(Updated include Brian's variant on Jeremy's design 1)
Dear All,
I raised the issue of a new club jersey design at the AGM and did not get a great response. Not daunted, I have come up with some possible designs. I would be interested in which (if any) people like.
Design 1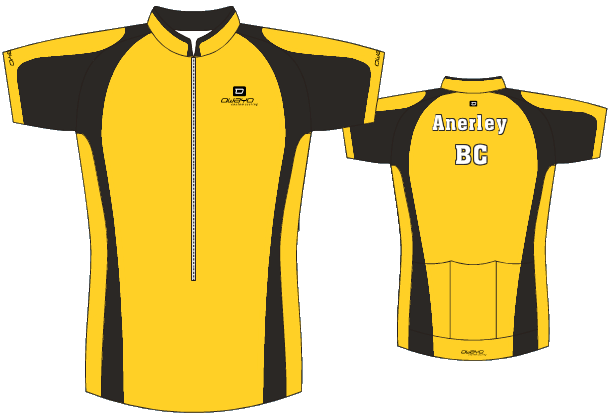 (Revised by Brian from comments below)

Design 2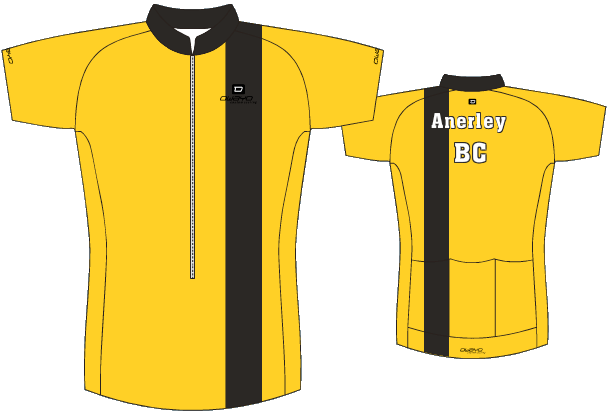 Design 3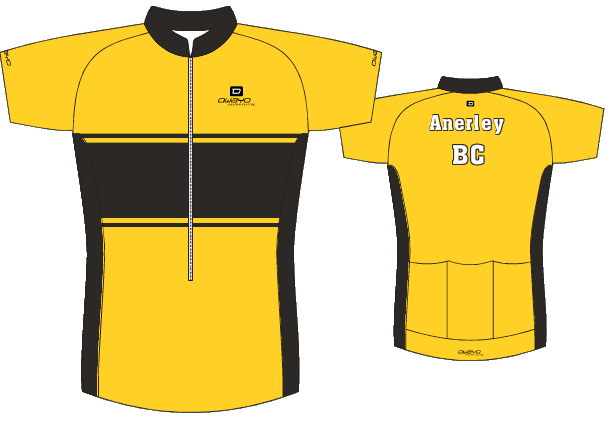 Design 4 (new)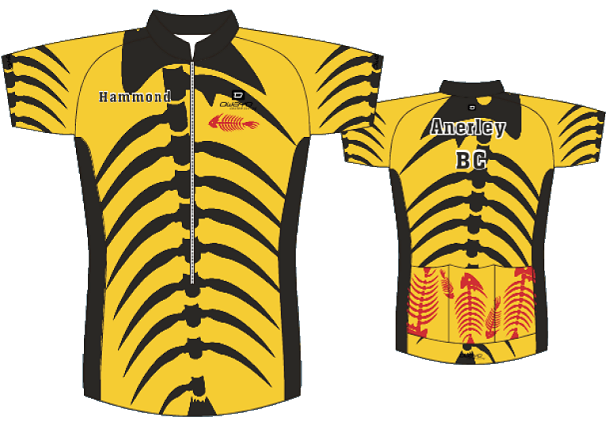 I have got a quote for around £40 each if we order at least 10 (from www.owayo.com). So can people say if they would be interested (in principle) in ordering on.
There are many more patterns available if you look on the website but i came up with these three as a starting point. We can also add more text or logos if we want, you can have individual names as well.