A great ride on Saturday 4th September to start Autumn 2022, as reported by Fran!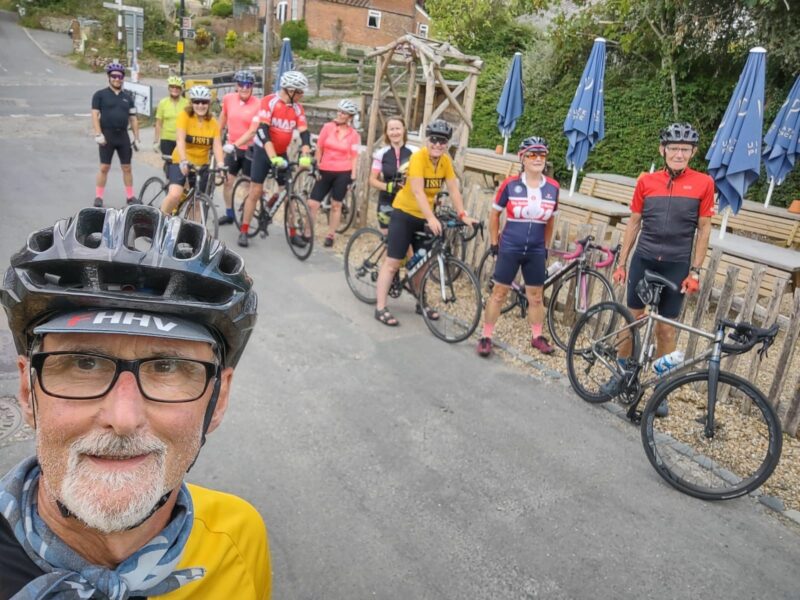 Wow! Yesterday counts as one of my top 5 memorable cycle rides. Was it because some of us went to Martin's for pre-ride porridge, was it because we had a support vehicle with Lisa (Martins wife) delivering us lunch and carrying our swim gear for later that day, or was it because we ended up at Joe's house (Martin's son) in Whitstable where homemade quiche, Millionaires Shortbread and a huge homemade cake awaited us?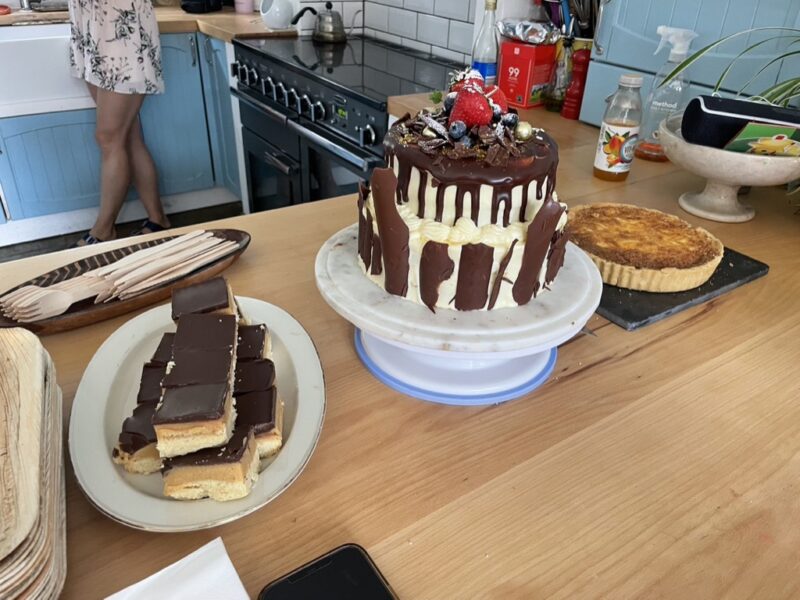 Or was it the endless supply of tea and coffee, or the most delicious Whitstable Oysters that were on offer, again, courtesy of Joe's wife Brit, and their darling children, Teddy and Merla? Or perhaps it was a mixture of all of the above, finished off with a swim in the sea and paddle boarding for the brave. 
The 'Whitstable Ride' cyclists consisted of Martin, Fiona, Julie, Andrea, Karen, Sue, Peter R, Sam, Brian, Joe and myself. The starting place was Martin's house, with Peter joining us a handful of miles in. Lisa and Teddy met us all at West Malling station, providing us with sandwiches, water, bananas and energy bars. Fiona also joined us from here, so it was great to have our team 'complete' at this stage. We were all delighted to find a small coffee shop at the station, where some had a hot drink.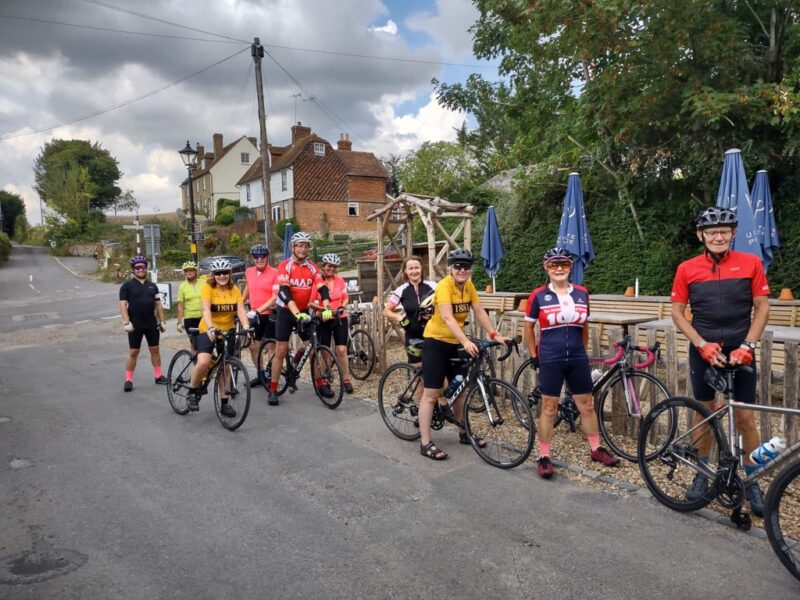 Not that we needed heat. As we headed off, Peter noted that it was 27.5 degrees. It was indeed very hot and after a total of 4 large climbs, and numerous 'not-so-large-climbs' we found ourselves welcomed by the most wonderful, non-sparing,  hospitality that anyone could hope for…. which given the heat and the distance of 67 miles from Warlingham, was like an oasis in a desert. (As an act of appreciation, we had all bought cash to make a joint donation to the Miscarriage Association, a charity which Brit is supporting in running the London Marothon – we collected over £120, so thanks Anerley crew for all the kind donations.)
The swim in the sea felt like a therapeutic spa, warm once in, with healing and rejuvenating sea salt. Cameras were banned as we changed into swim wear and frolicked in the water…although a couple of photos seemed to have avoided the camera ban….but all very decent!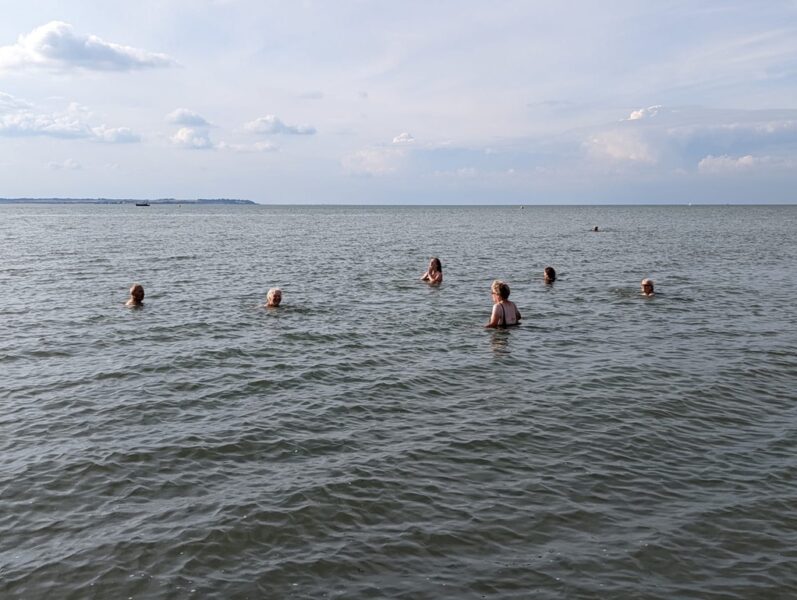 This trip didn't spar any bicycle technical failures, the only mishap was a bee stinging Martin's tongue. Ouch! But he still managed a chunky piece of carrot cake! Oh, and loosing Peter one mile from the end of the ride because he had 'nipped' into a shop to get some water to prevent himself dying from dehydration.
And my Apple iPhone running out of battery power zzzzzz (pardon??? It is only 6 weeks old). A big thanks to Brian for stepping in and lending me his garmin so I could lead the ride, albeit at this late stage, from behind at times! A big shout to Sue who wondered if she could manage the distance and pace – she did both admirably! Also a big thanks to Joe who knew the roads and often took the lead, and to all the other riders who made it such a great day out. A total of just over 74 miles for me, with 'I don't know how many' feet of climbing.
Thanks again to Lisa and Martin, Joe, Brit, and Teddy and Merla (photo below minus Merla).
A family affair which meant that every step of this ride was enveloped in care, attention and love! I know there will be a long waiting list for next year…..sign up early folks; there is a limit to how many people can fit into Joe and Brit's garden!
Fran.