My first Autumn ride on Sunday 4th September was very well attended – 10 turned up for a ride out to the Vineries Garden Centre Coffee Shop at Effingham. Unfortunately we had a bad start for the first 7 of us setting off from Shurgard. We had only just got past the Tesco roundabout when "puncture" was called by Julie, so we all pulled in off the road.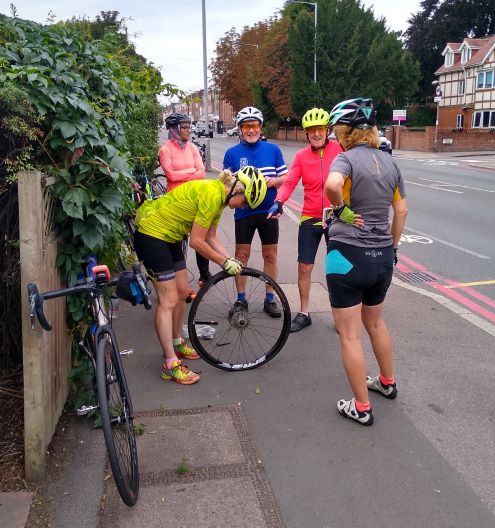 Julie had recently been on a Bike Maintenance course and taught by Vince how to deal with roadside punctures. So she showed us all how it should be done. Shak shot of to Coulsdon P.O to advise our additional Club members, that they would have to wait a while longer! But it was a bit longer than expected, because of what Julie found!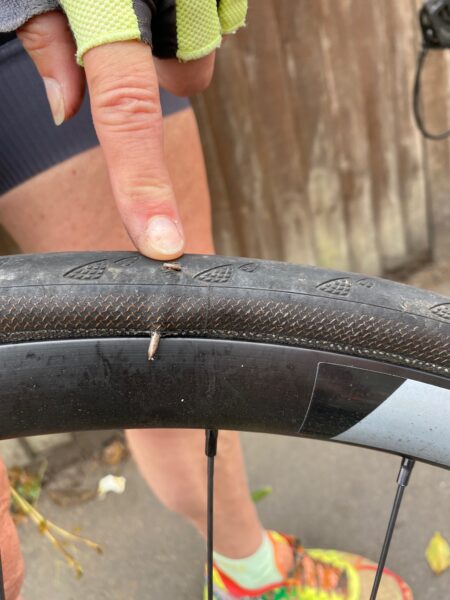 It was even worse than shown in the photo. The nail had actually gone through the side wall of the aluminium wheel rim, leaving an eighth of an inch hole. It was quite a job to prise the nail out! Fortunately, Julie having fitted a replacement inner tube, it worked fine even with the hole in the rim. So no further problems on the rest of the ride.
Having picked up the rest of the day's team, another 3 plus Shak, we set off, going out past Bockett's Farm to Effingham. Here, we took a left and the climb up to the ridgeway heights along Ranmore Common Rd. Always a nice ride from there as it is a long and fast descent, eventually into East Horsley on the main A 246 to complete a rewarding and scenic circuit back into Effingham. A left turn off the A246 into Church Rd, the old village centre of Effingham, to join Lower Rd. A right turn here, towards Little Bookham, and only a short distance past the Howard of Effingham senior school is the Vineries and it really is a nice coffee shop http://www.thevineriesgardencentre.co.uk/vines-coffee-shop/.
After being fed and watered, as we returned to our bikes, we saw another bike club had arrived.
A vintage bike club with some vintage bikes – a few of which are shown below. And the riders of which were of about the same vintage – made me feel quite young!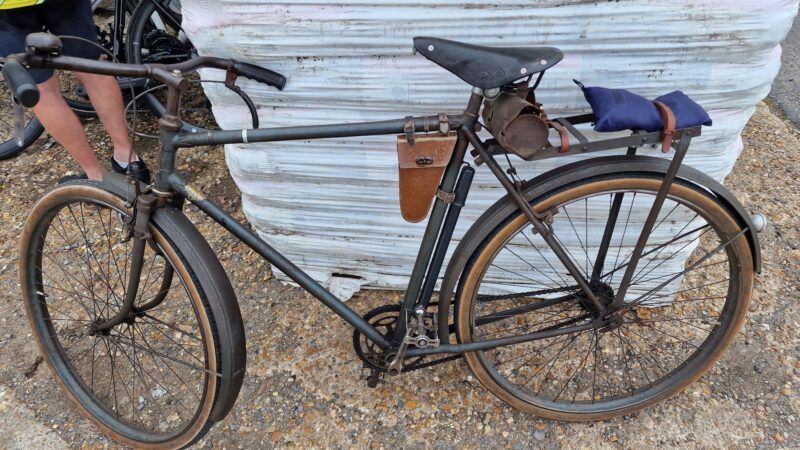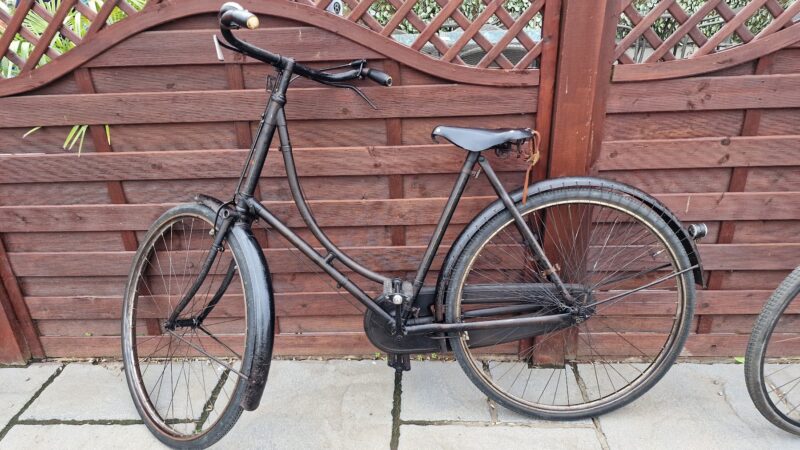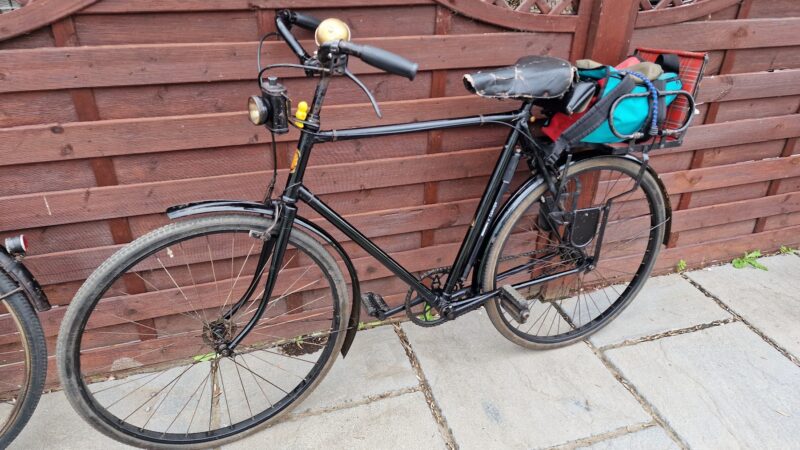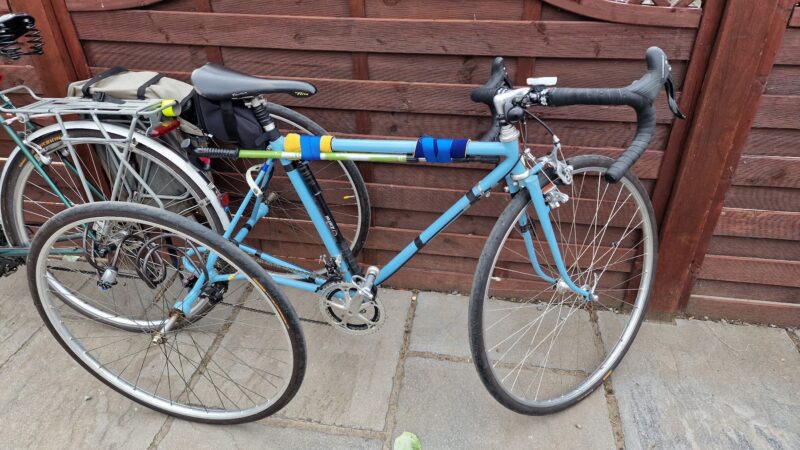 But by the time we had completed the two climbs on the way home, first from Great Bookham and up past Polesden Lacey to West Humble, and them the the climb up Box Hill, I did feel more like the owners of those vintage bikes!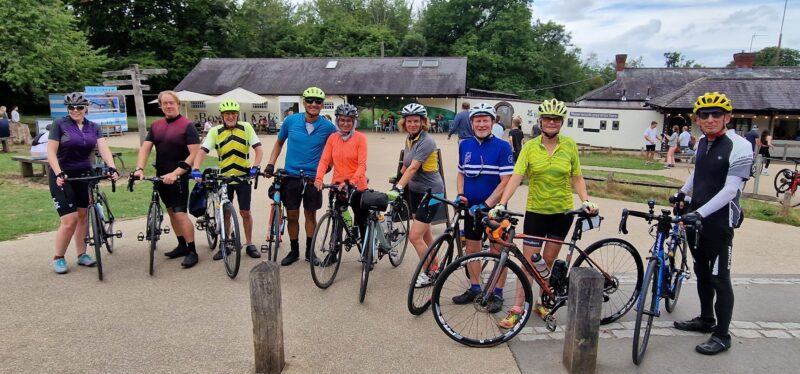 Des.