Gravel Bikes and Gravel Bike Rides!
It is great to see that Gravel bikes are now becoming popular with our club members. They are so much more versatile than road bikes and I am sure will, in the not too distant future, replace the bikes of our pseudo racers. Their frame geometry and associated fittings (gears, fatter tyres, etc) make them much more comfortable on longer club rides, so ideal for touring, etc. But the most useful advantage at this time of year, is their ability to get off the tarmac to explore and enjoy more of our countryside. Something that used to be the norm on our summer club rides.
At the start of the new Millennium in the year 2000, this for example appeared in the Anerley Gazette:

" Last year's (1999) practise of spreading out the ride leadership resulted in variety. I am sure we all learned a few new routes, even if some of them were bumpy bridle paths! To ensure continued variation (more bridle paths!!!) leadership of rides will continue to be delegated, preferably to willing volunteers."
I was reminded of it, because we now have a new volunteer ride leader, introducing more bridle paths!!! So thanks to John Diamond, here are 2 of his great Gravel Bike Rides which appeared recently on the Ride Register.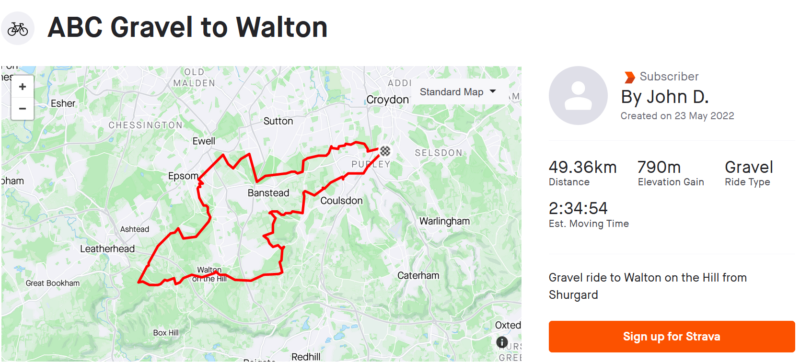 To expand and check out route in detail see https://www.strava.com/routes/2963760778832401286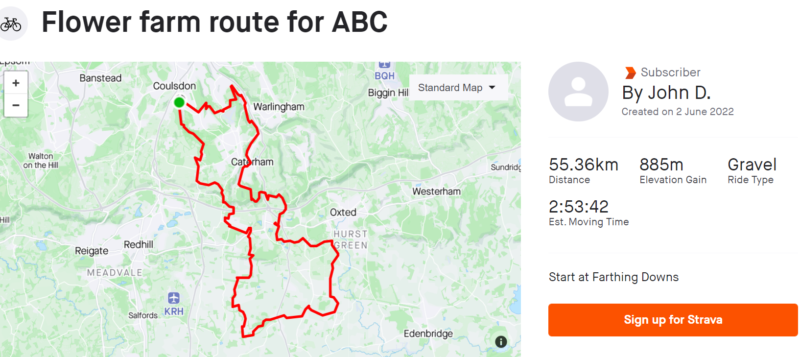 Similarly, see https://www.strava.com/routes/2967389991356680998
We are very fortunate to be surrounded by so much local countryside with accessible green lanes and bridle ways, along which we can legally cycle. I am sure that readers of the Gazette would like to see some ride write ups (with of course lots of photos!) This would provide a better appreciation of what gravel rides, with a mix of off-road and on-road quiet country lanes, have to offer.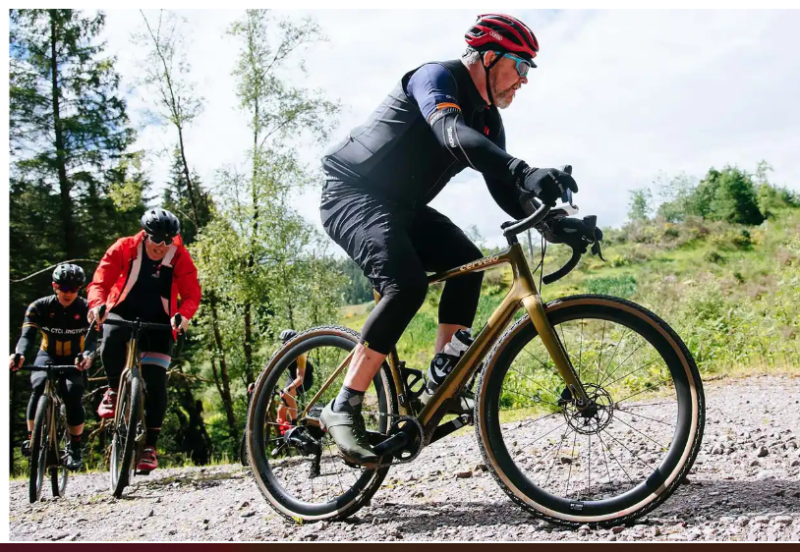 Back in the year 2000, durable steel road bikes were the norm for us, so off-road riding in dry summer weather was not a problem. I am not suggesting that you will want to ride your ultra light, carbon fibre pride and joy off-road, but most of you will have a second and more suitable bike to try out a bit of green lane-ing. However if or when, you should think about buying a new bike, do consider a gravel bike, they really do have much to offer.
The following item details some of the many advantages, and provides an interesting video to watch! See https://www.bikeradar.com/advice/buyers-guides/should-i-buy-a-gravel-bike/
And note that the video was recorded in the UK, all riders on the left when riding on the road sections!
Des