Thames Path [North Bank] Ride 3 – Tues 23 Feb 2021 – JE & FK – Greenwich to Putney Bridge to Clapham Junction
Brilliant sunny day with strong headwind for John Eden and Frank 1st 2021 ride!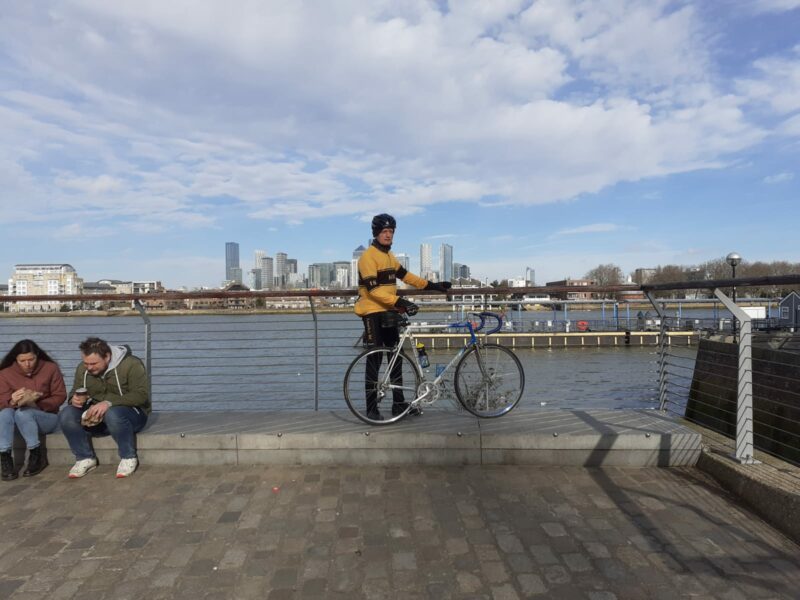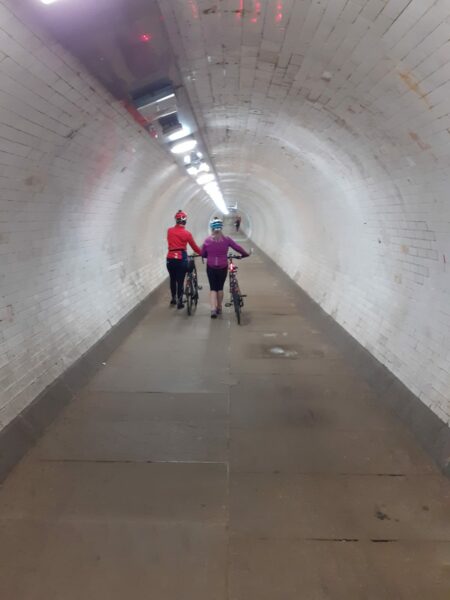 From Greenwich station followed 2 lady cyclists down to the 1902 LCC Thames foot tunnel near Cutty Sark. They said the lift on the other side was not working! I went down to see what we were going to miss.
Caught DLR train to Mudchute on Isle of Dogs then Thames Path to deserted Canary Wharf and its many new high rise office blocks.
The Thames path zig zagged through Limehouse and Wapping along ye olde cobbled lanes. 100 psi tyres not ideal! Deserted streets but lot of building works. Next Tower Bridge hove into view.
Approaching London Bridge we were still neck and neck with a large barge carrying huge trussed structure that was being pushed by a tug upstream on a flood tide from Canary Wharf. Thames path led on to the Thames Embankment and a strong headwind so John tucked in behind me as we forged ahead passed HP, Cheyne Walk, Wandsworth Bridge, Fulham, Hurlingham Park, to Putney Bridge.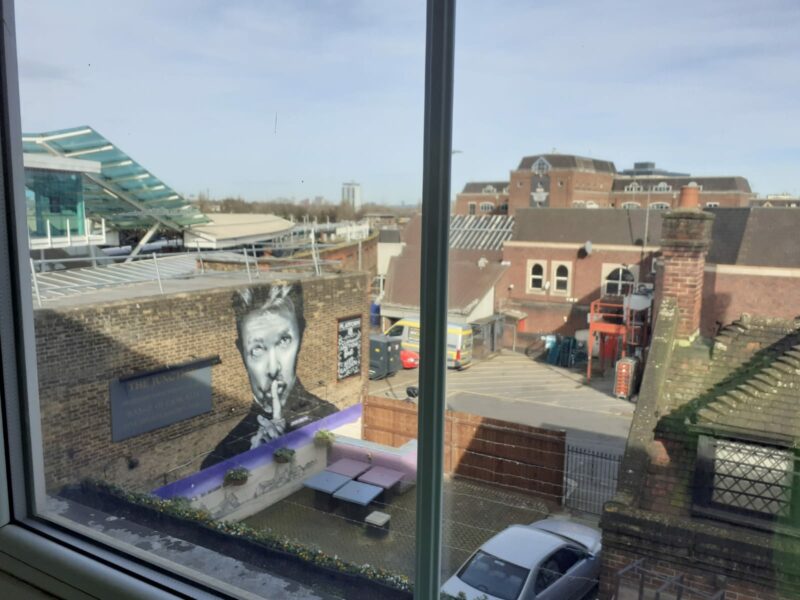 Headed for Wandsworth, East Hill, St John's Hill to 'Up the Junction' [remember the 60s gritty kitchen sink drama film?].
Station entrance near platform 18 overlooking 'The Junction' pub garden with a graffiti mural of David Bowie.
No sign of a Cornish Pasty takeaway I was hungry for. All the take aways on the bridge have closed!!
Train back to Croydon for an appointment. Very interesting ride.
Next ride planned  from Shepperton to Windsor/Maidenhead.