Cycle Touring Festival 2019

Sally & Tim attended the Cycling Touring Festival over the bank holiday weekend and thought other Anerley Members might be interested in attending in the future.
The festival is based at Waddow Hall just outside Clitheroe in Lancashire. You can either camp in one of the three campsites in the huge grounds or take B&B at the Hall itself. Waddow Hall and its grounds are a scouting venue. The Festival is a "not for profit" organisation and aims to bring touring cyclists together. It is organised by Tim and Laura Moss and most of the volunteers are their family members. Tim & Laura cycled round the world in 2013/4.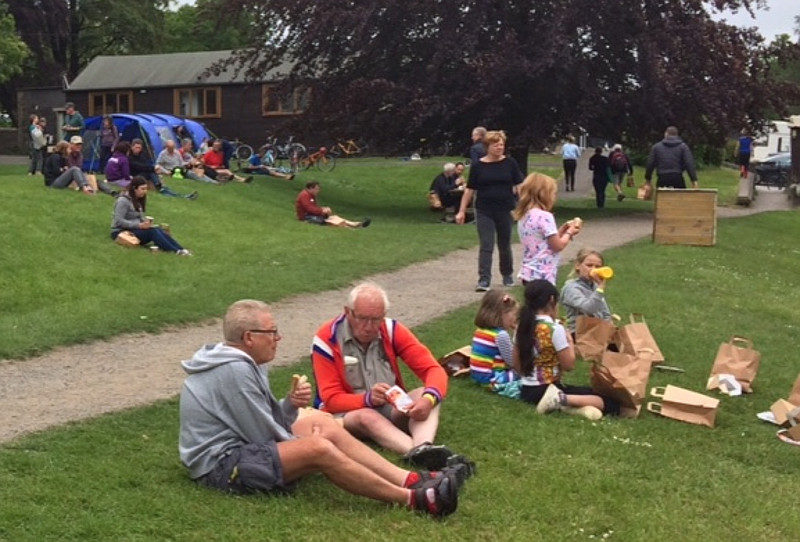 For the price of the ticket you get camping, some free meals, free tea/coffee and cake (home made by Laura's Mum!) and a whole wealth of interesting talks and workshops.
A lot of people cycle to and from the event. One person cycled from Demark! There is also a ride on the Monday which unfortunately Sally & I could not make. There is also a bar with beer at £3.60 a pint!
The weekend kicked off with a sort of speed dating session! Well, not dating as such, but people sat opposite each other and you had 2 mins to talk about each others cycling experiences & trips, then a bell rang, and you moved on to the next seat to talk to the next stranger. This was a really good way to get to know 10/15 people very quickly and helped break the ice. It was particularly good for those that had come on their own.
There were workshops on bicycle maintenance, on the road get you home bodges, tents, cookers, gadgets, flying with bikes etc. There was even a workshop on how to make a meths stove out of a drinks can (see You Tube https://www.google.com/url?sa=t&rct=j&q=&esrc=s&source=web&cd=3&cad=rja&uact=8&ved=2ahUKEwjjpqHJwL7iAhW2ThUIHamlC2oQtwIwAnoECAkQAQ&url=https%3A%2F%2Fwww.youtube.com%2Fwatch%3Fv%3D3mIWh3YXdU4&usg=AOvVaw0wLzQWqrkcAG0S8Mq7Ji0G)
Sally and I went mainly for the talks of the amazing cycle tours people have done. They were all really entertaining and each about an hour long. They covered a woman who cycled alone around the Middle East, a woman who answered an internet request for companions to cycle across the USA and set off with 8 complete strangers, a man who specialised in cycling places "you ain't supposed to" which included Afghanistan, Somalia and Yemen. His next adventure was to swim from New York to France! There were also talks on cycling through Africa and South America. All very inspiring.
There was one talk by a woman who cycled through South America on a bike she had made herself from bamboo! Not surprisingly the bike's name was Woody! The saddle was also unusual.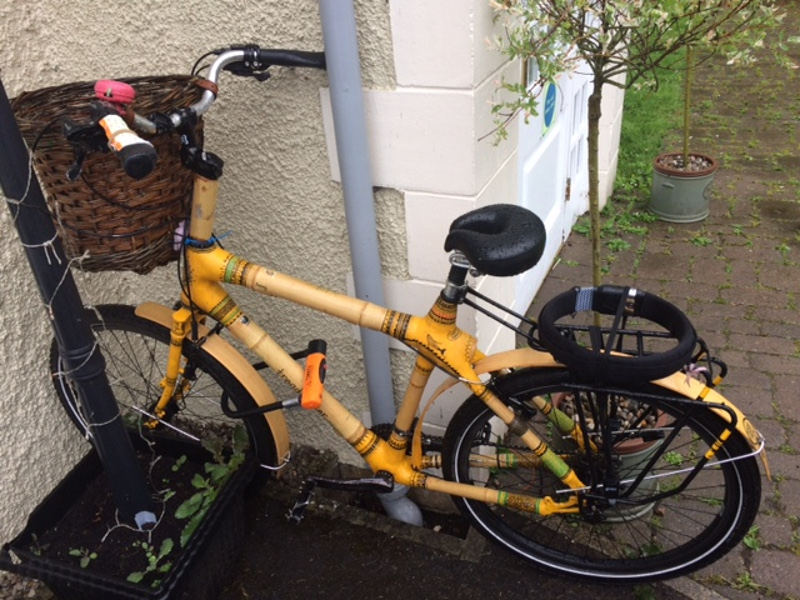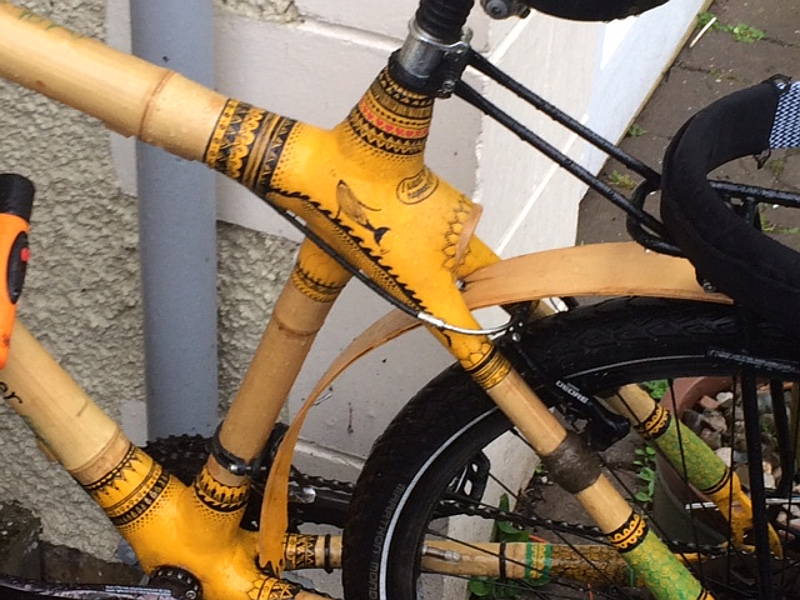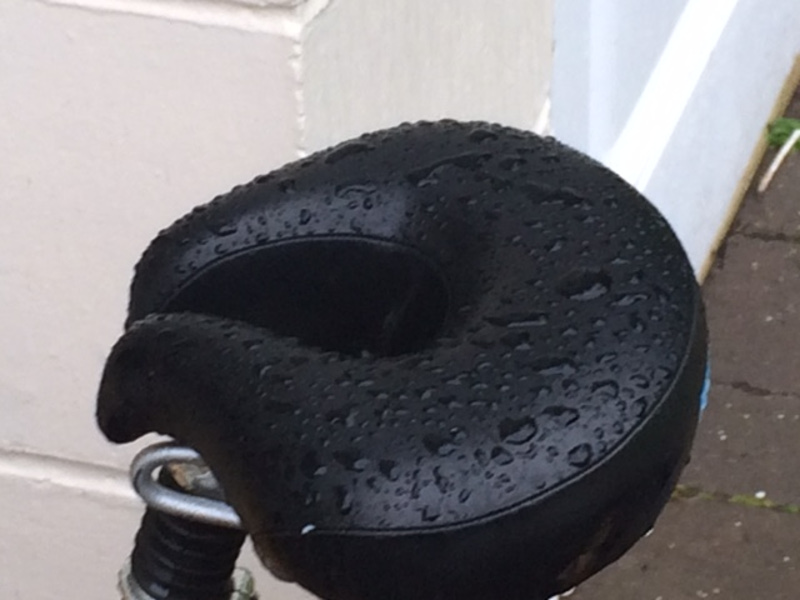 It was also amazing talking to people in the bar or queuing for a meal and hearing their stories and plans. We met up with a couple we had met last year in the middle of Morroco. It was good to catch up with them and hear about their next trip. All in all it was a fantastic weekend that we highly recommend. May be we will cycle their next year and stay for the Monday rides.
For more information see the Festival website; http://cycletouringfestival.co.uk/