Country Tour, Sunday 21st July
Much too hot for racing around the countryside, so the eight of us set off for a more casual jaunt to enjoy some of our quieter country lanes.
We chanced going out via Chipstead Valley and the long ongoing road works in Outwood Lane. Being a Sunday, no work was going on, so we had no problem passing through. We then took a normal route, Kingswood Warren, Walton on the Hill and down Pebble Coombe. On this descent Delmar's chain did a dismount, the first of a few during the day. The result of a service which included a new chain and cassette, but which had obviously not been correctly set up afterwards!
A simple job to rectify, but which of the adjusting screws was it that needed to be fine tuned?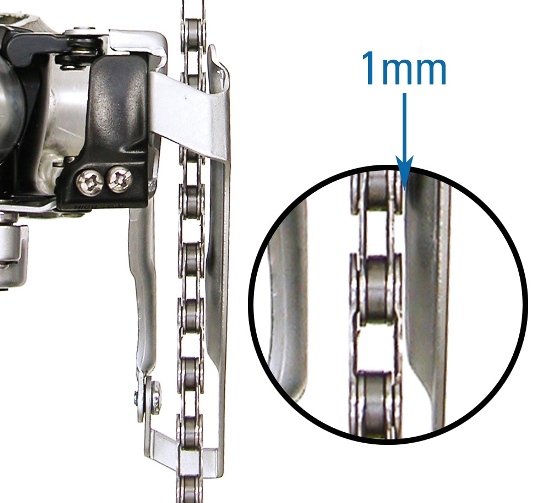 And was it an 1/8 turn to the left, or 1/8 turn to the right? We decided it was best left to the bike shop who did the service, rather than make it worse by turning the wrong screw, the wrong way. So Delmar carried on and still enjoyed the ride.
It's thirsty work cycling on a hot and humid day so it was welcoming to stop at Leigh's village pump.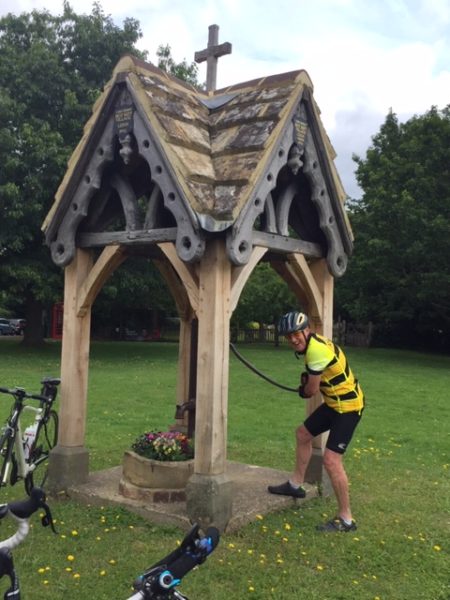 After passing thru Charlwood we were in some really quiet country lanes. That is, if we ignored the thunderous roar of the huge aircraft taking off from the adjacent Gatwick Airport, at 3 minute intervals!
Things had quietened down a bit by the time we got to Rusper, which was just as well so that it did not spook these horses having a rest outside the Star Inn.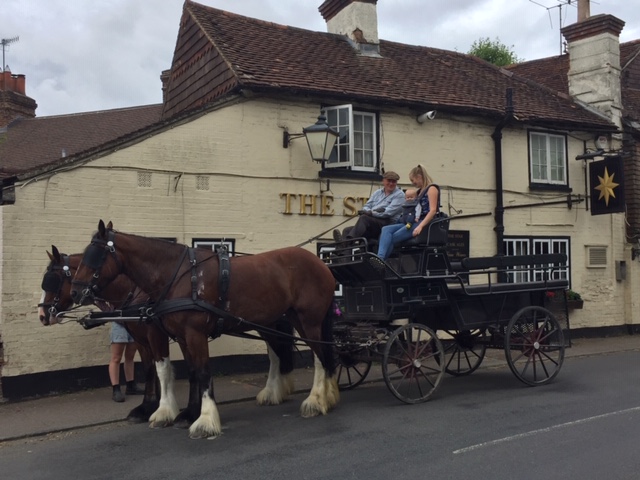 Some more very narrow and quiet country lanes and we arrived at our destination, the lovely pub and tea room, The Frog and Nightgown near Faygate.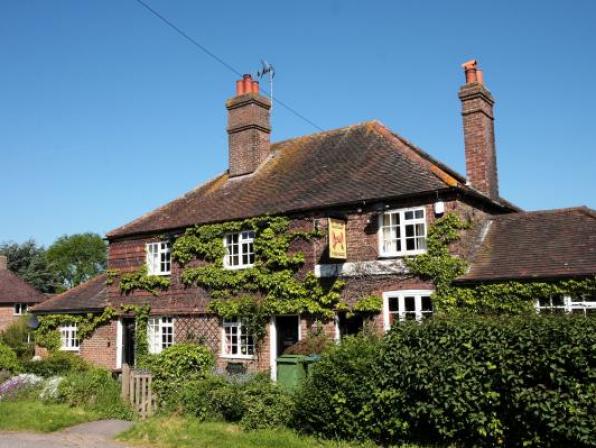 Then we learnt that only the pub was open on Sundays, not that it made much difference as the bar also served tea, coffee, etc. It was just the bar food menu that was a bit limited. Not much more than crisps, nuts, but also Cornish pasties and pizzas. No all day breakfasts!
We sat out in the garden to make the most of this summer's day, and shortly after pasties, teas and coffees were served, Meike arrived to join us.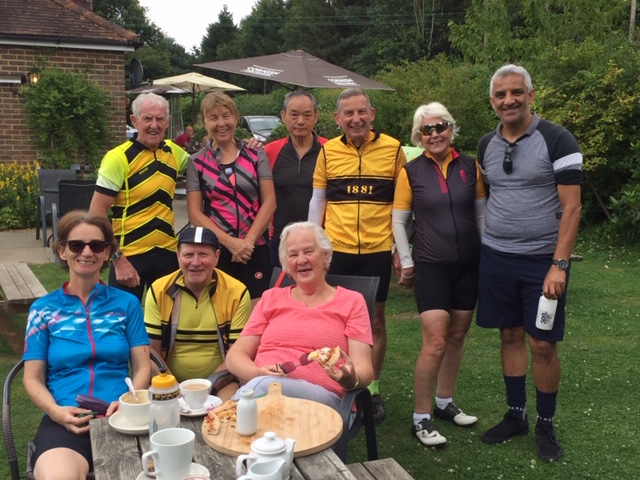 It was whilst eating and drinking that we heard some clip clopping and we had another horse drawn vehicle to admire. This time a carriage and four. How often do you see sights like this!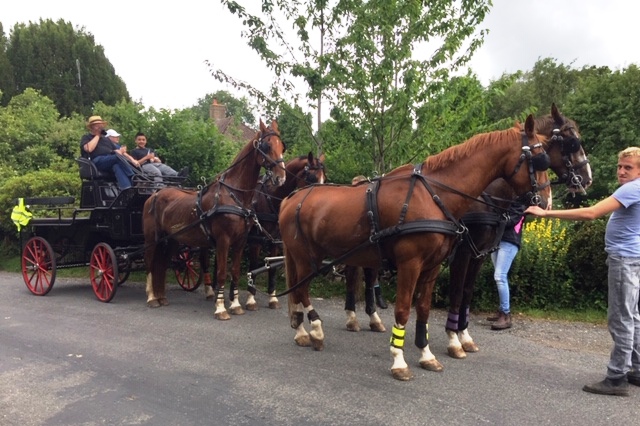 The driver must have been on a pub crawl, because on our way home we passed the same carriage and four, stationary outside the village pub at Lambs Green!
Well it was a hot day and we also decided on another stop for some more liquid refreshment, at the very modern cafe in Reigate's Priory Park.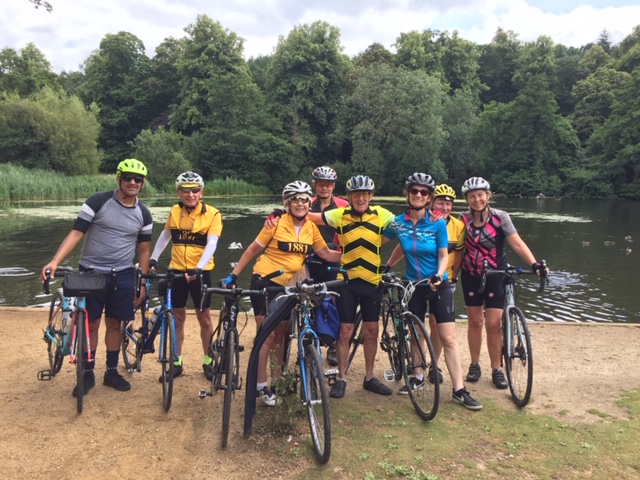 Plus a few calories for the last climb home.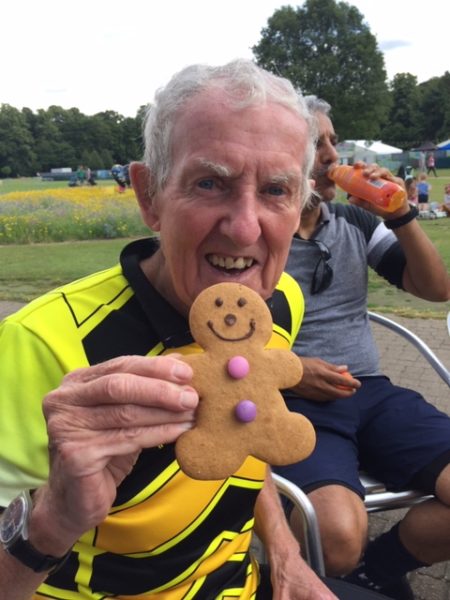 Des and photos mainly due to Denise and Tom Tom.