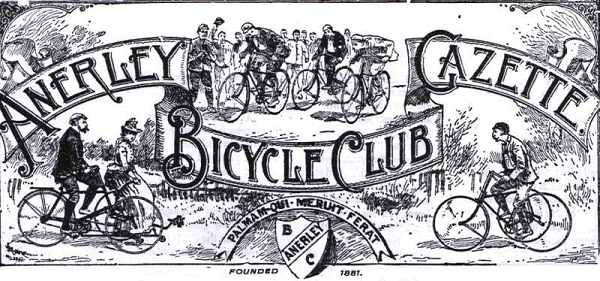 Autumn Issue 2011
The Future of the Anerley Gazette . . .
In an effort to keep the Anerley Bicycle Club up to date with modern trends in technology and communication, we plan to send this and future editions of the Gazette out by email.
If you have received this Gazette as a hard copy by mail, we don't have your email address, and would appreciate it if you could rectify this by contacting one of the officers at the numbers on the following page.
Hard copies will of course still be posted to members who don't have email facilities.
The future of the Gazette will be discussed at the November AGM, including who editor and/or other responsible person or persons will be, suggestions for its format, frequency of issue, etc.
.
The Autumn edition is dedicated to a tribute to John 'Jack' Jackson. This can be found here
The Runs list can be found here
A PDF version of the Gazette can downloaded here (opens in new window)