April lived up to it's reputation of showers – lots of them this year, but the forecast for Saturday 29th was for a warm and sunny day. It had been my intention to lead a Bluebell Ride to Staffhurst Wood, but after the torrential rain of the two prior days, and likelihood of thick mud, it seemed likely that a ride through the woods was out. But at least we would be able to see the bluebells alongside our country lanes, so the ride went ahead.
As promised by the forecasters, it was warm and sunny! And I had a good turnout for the ride.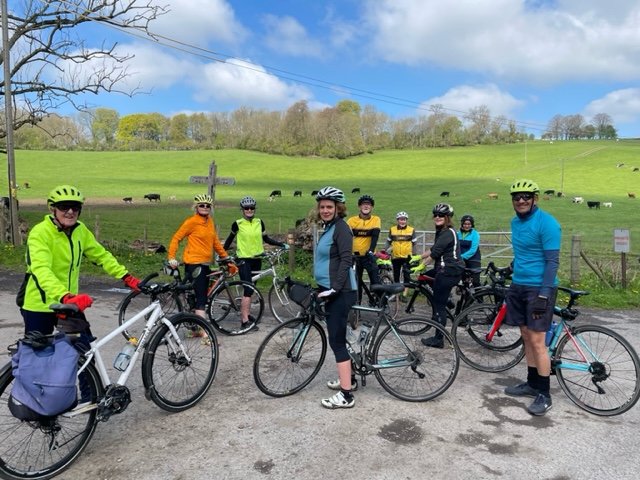 The sunshine had brought out the bluebells with a fine display along the steep bank along the track leading to Flower Lane. Then more along Barrow Green Rd, and the first big display in the woodland beside Sandy Lane leading into Old Oxted.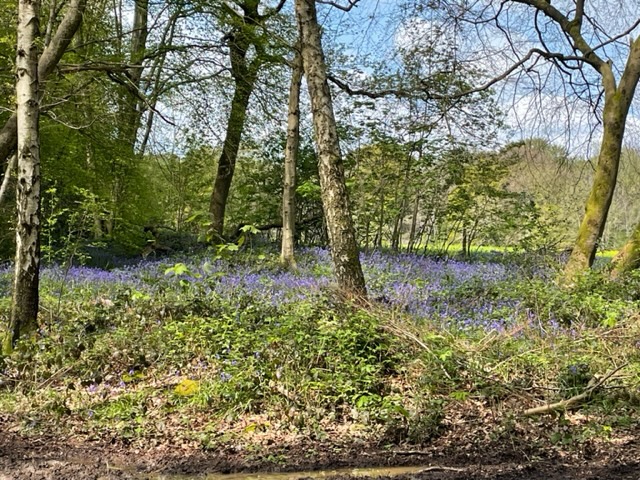 From Oxted we took the A25 (busy with traffic!) to Westerham and from there to Hosey Common. Here there is a long time Anerley B.C favourite bluebell lane which leads down a very steep, narrow, winding hill to join Puddle Dock Lane – that's a quaint name!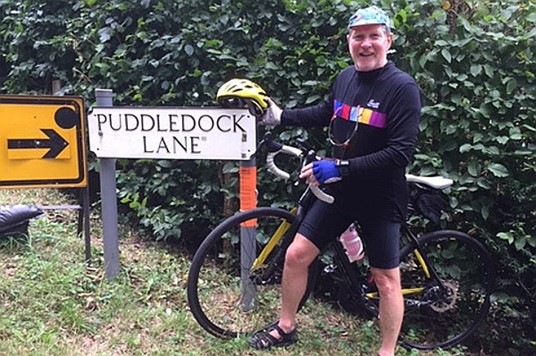 From there a bit of a climb up the hill on Mapleton Rd, where opposite Chartwell, is a lovely private road used as a footpath on a National Trust walk to Crockham Hill. Of course, being a designated "footpath" does mean that you can walk along it pushing your bike, but the temptation to get on the saddle is difficult to avoid!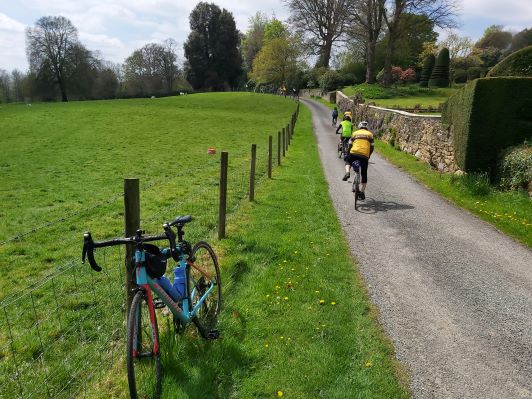 After our "walk" we came out on the B2086 with a nice, fast, downhill into Crockham Hill village. Here we stopped for refreshments at it's pub, sitting in it's garden, enjoying the warm sunshine.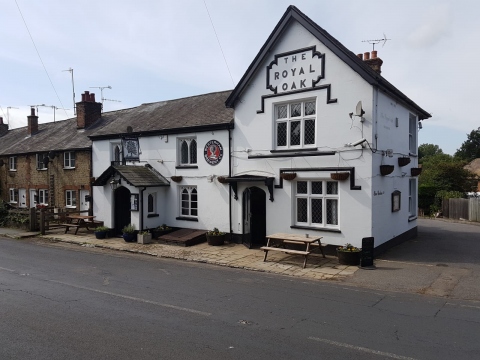 From the Royal Oak it was down the hill for a short way, and then a right turn into one of my favourite country lanes. One which most of you will all know – Dairy Lane, with it's beautiful old farms and farm cottages.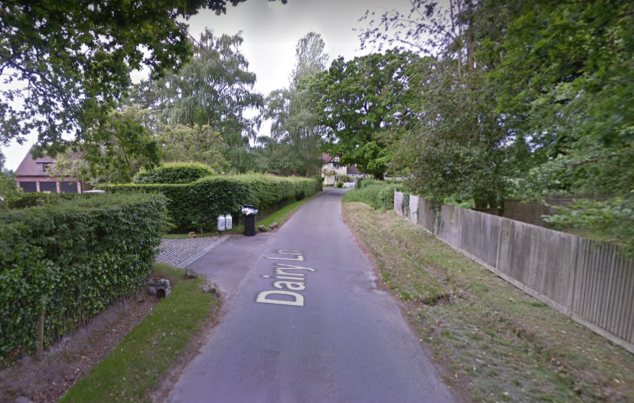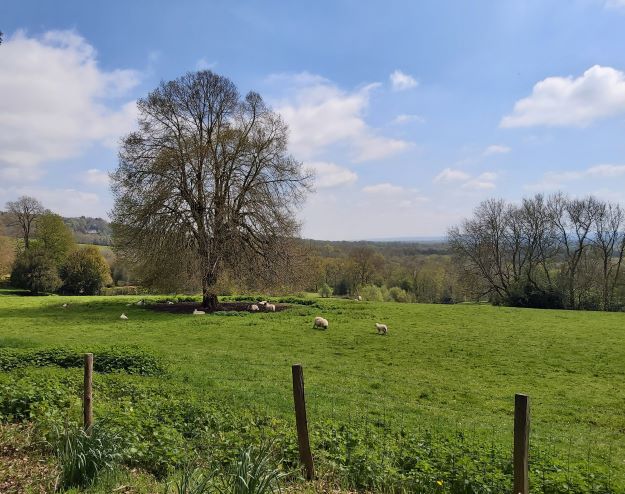 We eventually arrived at Staffhurst Wood. Fortunately since my last visit, some of the main paths have recently been re-gravelled so we were able to take a ride through part of this extensive woodland.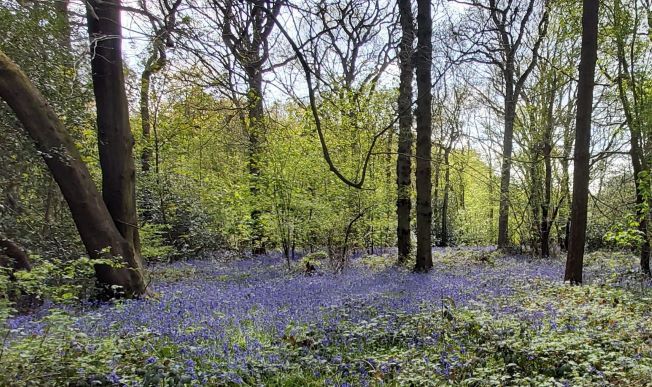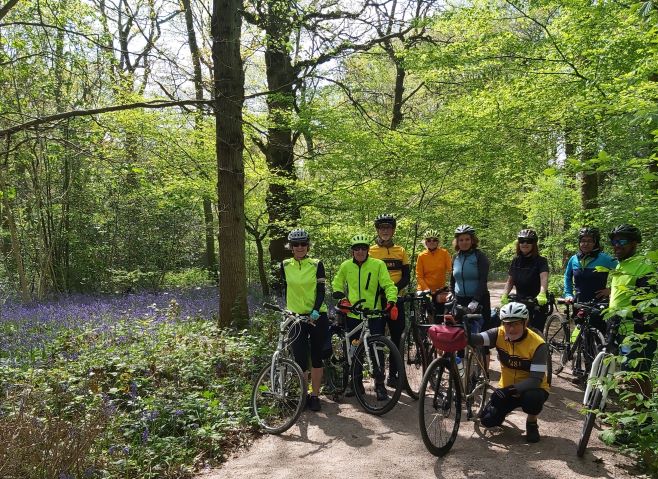 On our return journey home we had a long stop at Oxted's Morrisons super market. This used to be a popular Anerley tea stop on winter rides, as it was not too far to ride on cold and dismal days. It is still worth a visit – good choice of food/drink and at reasonable prices. I will certainly be going there again!
And finally our ride stats. Forty five miles and over 3,000 feet of climbing – not bad for a leisurely day's peddle with a bit of walking included! And thanks to the many photographers who have provided an array of colour pics.