A Gravel Option in Snowdonia
Our return ride from Cricceith is virtually all along main A roads. This is dictated by the the only routes, which follow river valleys through the mountains. But there is one 4.5 mile stretch where there is an option to take an off-road, gravel cycle route. But first we have to get there.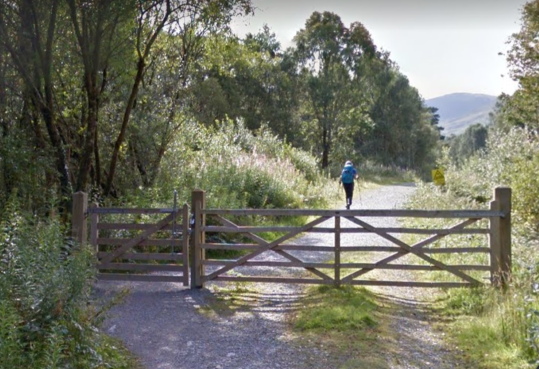 After our lunch stop in Cricchieth, we take a ride past the now ruin of a much fought over, 13th century castle over looking the sea.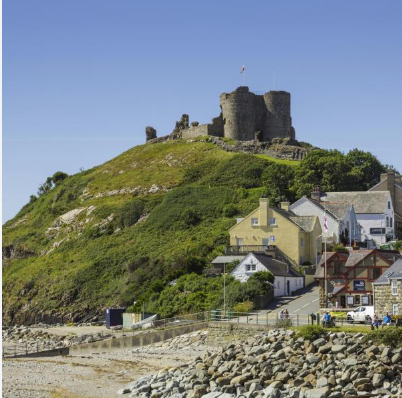 We carry on along to the end of the sea front, and head out of town on the A 497 for about 4 miles, where we turn off at a major roundabout on to the A498. This is signposted to Tremadog, which after another 7 miles, takes us to our next tea stop at Beddgelert.
As I have mentioned in earlier notes about Welsh A roads, the A498 is a classic narrow road, with much of it hemmed in by a river on one side and mountains on the other.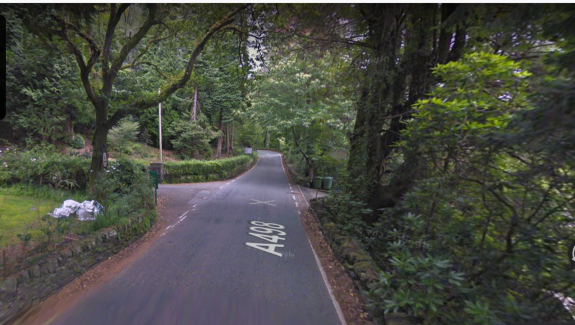 Beddgelert is worth a bit of exploring before we leave the A 498, and take the A4085 to Waunfawr. There, we turn off for the last 6 miles to our B&B.
But returning to Beddgelert – this is the section of the route from Beddgelert to Rhyd Ddu, with the option of following the gravel trail which winds it's way by a slightly longer route than the main A 4085 to Rhyd Duu – see below. This is the new, Lon Gwyrfai gravel route.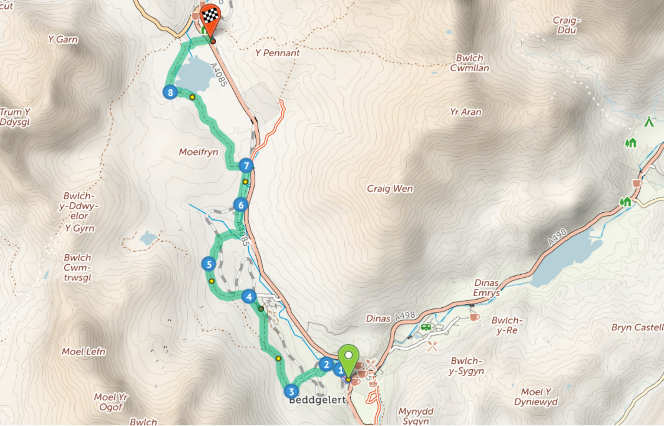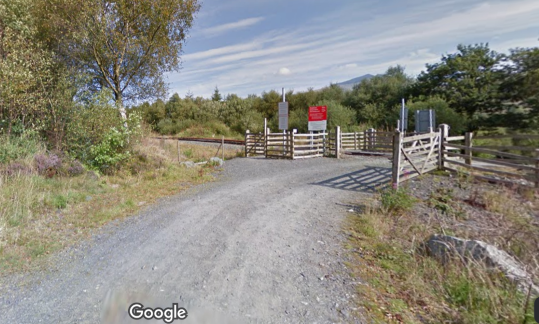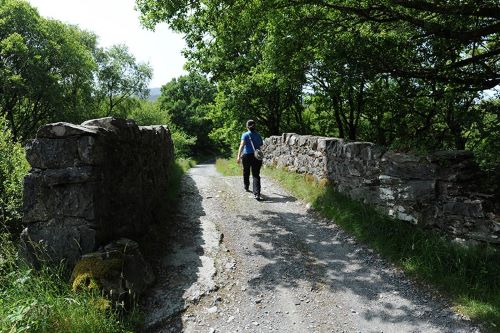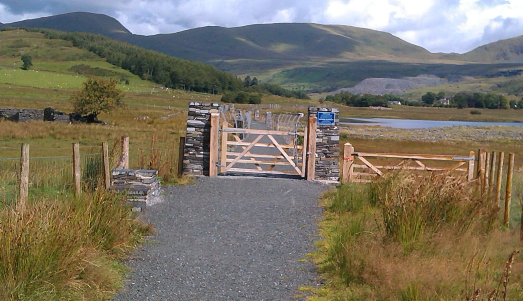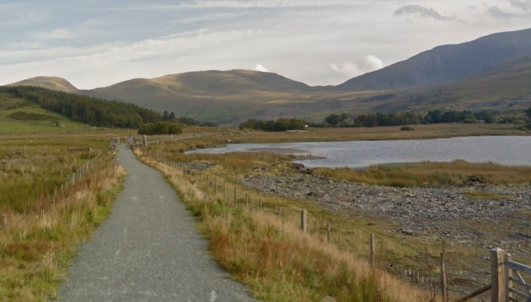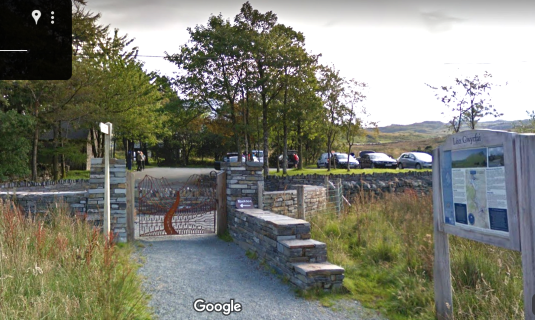 The full route from Criccieth to our B&B is 26 miles by road, or about 28 miles if you decide to take the gravel ride option via Lon Gwyrfai.
To help you decide if you would fancy a dabble into gravel riding, this is a very popular ride to give it a try.
Read all about this ride here – https://snowdonia.gov.wales/walk/lon-gwyrfai/ Scroll down to the map of the route and click on each number to see photos along the route./ In addition there is a link to download a GPX file of this gravel bike route.
So having described the ride from Cricceith to Beddgelert and back to Deiniolen, here is the full route.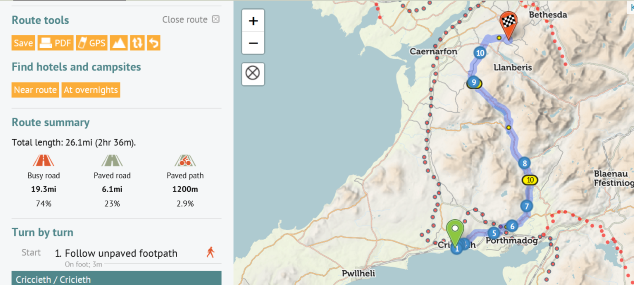 To open and use the route file, see https://cycle.travel/map/journey/414729
Opening the route file gives you the option of downloading the route to a Sat-nav device as a GPS file. See "Route Tools" menu at left of map above. Using the small box marked GPS will allow you to download it.
Any queries, just ask me.
Des