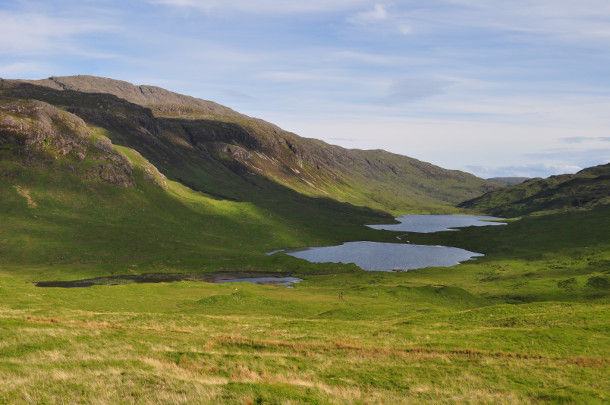 last week I went up to Scotland and across the sea to the Isle of Mull,for a weeks cycling and birdwatching. On the Sunday I rode forty miles on a trip around Loch Na Keal, via Salen was a bit damp underfoot, but the scenery was great saw my first white tailed eagle on this ride, there are around 18 pairs on Mull.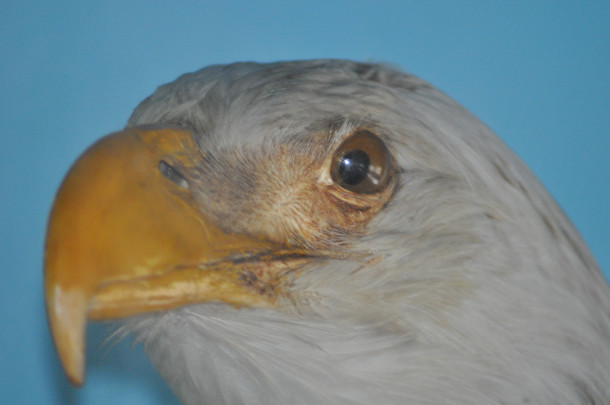 As you can see they are truly lovely birds of prey.
The second ride of the week was a tour of the southern part of the island I left my camp at Graignure and set out for Salen again, where there is a bike shop. I had left my water bottle behind needed to buy a new one. Tracking the shop owner down as he was at home, he sold me a new bottle along with some gels. I then set off for Loch Na Keals southern shore.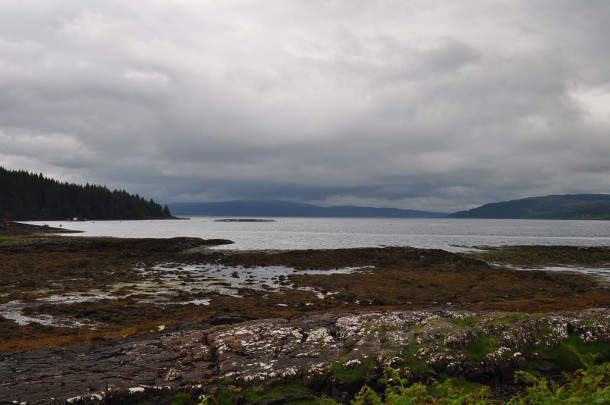 Lots of bird watchers out today, the road starts to climb as it leaves the lock to go between two mountain passes must have been up around 2000 foot, just me the mist, waterfalls and peregrine falcons. Was on my lowest gear of 34×25 inches up the climb, but was enjoying myself, after the climb came a five mile descent through bluebell woods, yes they are late on Mull. I had to stop for a gel now as there was no food stops anywhere, got to what is the main road between Tobermory and Iona to see the sign for Graignure 19 miles away, which included a five mile climb between the only Monro on Mull Benmore. I got back to Graignure after 52 miles of great riding with lots of climbing and great scenery as you can see.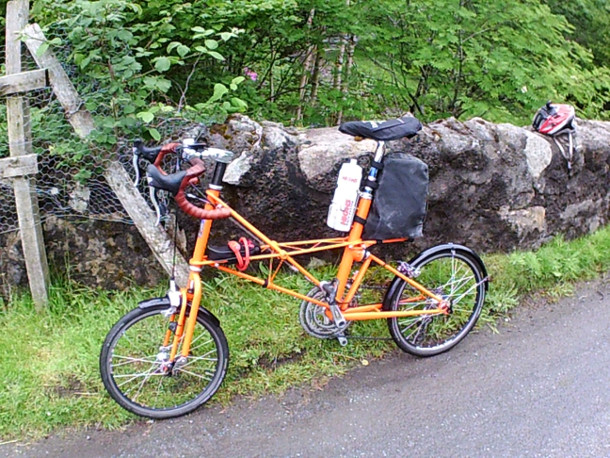 The roads are mainly single track and very rough so little Nellie my Moulton handled them well, main problem with mull on this ride was no food stops and when I made base at Craignure could only get scones and jam to eat, but was a lovely days riding, 12.5 mph just over four hours riding time.
Mark H