Anerley Gathering 30th August 2022
Not the last of the Summer wine, but definitely a final Summer celebration for Anerley B.C, held on a warm and sunny Summer's day at Henfold lake. But let Martin Bates tell the story!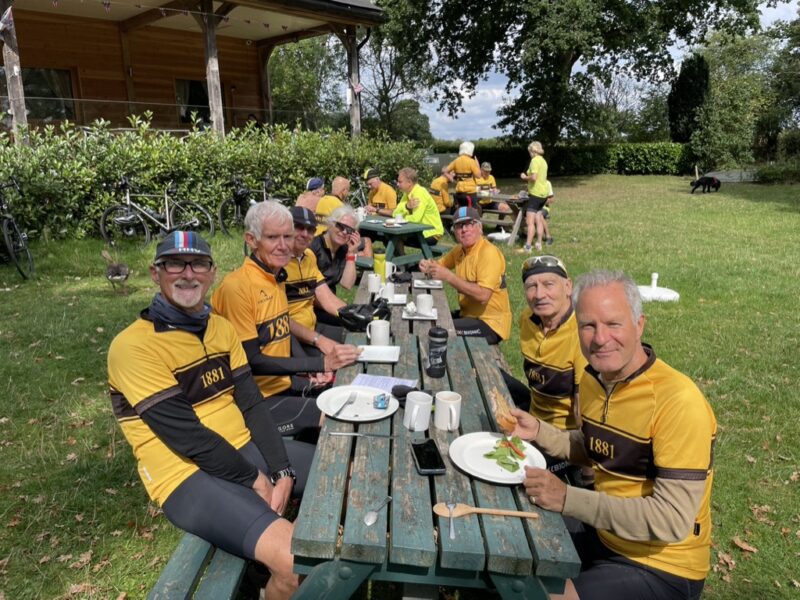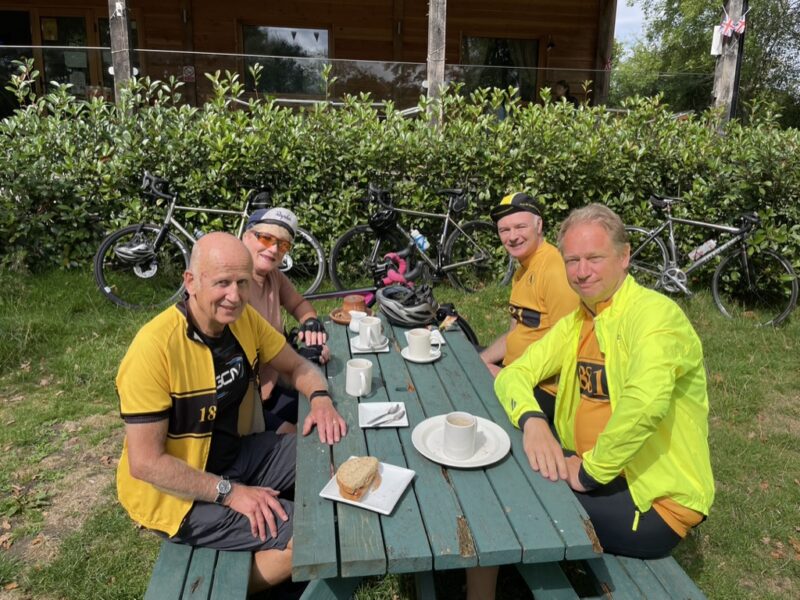 "Fabulous ride today for the Club social, with our group beautifully led out by Jim, with team of Sue D, Brian, Peter R, Sam, Barrie, Karen, Vince, Peter K, David Go, Paul, and me, and also George meeting us at the venue and joining us for the return journey. Jim admirably managed to keep us all together, and on the straight and narrow.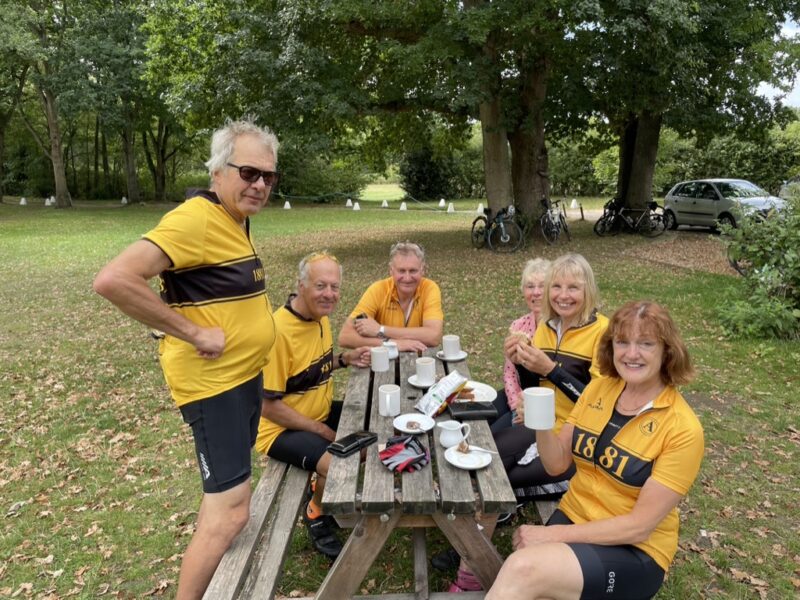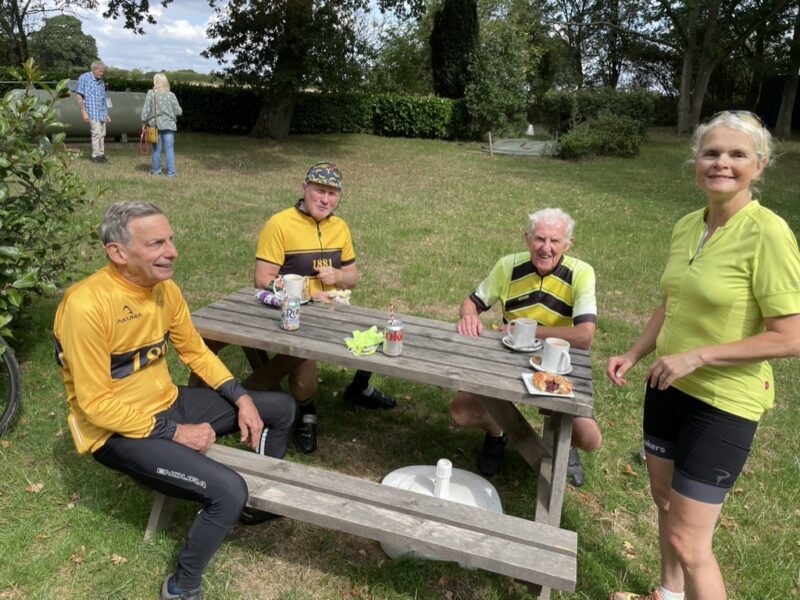 We met up with the Bob G's and Des's groups at Henfold Lakes, which is a fabulous venue with some quick service and decent nosebag. This was a very well chosen venue and very well organised event, so big thanks to Dave and Marilyn for sorting this. During our ride down, somehow the subject of the "Carry On" films came up, for which there has never been a Carry On Cycling version, so there was some instant casting going on, and I recall Barrie for Sid James and Karen for Barbara Windsor….maybe you can add some appropriate and suitable castings for some of our Club riders?"
Martin
And an earlier celebration for Sid and Bab's. Any other Anerley look a-likes?