And Now For Something Different!
We can tend to be cycling anoraks so Tom Vaz and I decided to do something a bit different for a change. A tour in the Lake District, and not a bicycle in sight!  This is our story.
It was a dark and stormy night on the day of our arrival at Bowness on Lake Windermere.

So we had to prepare for the coming rain storm.  Fortunately, Paul, our frame builder also new a bit about weather proofing
Soon our party were all ready and well prepared for the torrent of water that would soon fall from above.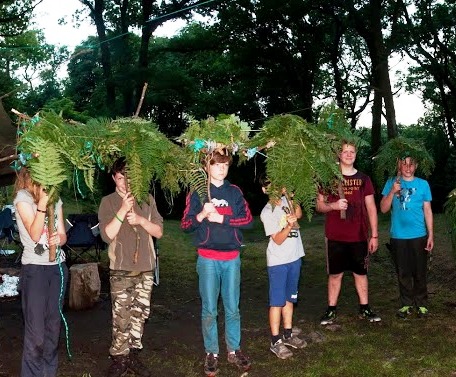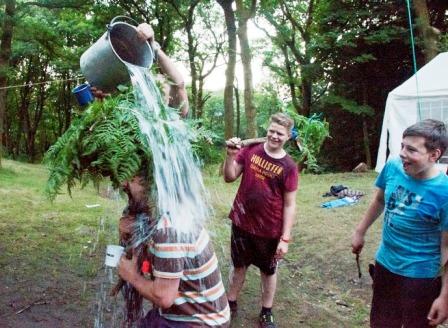 But by next morning the storm had passed over and the sun was shining on our B&B

Except that there was no breakfast as we had to go out and catch it before cooking it!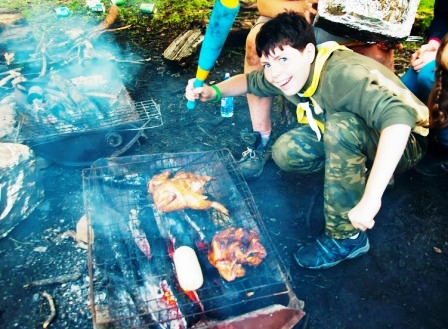 After barbequed smoky chicken it was time for back packs on, and yes that is me!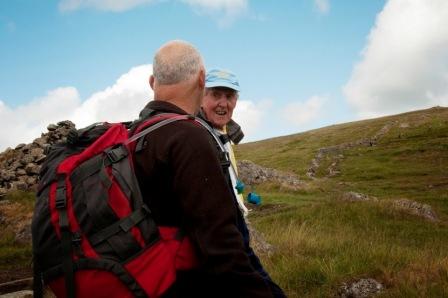 As we set off for some fell walking above Kirkstone Pass. It looked perfect for mountain biking.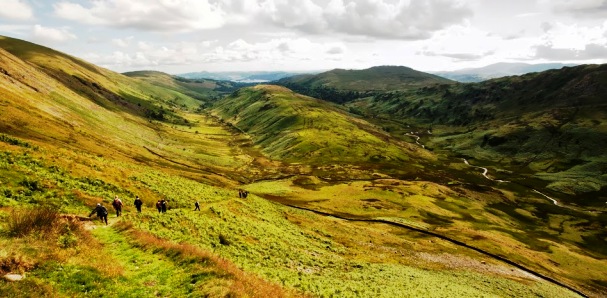 Or perhaps not!!!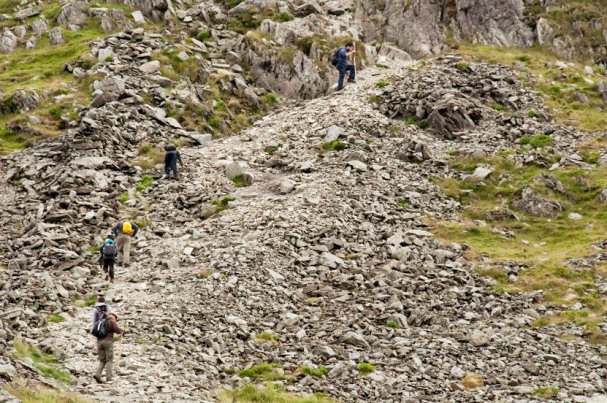 Next day it was time for something a little different. Steve was our climbing expert, and after climbing Box Hill more times than I can count, I thought this would be a doddle.
But Steve's idea of climbing was not what I had in mind!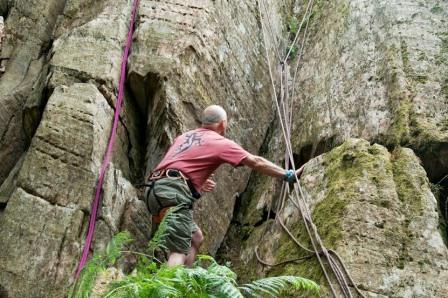 You expect me to do that without a triple chain set and a granny ring?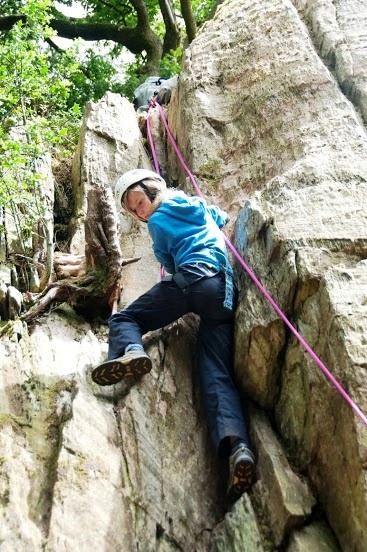 And Steve did, so he gave me the heave-ho. "Pull your weight man!"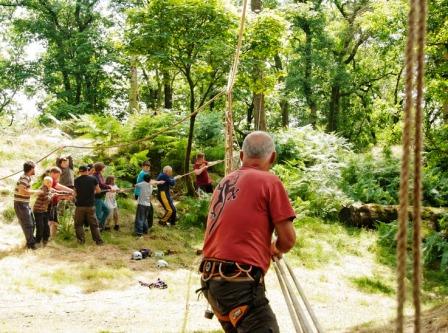 Steve was also a whizz with tying knots and ropes.
Here he instructs me on how to make a rope ladder and tight rope walk.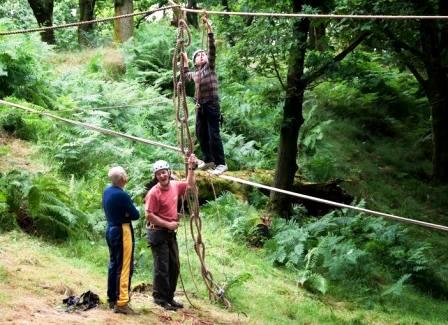 The week at Scout camp  certainly made an interesting and instructive change from cycling. I just wish I was a teenager again.
And thanks to Tom Vaz who took the photos
Paul our leader and umbrella manufacturer
Arthur who caught and cooked the chicken and much more
A supporting cast of waifs and strays
And of course Steve who roped me in.
Des.