An Alternative Sunday Ride: 9th June
Three of us less speedy Anerley Riders, Asif and Jason, led astray by Des, decided to head south into Kent to perhaps the nicest tea stop on our club's list- Chiddingstone Castle. If it is not the nicest tea room it is still worth the ride for some of Kent's best country lanes and magnificent houses.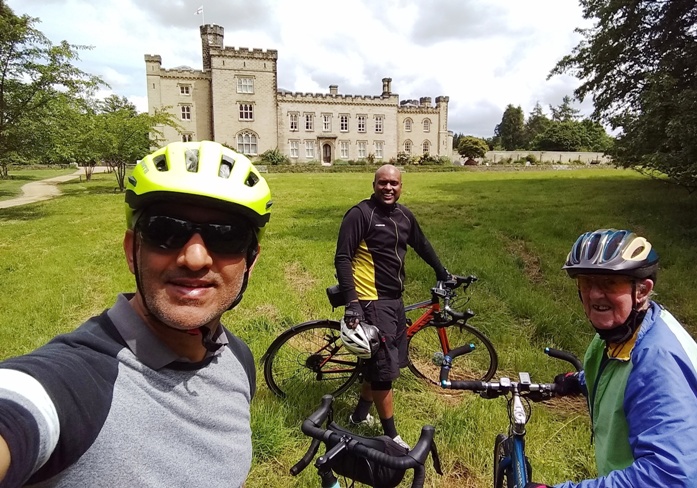 So off we peddled thru Marden Park and down to the A25. Then a left into Barrow Green Rd to pass by the imposing gates and security cameras of Barrow Green Court. You might ask, like on the TV programme "Who lives in a house like this?" Well if you do not already know, the owner was also the owner of Fulham Football Club (clue!) and Harrods (another clue!) Yes of course the very famous, or should I say infamous, Mohamed Al Fayed.
Thru Oxted and over Limpsfield Chart, we then made a brief stop to enjoy the view from high up on the Green Sand Ridge to the countryside below.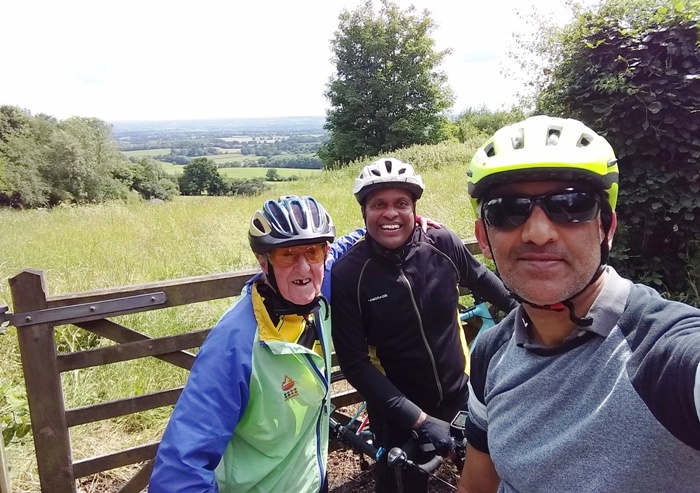 Adjacent to this spot is Trumpet House. And it was from here that the trumpeter announced to Hever Castle below, that King Henry VIII was on his way to canoodle with Anne Boleyn – no mobile phones in those days!
What lovely names these little Kent hamlets have, Crockham Hill, Pootings, Four Elms, Bough Beech, and finally after crossing the River Eden via Vexour Bridge, we came into Chiddingstone from its eastern side to see this little bit of England's historic past. All now owned by the National Trust.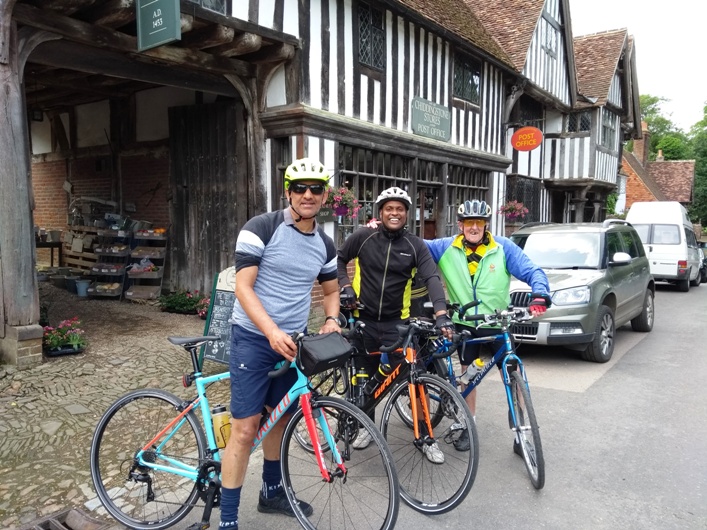 Entering the Castle grounds from the village, provides the best views of the turreted manor house and it's lake, as one crosses over the bridge.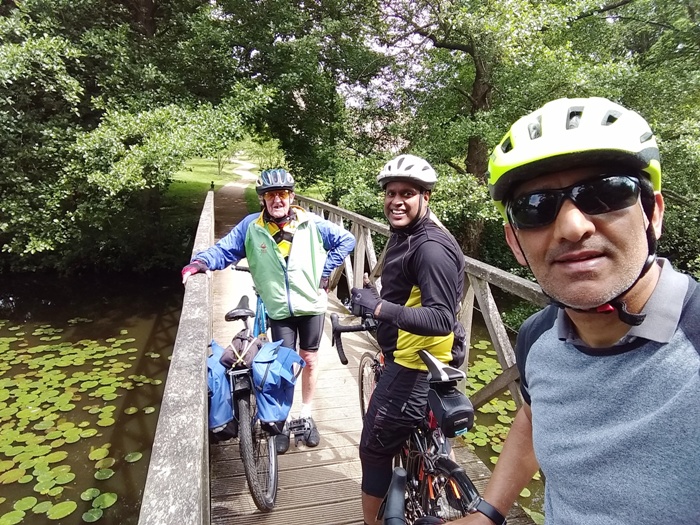 What a pleasure it was to sit in the sunshine, within the castle's courtyard, chatting over tea or coffee and some toasted fruit loaf.  But eventually we had to leave, and the return route was one that avoided the worst of the hills, and especially Toys Hill or Ide Hill. Yes we are wimps, but sensible wimps!
Soon we were cycling along the best part of this ride, past the magnificent farms and country houses along Dairy Lane and Itching Common Rd  – to name some of them, Hurst Farm, Old Dairy Farm, Swaynesland, Dog Hurst, and the one in the photo below, Moat Farm with its own pond and several out houses.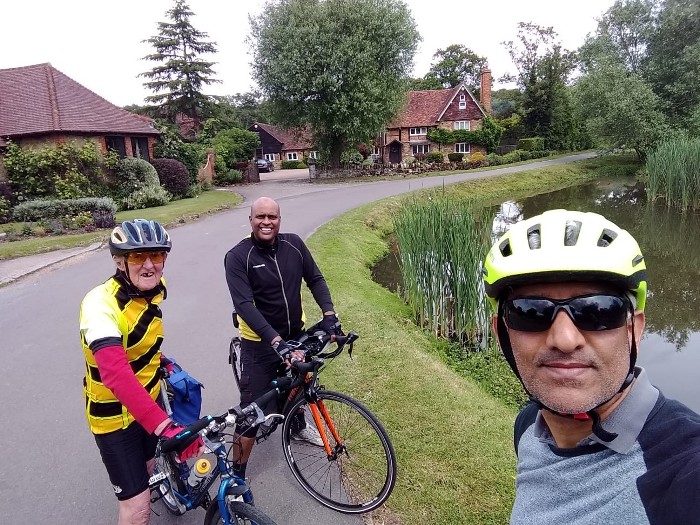 We were then only a couple of miles from Hurst Green, south of Oxted, so soon we were back at Flower Lane and the last  major climb of the day up to Marden Park. A nice day and a nice ride of circa 40/45 miles.
Des