For some weeks now, a group of Anerley's ladies have been hill training for a cycling holiday in Mallorca. So I thought it only fair, that Anerley's gents should also have an opportunity to try out their legs after their many weeks of training on our Surrey Hills. However the ladies thought that this was also unfair, to exclude them!
So over a bit of discussion, it was decided that the we should all go off together. And where better, for beautiful scenery and plenty of hills in a foreign land, but Eryri yng Cymru. Or for those who do not speak any foreign languages, that is welsh for "Snowdonia in Wales". And this is where the dozen of us will be staying!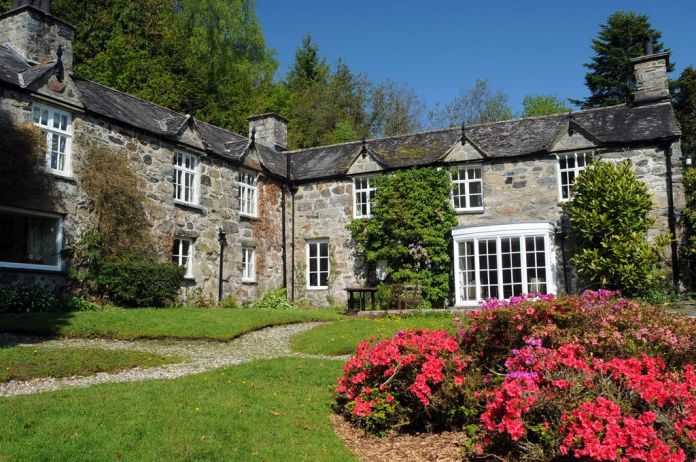 This magnificent old Welsh farm house is named Bryn Adda which means a hill of promise. It is only one mile out of the old Welsh town of Dolgellau (Dolgethly to us Anglo Saxons), at the start of the climb up the second most famous mountain in Wales – Cadair Idris. So that is the promising hill!
But it is not all hills. Dolgellau lies in a river valley and it's now abandoned, riverside railway line is a 9 mile cycle route to the coast at Barmouth.
Brynadda is shown in the centre of the OS map below, and the Mawddach Trail, cycle route, is just across the river.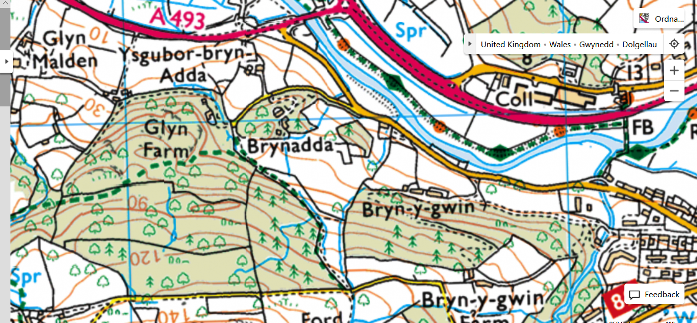 On our day of arrival, here is a nice easy, afternoon ride to see some of the area. It is a circular ride down to Barmouth, with options of using road and sections of the cycle path. I have already marked out such a bike ride here.
We will start the ride by crossing over the river to the north bank by way off the old toll bridge from Penmaenpool. This riverside hamlet is on the south bank and shown below. It is of interest to us, that the bridge opened in 1879, two years before Anerley B.C started!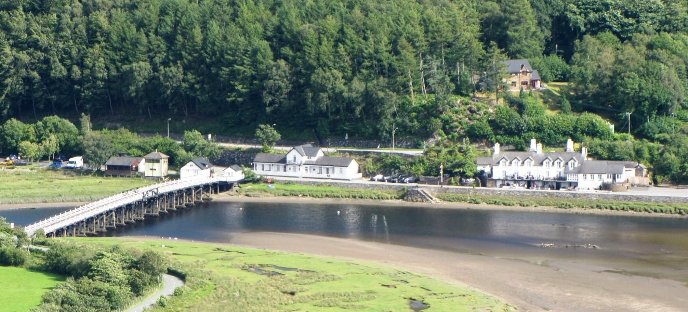 This old river crossing takes us onto the quiet main road into Barmouth. Along this road we will have the river on our left, and the steep, forested hill side rising up on our right. Magnificent! As are the views of the river.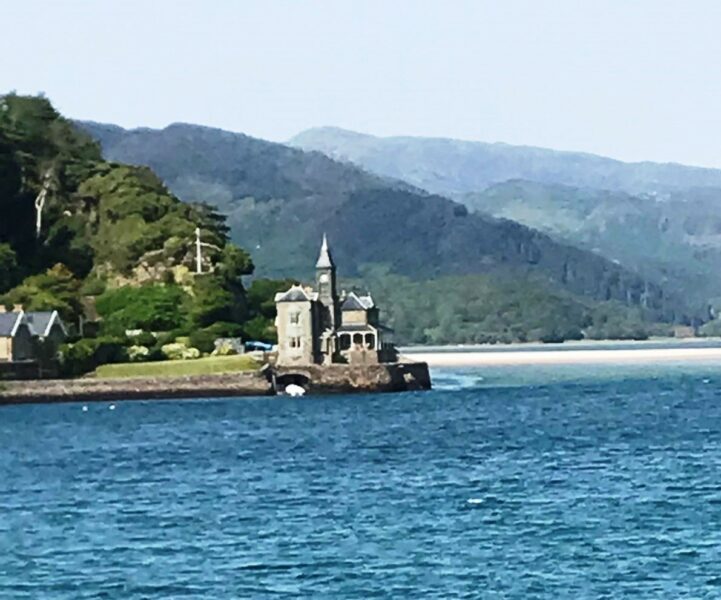 Barmouth is now a little holiday resort at the river's estuary, with a small harbour and a long stretch of golden sand.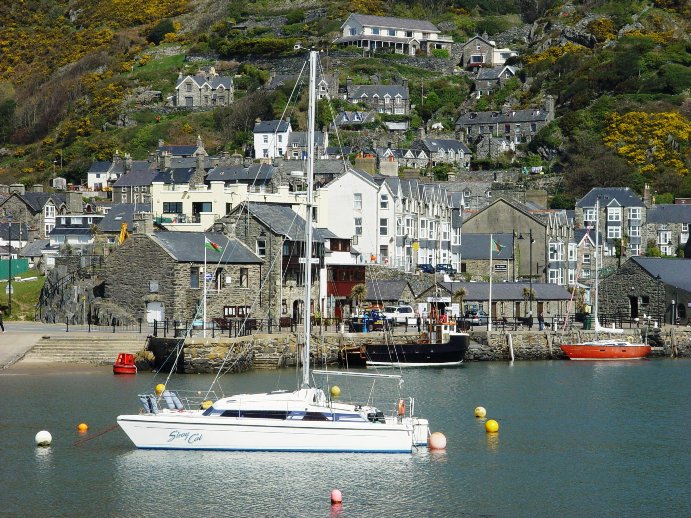 The small harbour is due to the very long Victorian railway bridge shown below., This bridge restricts bigger boats from going up stream. However it is great for cyclists because running side by side with the railway line is the pedestrian and bike route back to Dolgellau!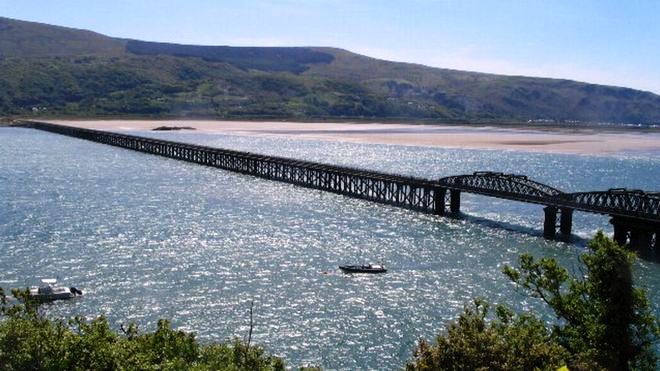 So now my cycle ride takes us across this huge and wide estuary and along the Mawddach Trail on the south bank of the river, as we head back up stream to our welcoming farm house on the promising hill.
A great introductory ride, which Tom Vaz and I explored some 10 years ago!
Des.