A Very Different Tuesday Ride!
It was on Tuesday of the second week of the Covid-19 lock down. It was a beautiful sunny morning, perfect for the weekly Anerley Bike Ride. But times are not now normal. Should I venture out for a short ride? Or should I even venture out at all!
The experts who are now deciding what we can do, or can't do, advise us to keep exercising. Research has shown that after an exercise session the immune system is boosted by up to 10 fold. Also, that a dose of the sunshine pill – vitamin D – which we get mainly from exposure to sunshine, plays a crucial part in maintaining a healthy immune system. So this might improve our chances of withstanding the onslaught of a severe infection like Covid-19.
So the decision was a no brainer. I had to get out for a pedal in the sunshine and the pleasure of seeing the Springtime greenery and the variety of England's many different trees.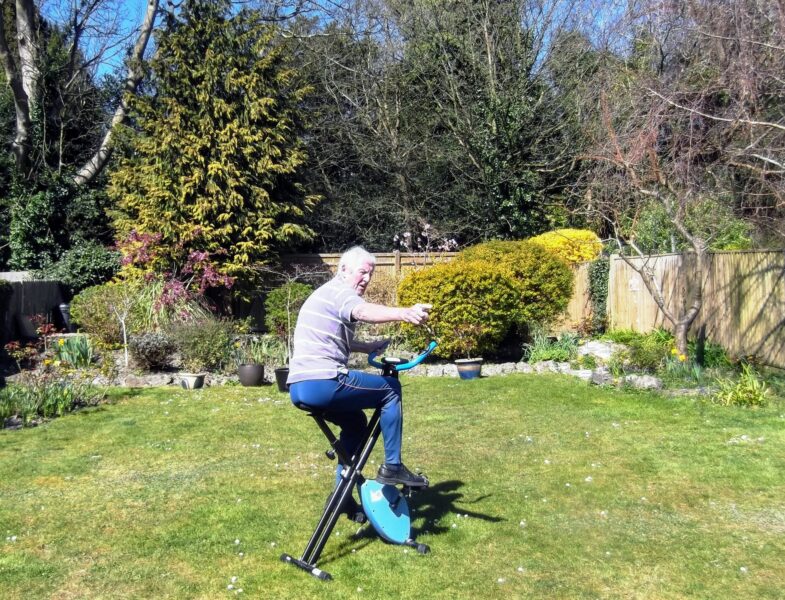 Well I did say it was a different Tuesday Ride!
I was very fortunate that a couple of years ago one of my neighbours, knowing that I was a keen cyclist, told me that there was an exercise bike for sale in a local charity shop. It was priced at only £20, so thinking it might be useful on rainy days, I bought it. Now in lock down, I am really appreciating how useful it is!
I know that Mark H swears by turbo training, whereas I found that I just swore because of the sheer boredom of for ever going no where. However when I started doing high intensity interval training (HIIT) on my exercise bike, I really began to enjoy it! The beauty of HIIT is that you can get a very effective workout in just 30 minutes. And the time just flies by, even if the scenery doesn't!
There are loads of cycle training programmes on the internet, and intervals are by far the most popular and most used.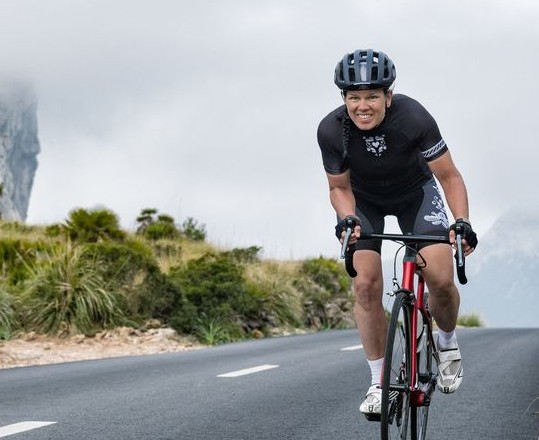 But to save you the time of looking I have shown one below. I have chosen this one for 3 reasons.
1. Because the Bicycling web site has more articles about every cycling related topic than anywhere else.
2. Because you can do interval training in many different ways, and for many different sports. This one shows some ideas for both on a bike and off a bike. The on- bike ones can also be done on a turbo, or in my case, on my exercise bike.
3. Because I use a variation of the one shown and titled as "Quick and Dirty 30s" (well it is an American web site!) For super fit advanced cyclists, it alternates 30 seconds flat out and 30 secs very easy. Hence the name, but it could have equally been named the Dirty Dozen because it takes just 12 thirty second hard efforts. The rest of the session is just that – resting!
I am still in the beginners class, alternating 30 secs as hard as I can, but with an extended 90 secs easy so that I don't have a heart attack!
So to find out more click here https://www.bicycling.com/training/a20045510/the-best-high-intensity-interval-training-workouts-for-cyclists
Des
And a P.S.
Bicycling.com have just added a new item to their web site which is an HIIT session with Covid-19 in mind. This training session is claimed to reduce stress and boost the immune system. Just what the doctor ordered!
See https://www.bicycling.com/training/a31993117/cycling-hiit-workouts/