70s Ride to Selsey: 26th August 2019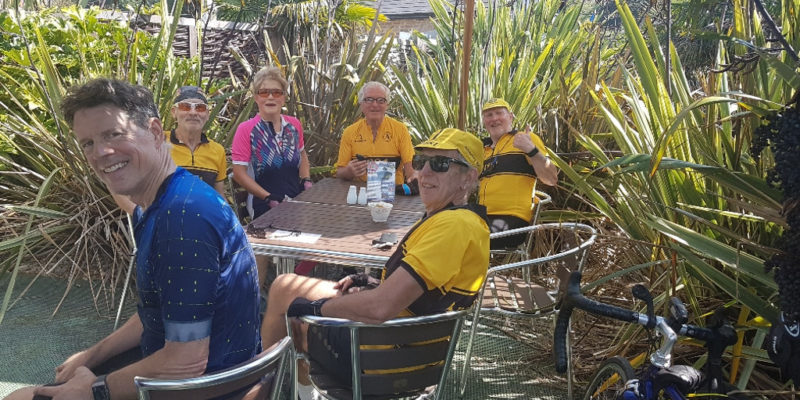 It could be Tenerife, it was probably hotter than Tenerife – it was the Riverside Cafe beside the River Arun at Amberley for lunch. Almost 50 miles into our 70s ride to celerate the 'coming of old age' to rather too many of our members.
We had set out at 8am on our homage to riders past who were pictured in 1909 on their summer expedition to Selsey. Eight starters, the stiffest climb of the day at Portnalls and along familiars roads to Ruby's Cafe at Capel. Service was not fast but being well nourished for the ride was a wise investment.
Seven of us continued through leafy lanes (apart from the horror that is Horsham's environs) suffering only one visit from th PF. The tree cover became increasingly valuable as the temperatures headed for the 30s.
After lunch a surprise for those that had never experienced the 'Arun Gap' – the only way to avoid crippling climbs over the South Downs to Arundel. There is no road between North Stoke to South Stoke but a path unknown even to Google maps that takes one across Gurkha Bridge. It also takes one across four kissing gates too. This, after trying a few alternatives, is the only way to do it!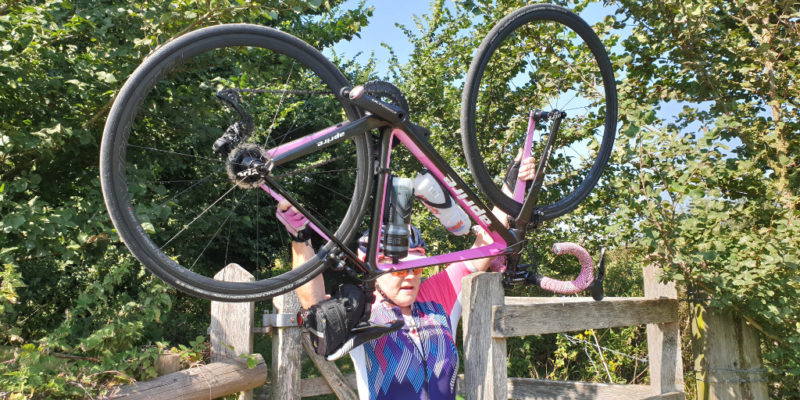 The enforced walk also helped the digestion of lunch. Arundel and its castle were in Bank holiday festivity mode with all the town centre streets officially closed. We surreptitiously threaded our way through the quieter ones and the resultant grid lock on the outskirts for the inal run along the billiard flat countryside to Selsey.
Flat it may be but because there are no downhills to give the legs a brief respite – this leg[!] is always the hardest. Then arriving at The Crown in downtown Selsey for a relieving pint: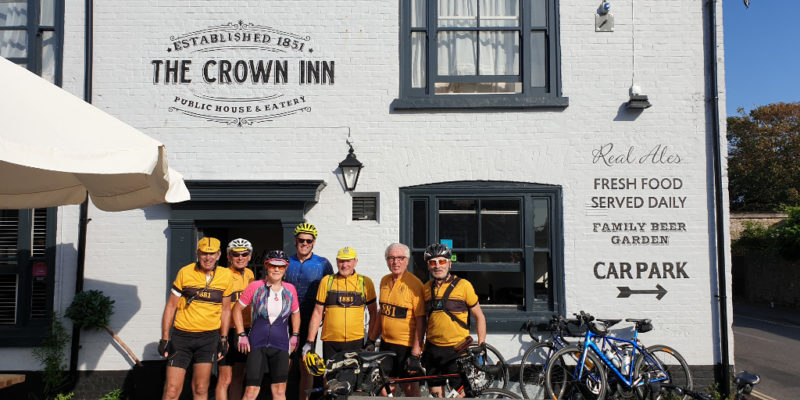 Not the 1909 pub: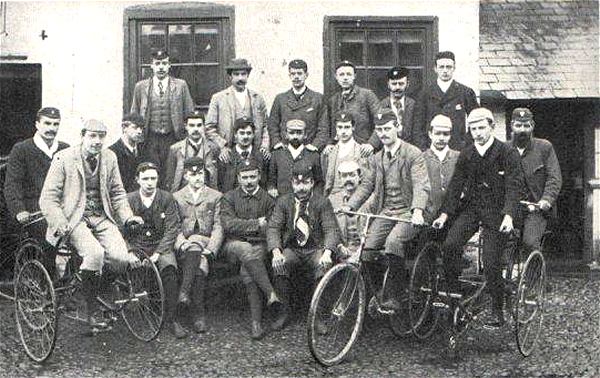 But maybe the nearby Fisherman's Joy is: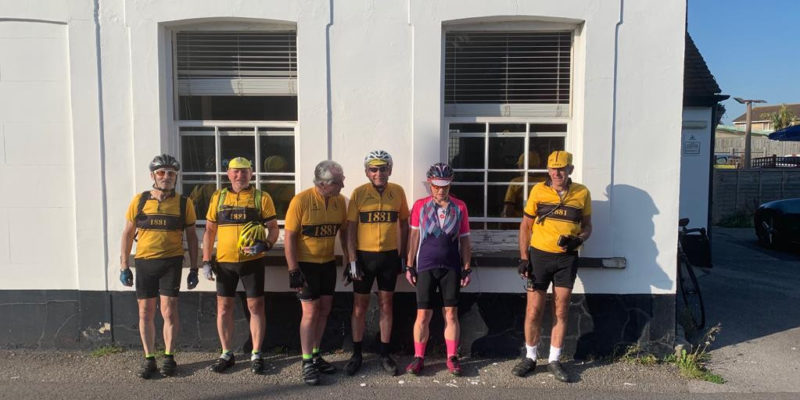 Duty done everbody was ready or a breath of sea air and the Jolly Roger: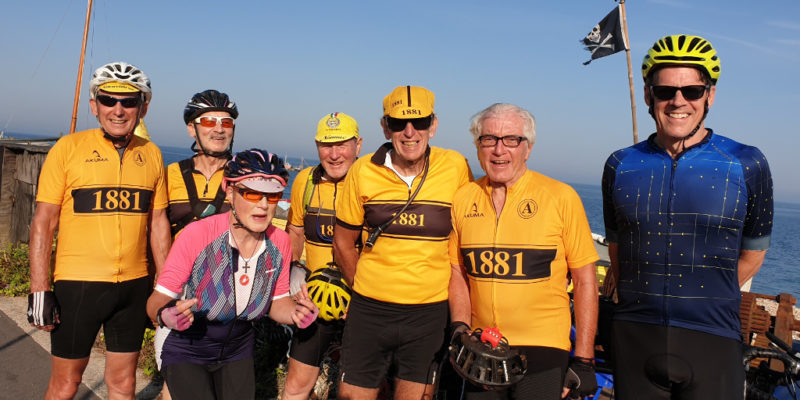 Finally one was brave enough to put toes in water at The Bill: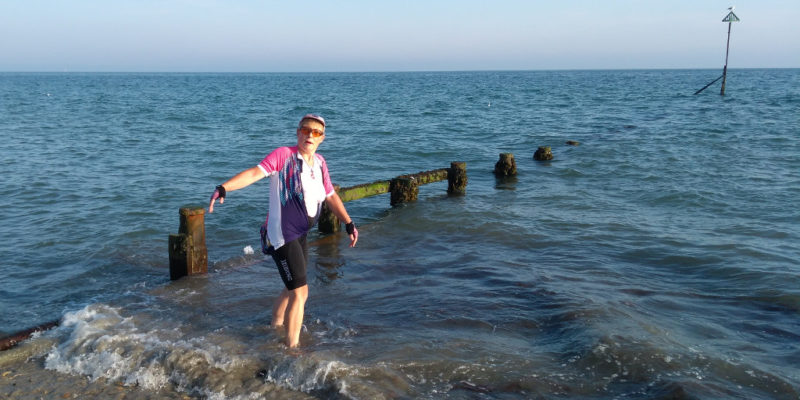 That was it – time to turn for home. Well Chicheser station at it was well after six. The track goes back along the main road as far as the Chichester Canal where I parted from the [now] Selsey Six having a AirBnB less than a mile away in North Mundham for the week.
I don't know how our predecessors would feel about this tribute to them. It would be strange to think of a future Anerley repeating the ride in the next century!
Stuart
Download