Tuesday Rides: 27th August 2019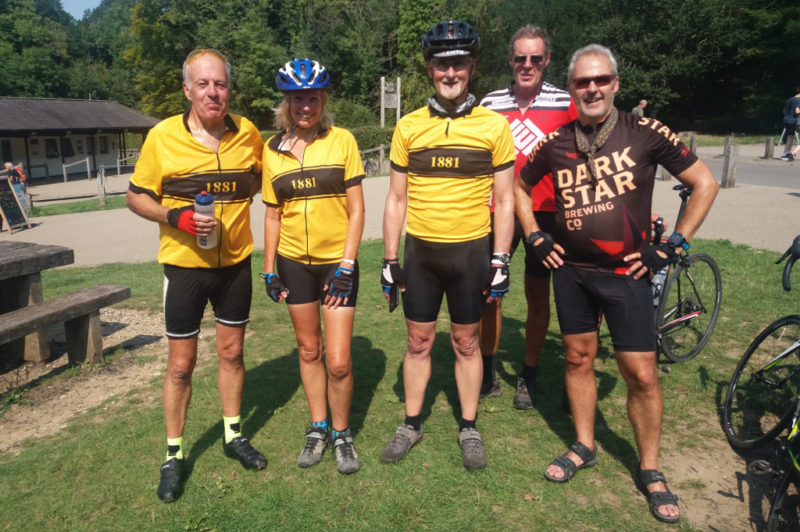 Sue D writes:
I set off from Shurguard with just one other rider (Peter) with everyone else opting for the relaxed ride!! Luckily picked up three more at Farthing Downs, John (Diamond), Ian and Sally. I had opted for a "scenic" route to Tanhouse so hoping it wouldn't be too far for the high temperature forecast!! 

We paused for a drink stop just after Reigate where Des's group sailed past us but 10 minutes later we sailed back past them as they had a drink stop too!! Hoping we weren't going the same way as there were quite a few of us altogether but Des must have taken a different route, we didn't see them again until Tanhouse – they arrived quite a long time before us! 

We did however encounter the 9:30 group going past in the opposite direction. We were a bit alarmed as they seemed to have lost Tim but turned out he was waiting for our Steady group at Tanhouse to ride back with us.

A welcome break at Tanhouse – lovely to see Meike and chat with the relaxed group, then back over Box Hill. I chased Sally and John up and felt quite unnunnecessary by the top!! Back via Walton then through the Warren.

A really lovely day for all groups and a special award to Tim for getting into all three group photos!!