Tuesday Rides: 15th January 2019
Ride 'A' led by Tom to Reigate Priory was not uneventful. It featured 8 of us. Several hills – some down and some up and 4 punctures that Tom know off. In sequence – John Eden, Barry, Frank and finally myself.
Lost Frank on the way and on the way back!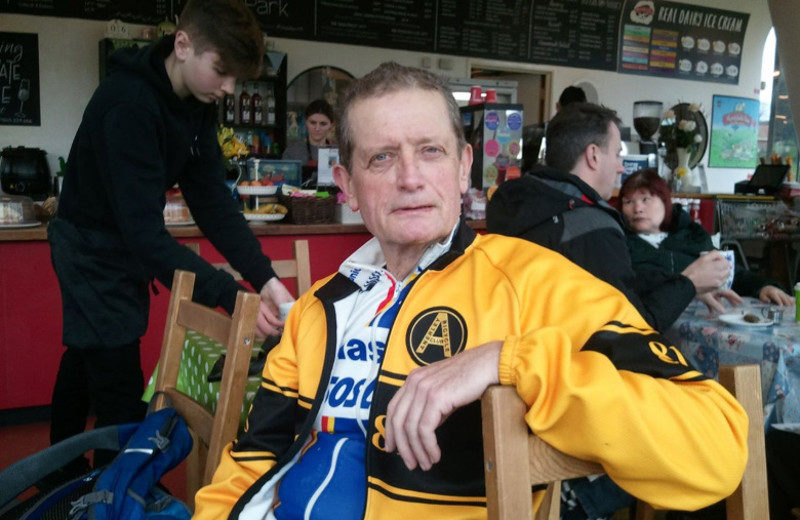 Ride 'B' led by Tim S was also not uneventful spilling young Tina on the descent of Shepherds Hill when she clipped the other Jo. We had come out of Coulsdon and Tim had chosen an innovative 'not Farthing Down' route along the lower road passed what we should not now call a loonie bin. It may no longer be one its grounds now becoming a up=market housing estate. Plenty of money and Range Rovers but as bleak as could be with no shops, pub or apparent humanity.
Tina retired back home with a wobbly fron (tyre) escorted by Sandra. Jo's gears appeared to have been knocked and not changing correctly. Here Dave Go and others magic them back into working order.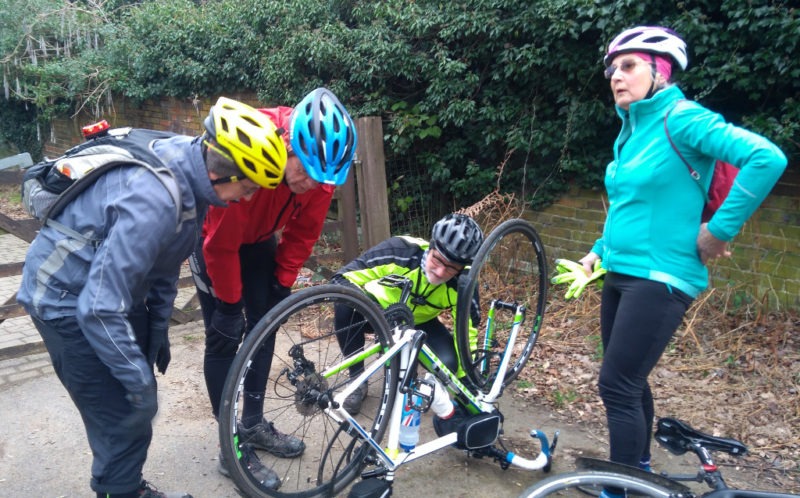 Tim took us through familar parts of Surrey but not necessarily in the order we are used to. Plus some intriguing connections. Where does he find them?
After 20 odd miles we road into Reigate Priory to be greeted by Tina in mufti. It was crowded with Yummy Mummies so we had to find seats where we could.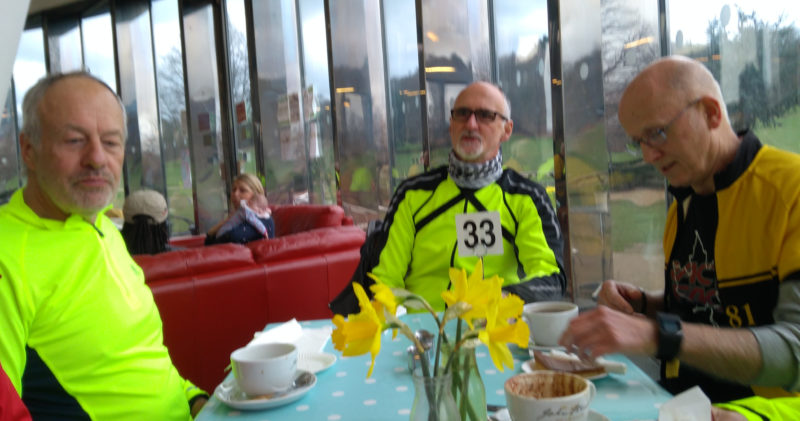 Service was painfully slow. Not because of lack of staff but the disorganisation of staff. However the results were worth the wait: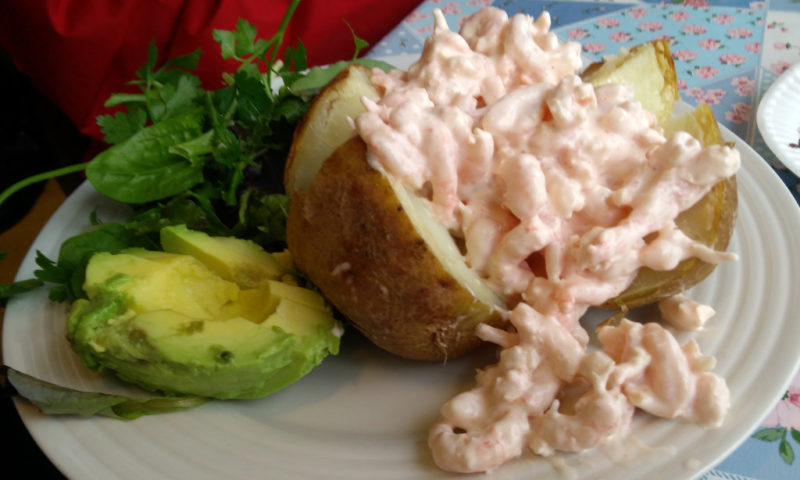 A final twist in the tail. Tim led us not up the horrible bit of the A23 but took us up hill and dale or Harps Oak Lane, Hogs Cross and Portnalls. A great ride: 33.96 miles @ 10.93 mph