Tuesday Ride: 15th August 2017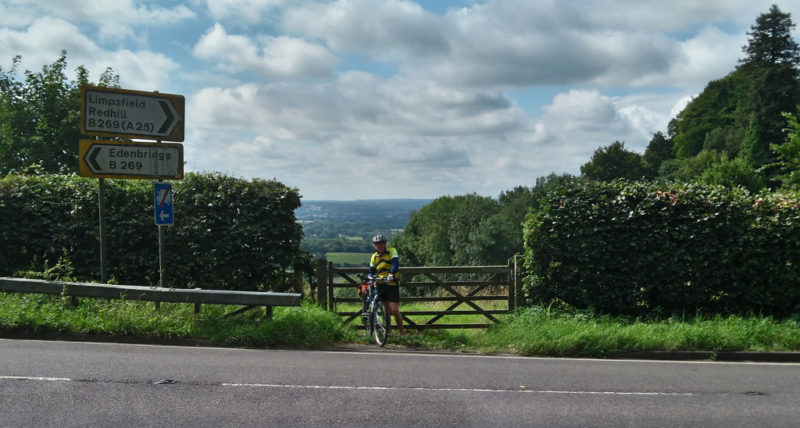 TomTom led out up Purley Downs Road but thankfully ducked Beddlestead. But he made up for it by leaving Westerham for Crockham Hill. Here Des is pictured surveying the view towards Hever Castle before launching into history lesson of King Henry XIII would toddle up on his single speed with the Anerley to the top where the Club Bugler would sound the warning for the Castle Costa Crowd to put a cuppa on and not try to burn all the cakes.
(I'm not sure that was all completely correct).
What a grind it was. But worth it for the fine descent on t'other side. TomTom had discovered some tiny lanes new to me before ending up at the Lingfield Costa to meet John & Meike.
Home was thankfully flat through Tanbridge to avoid the A22 roadworks and up'n'over Marden Park. 32.70 miles @ 11.73 mph.
Download