Saturday Ride: 28th April 2018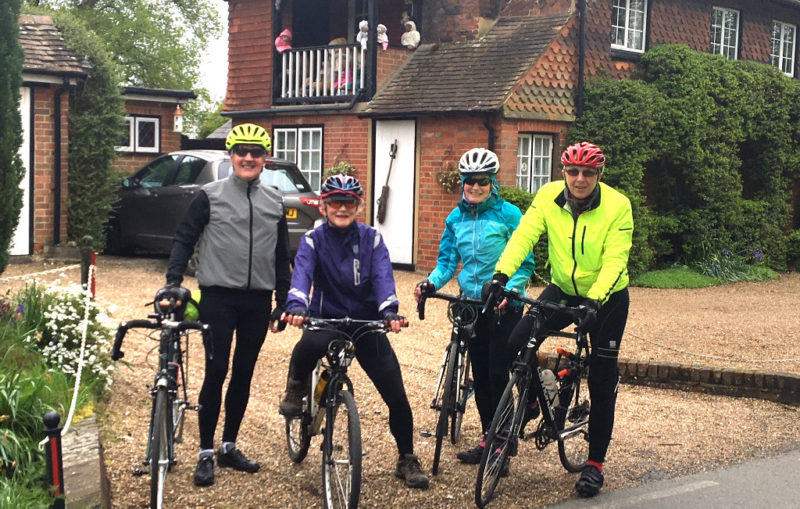 The Saturdays finally make it to Tanhouse Farm at their third attempt this year
There was a good turn out of 6 waiting at Shurguard at 10.00 – but no leader. He was still at home battling with the puncture fairy. The rear tyre that had caused so much trouble the previous week was flat again, so a complete wheel change was required. The group therefore headed to meet Pete on route and the start was only delayed by 20 minutes or so.
The previous Saturday had been warm and sunny with Tshirts and shorts the order of the day. One week later it was back into full winter wet weather gear and temperatures in single figures.
Our route back via Lonesome Lane took us passed the "Teddy Bear House". For those of you that haven't spotted it there is a charming cottage on one corner that has a balcony with lots of teddies and they are always dressed according to the weather. This week of course they were all in Sou'westers and rain coats.
42 Miles at 13.2 mph