Tuesday Ride: 6th February 2018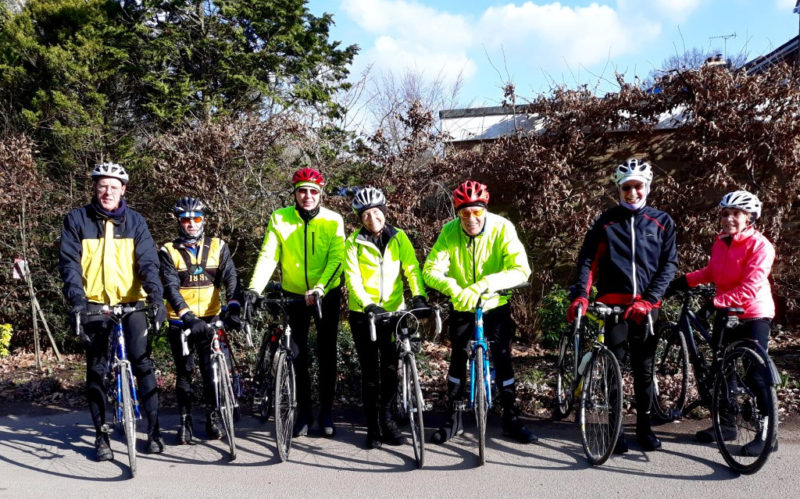 nbsp;
Sally writes:
Thank you to the seven hearty souls who joined me for a very cold but sunny ride to 'Coolings Green and Pleasant' garden centre. Although cold, the roads were free of ice so we took the dreaded Beddlestead route and were soon flying along to Knockholt. After taking a photo in the glorious sunshine we had a relaxing coffee and cake.
Heading back down to the Pilgrims Way was extremely cold after the warmth of the cafe but we were soon all smiles again as the Pilgrims Way was lit up in sunshine. All in all a very pleasant winter days ride.