Tuesday Ride: 31st July 2018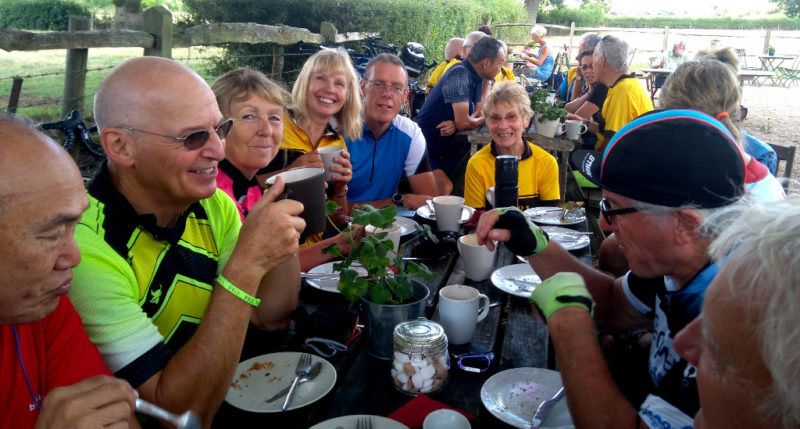 No 'A' ride so on a gorgeous hot day it was Pete R who led out a large ride to Tanhouse Farm. If you weren't warm then up Portnall's did the job. A puncture delayed our descent of Reigate Hill but otherwise an uneventful ride to the watering hole.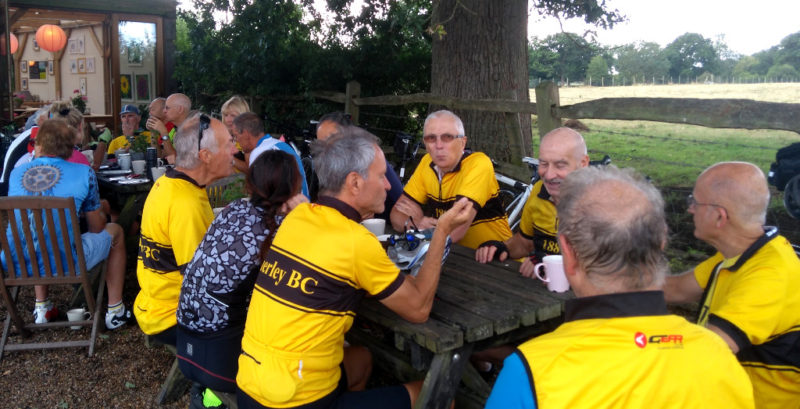 The return was a little more interesting. Pete thought Box Hill might be good. However half a mile up the road the back lost the front by not taking a left in Newdigate towards Henfold Lakes. They retraced their steps and the front of the back set off at a furious rate to try and get back in touch. That we did to find Sandra basking on the corner of Punchbowl Lane.
We waited for the back of the back to catch up. When they did Tim asked where his good Sally was. Well she wasn't in front or, confirmed by TEC Mick, behind.
Sally must have turned off, but where? A phone call isn't much good if you don't know where you are. Tim set off in search. Some of us set off to find Sandra again on sentry duty on the A25. Eventually after Pixham the re-united rear caught up and all was well.
And here we are at the top of Box Hill …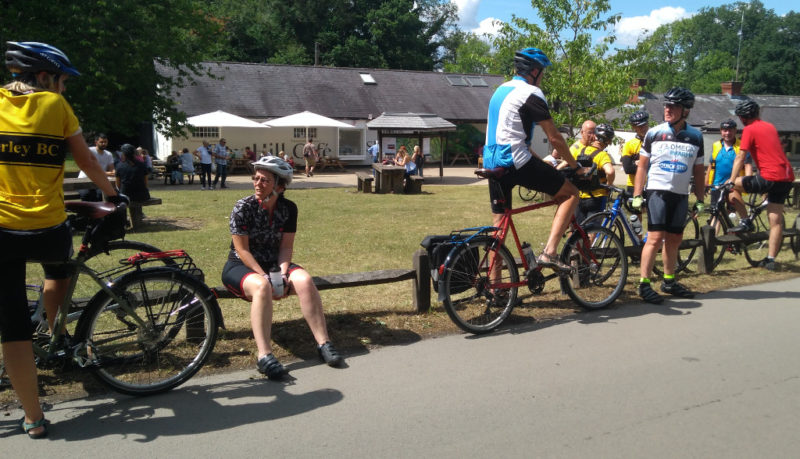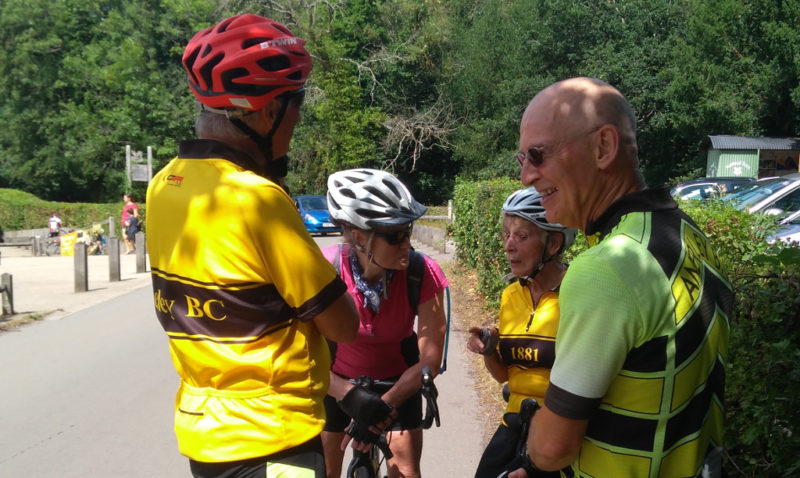 One final hiccup was Dave G getting a puncture in the Kingswood Estate. by that time it was getting late so he was left with a few supporters while the rest of us sped home.
42.71 miles at 12.07 mph.
Download