Tuesday Ride, 2nd October 2012
One of the high lights in the Surrey Hills calendar is the Brockham Guy Fawkes Bonfire Night. It is said to be the biggest such bonfire in England and dates back to well over 200 years. When we cycled past Brockham Green this Tuesday we saw that the building of the bonfire had begun. It looks like they even have an old guy to put on top of the fire!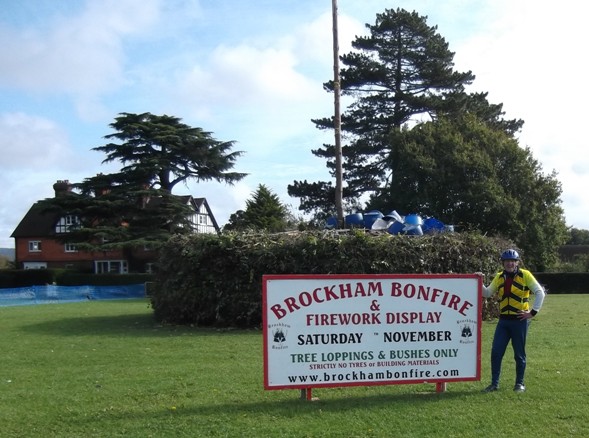 The country lane leading from Betchworth to Brockham is called Wellhouse Road, and earlier in our ride we had cycled along Waterhouse Lane. These are all reminders of not so long ago when wells, and later, village pumps provided water to the locals.  The early Anerley Bicycle Club riders would have been familiar with these sources of hydration, they were even marked with a "W" on early O.S maps!  Brockham's well house was superseded by a village pump in late Victorian times and I am sure that this would have been much used by our Victorian club members who often cycled in this area.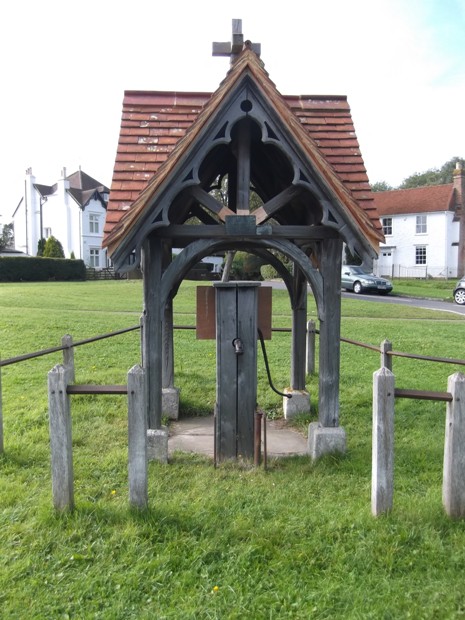 Since these earlier times there have been some changes that the Victorian cyclists would not recognise.  For example this new pedestrian bridge across the River Mole  which parallels the bridge of 1737 which is still used by vehicular traffic, including 21st century cyclists.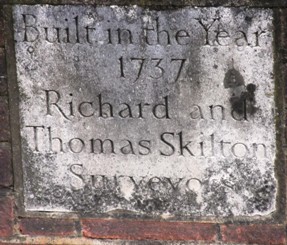 Now seemed like a good time to follow in the wheel tracks of our Victorian predecessors so I did a detour from the modern A25 to join the Old Reigate Road by way of another modern foot bridge over the River Mole.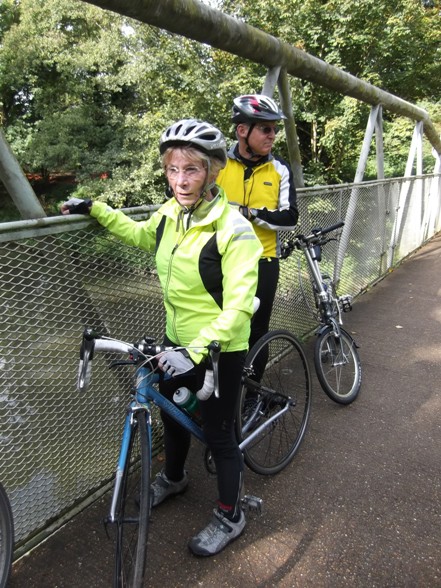 From here we followed the original and very ancient Reigate road to where it again met the modern A25 at Buckland, a picturesque village which still retains its character, with its parish church, village pond and village green.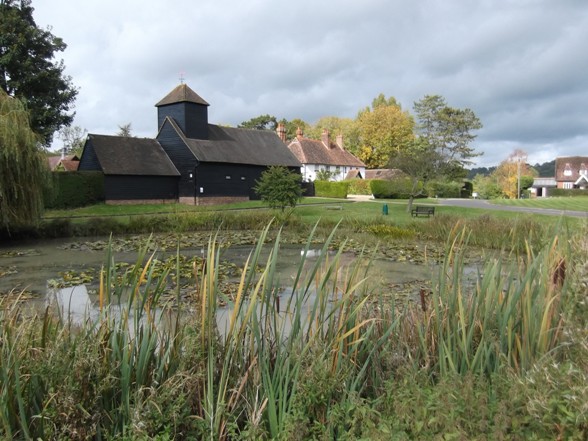 It was here at Buckland that our journey out was ended, at the tea room of Squires Garden Centre. Here we were regaled with some rude and amusing tales from John T and which, as you can see were greatly appreciated by one of our number!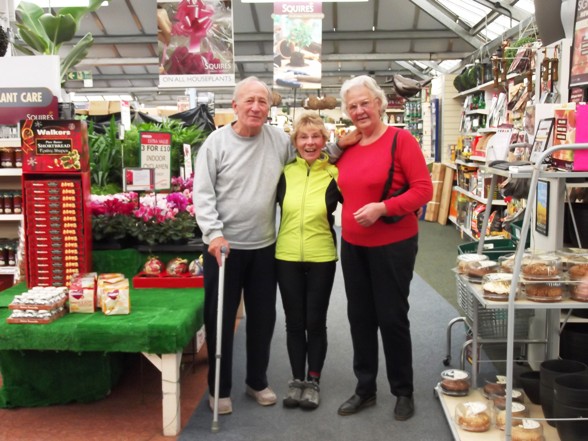 Again we missed the rain!  Leaving the tea room the sky was black, but by luck our route home skirted the rain cloud  and we  remained in sun shine.  So fingers crossed for the next Tuesday Ride.  By special request the destination is Four Elms, departing from Shurguard at 10.