Tuesday Ride: 29th July 2014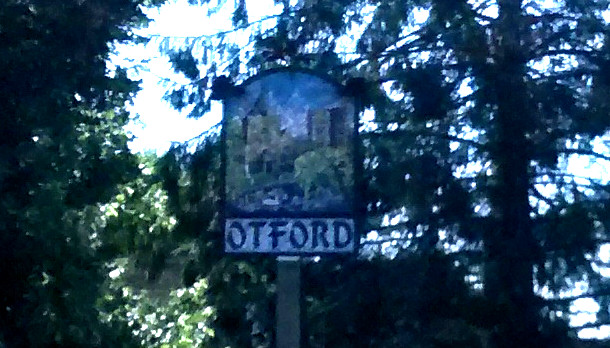 Sunny and hot was the day when Anerley's Magnificent Seven rode into Kent in search of Otford by way of Shoreham. We would have stopped at the Honey Pot Tea Rooms in Shoreham if only they were open. But it is something they do rarely and even more rarely when the Anerleys are passing. Thursday, Friday and the !st Sunday in the month according to the sign on the door.
And so to the Pond View Cafe in Otford …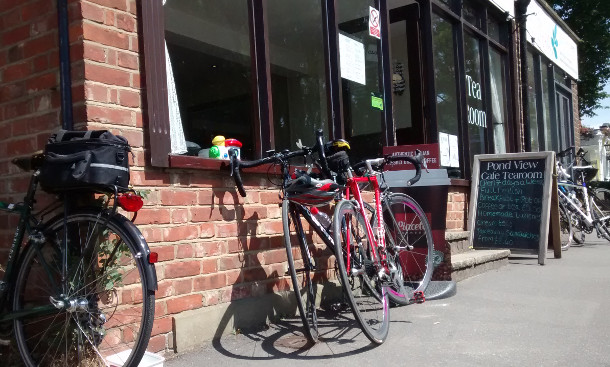 With its eponymous view of a very fine Duck House. But no ducks …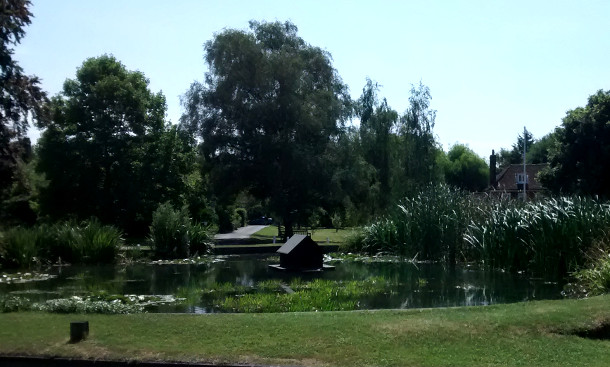 Back along the Pilgrim's Way and Clarkes Lane which stretched some of us a little. Thanks to Tom V for leading the charge!