Tuesday Ride: 27th November 2018
Perhaps the worst day so far, weather wise. Very cold, made worse by a chilly east wind and although dry for our start, heavy rain was forecast by about 1 o'clock. As the 10 a.m Ride Leader, I therefore sent out a message pre-ride that it would be a short one.
However the main reason for my pre-ride message was to remind everyone of the need to apply the Highway Code rules of the road, most of which is common sense. The reason for this was that this topic had been aired at the recent AGM because too many club members had evidently, either not read the Code or forgotten what it said. I won't be so rude as to say that they just ignore it!
According to Cycling UK, who provide our minimal insurance cover for ride leaders, we leaders are supposed to do a lot of onerous tasks, many of which relate to safe riding and making sure that the following herd act accordingly. So just to ensure that our group of riders were chilled out and thoroughly fed up before we set off, I gave a speech about safe riding and some of the things which we are all supposed to do.
By the time we had done the pick up at Coulsdon Post Office, our numbers had swelled to more than 15, so as recommended by Cycling UK, we split into 3 sub groups. And surprise, surprise my little pre-ride lecture worked. Going out AND coming back they stayed in 3 groups!
I tend to make up my routes as I go along. Obviously I have an end point in mind for the tea stop, but how I get there depends on a number of factors, weather being one.  This day it was definitely the weather! Although it was a shortish ride to Reigate, I hope it was at least a bit interesting, going out via Walton on the Hill, down Pebblecombe, through Betchworth, and then a brief stop for a photo opportunity by the historic Wonham Manor to let everyone catch up and to see the deer herd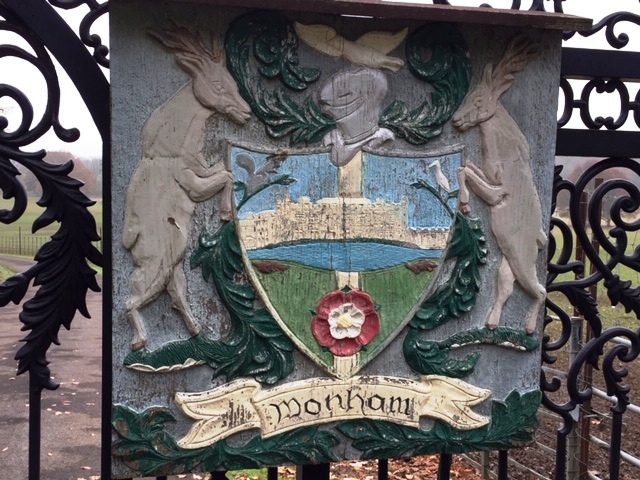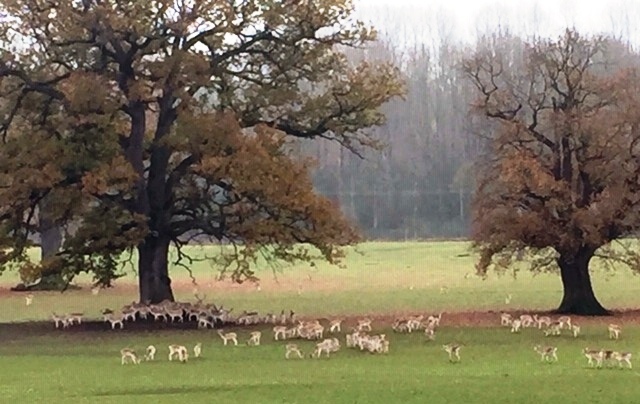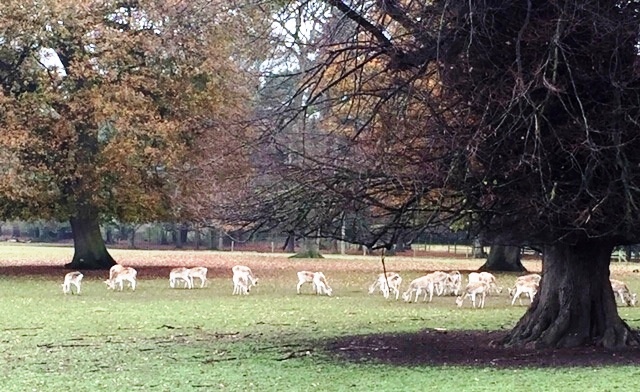 And  this was the herd of sheep!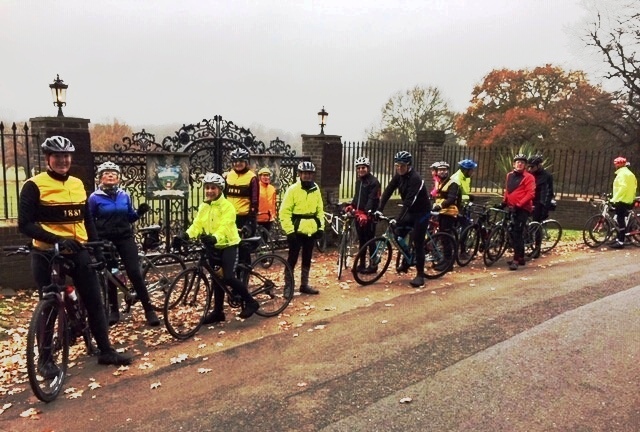 By now, many including me, were suffering with cold hands, so it was a big thank you to Denise who was brave enough to take her gloves off and act as the film producer!  Then it was just a very short ride into Reigate and it's Priory Park where there is a lovely new cafe, Pistachios. Cosy and warm!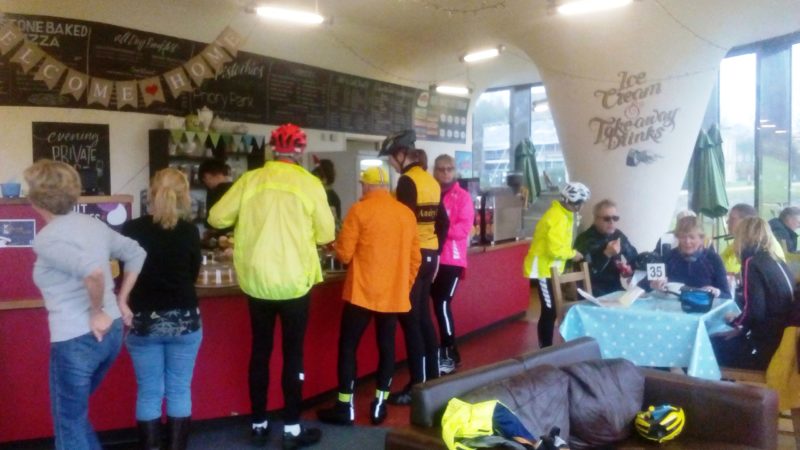 When we left the cafe it had started to rain, not a downpour yet, but with the wind, a cold driving rain. We took the shortest route home, which for me gave a total mileage of well short of 30 miles.
Des.