British Summer Time continued with another hot day and a blue and cloudless sky. Making the most of this glorious weather we did another circuitous route, to our tea stop at Four Elms.  After the long climb up Ide Hill we had the welcome view of Bough Beech Reservoir in the valley below, and proving that spring had definitely sprung, a mass of bluebells on the wooded hill top.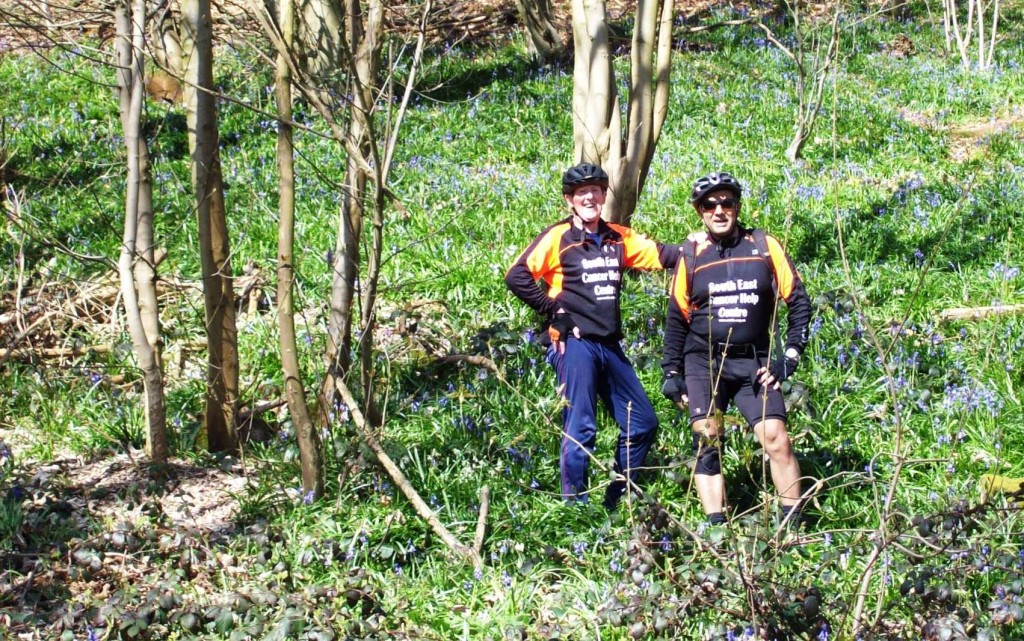 Anerley's wood nymphs pose amongst the bluebells.
Whilst this gorgeous sunny weather is much welcomed by us cyclists it does have it's problems. Cycling around the reservoir the evidence of the major drought was clear to see, with it's very low water levels demonstrating the long absence of any significant rain.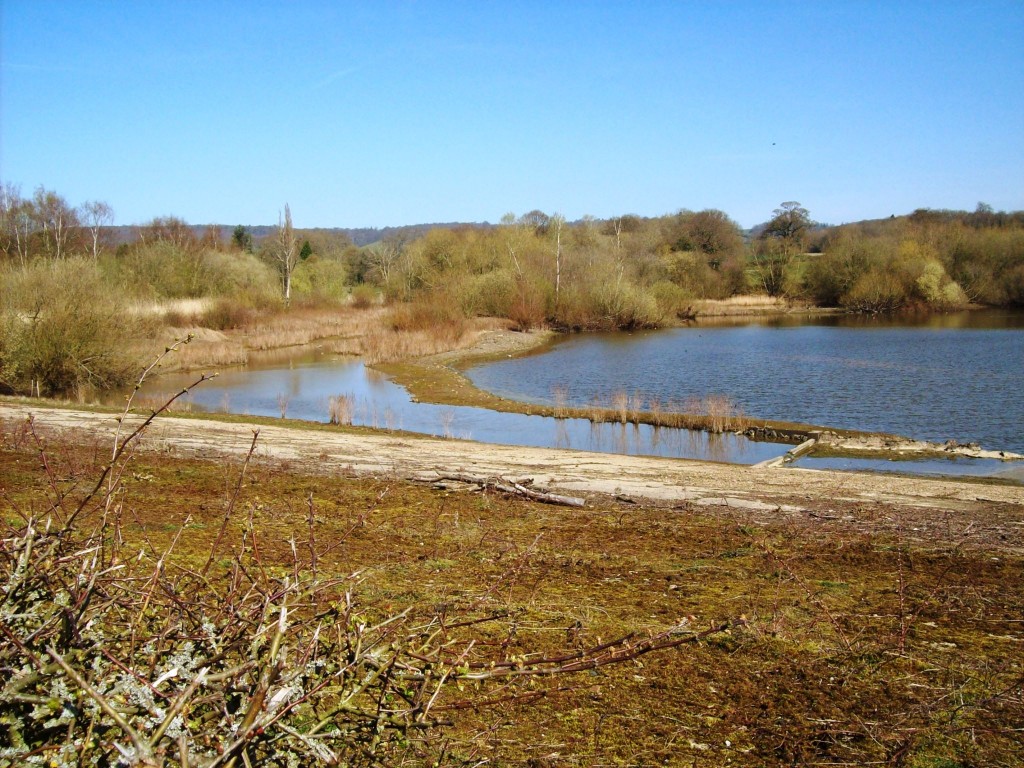 Kent has long been known as the Garden of England, and as we pedaled up the hill into the lovely village of Chiddingstone we had sweeping views of green fields and hedgerows, stretching into the distant high ground of the Weald.  And what could be more representative of the farming tradition of the hop fields of the Garden of England than it's many oast houses.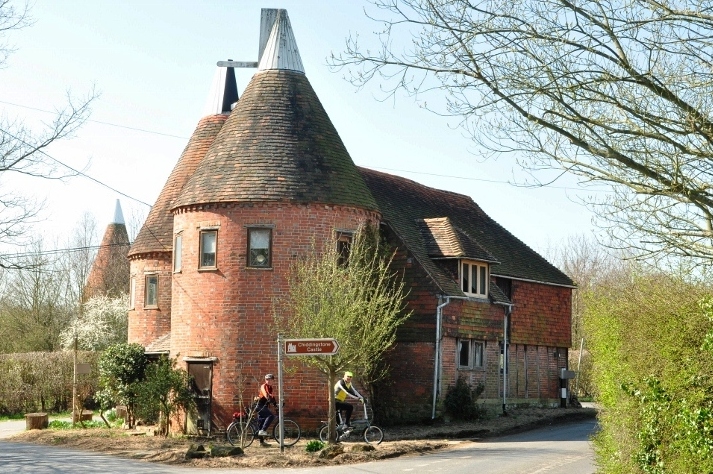 After the oasts it was time for toast, and with 25 miles showing on the bike computer we arrived at our tea stop.  Returning past Chartwell and the long climb out of Westerham it was a total of 45 miles when back at Purley, and that added to the 56 miles that Tom Vaz and I did on our Sunday ride, means our first 100 mile week!
Next week the school holidays begin, so hopefully we will have Julia, Ewa (and others?) to add to the Tuesday tourists. Pray for good weather so that we can again enjoy some country miles, when we will be exploring some of the Sussex Weald. Meet 10 o'clock at Tesco Purley.