Tuesday Ride: 1st January 2019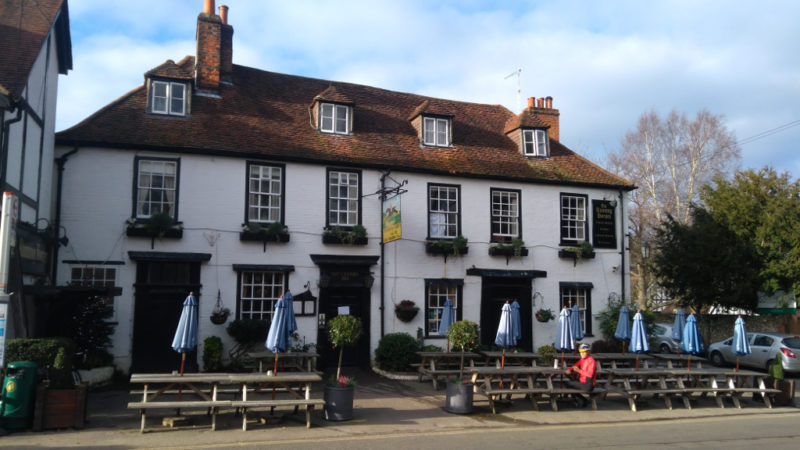 Lots set off for The Running Horse, Mickleham – but only two got inn!
Des had designated this an easy ride to cure all known hangovers. Twenty five or so of us set off in three groups . Needless to say group dicipline was up to the usual AnarchistBC standards leading to much muttering in the ranks. But the sun came out to shine on what was a comparatively warm day for the New Year.
We ambled throught Walton-on-the-Hill and down Box Hill. Hanging a right we arrived at The Running Horse. Except we hadn't ambled enough. The pub had delayed opening from 11am to noon without notice or reason.
What to do? Wait 20 minutes or what?
Anarchy again came to the fore. Some just turned and shot back up Box Hill. Some via the planned little Switzerland deviation. A larger group began discussing alternatives. Was Denbies open – or should they head into Leatherhead or onto Ashtead?
The minutes ticked by but no consensus was found. Small group by small group disappeared in search of refreshment …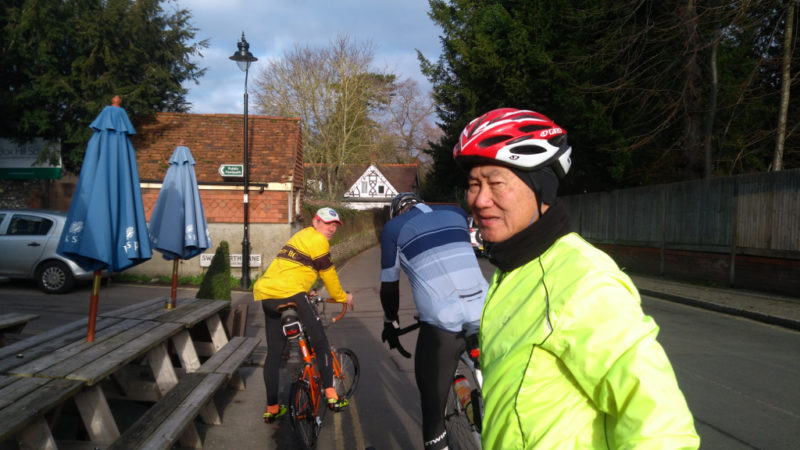 Leaving just two of us sitting in the sun as the final few minutes clicked by and we could enjoy a first drink while the rest were, still presumably, looking for an alternative.
Oh dear. Though the pub was rather short of food unless you wanted the full three course monty (and booked). A pub with no crisps. Shudder!
The two of us having sorted Brexit without too much of a fistfight returned via Box Hill. And through the Kingswood Estate where, like last year, one resident was determined to upset all his posh neighbours with the naffest Christmas decorations money can buy ..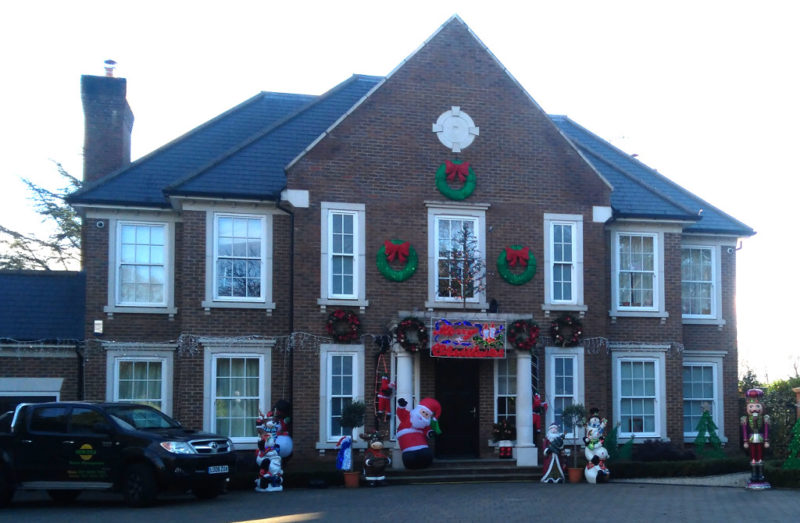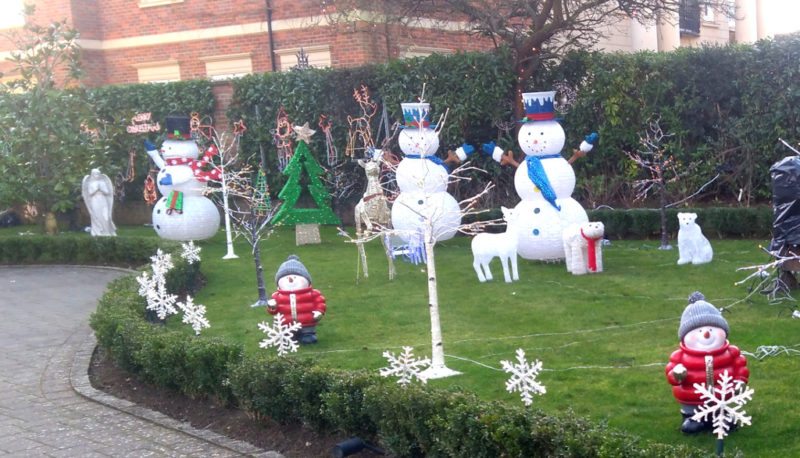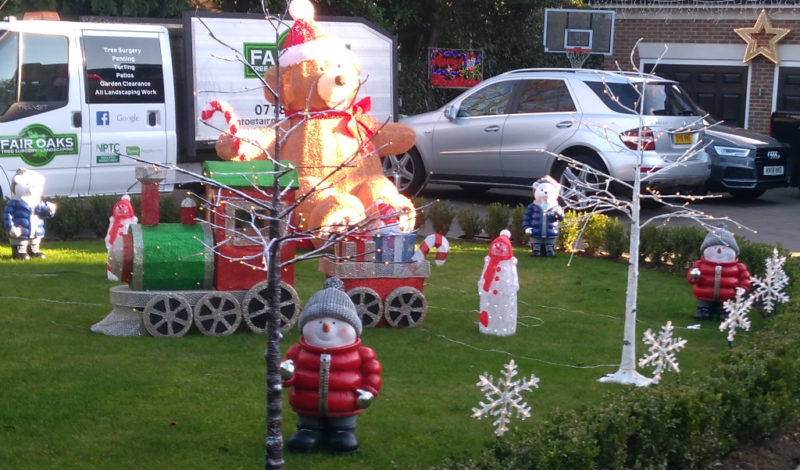 About 31 miles.
Just in – a report and photo from one of the renegade sections:
Just read this on Anerley Website. Two members stopped and waited for the pub to open at Mickleham, no crisps no food, some rode back to Boxhill and expensive coffee! while those like us (Des, Jenny,Jo,Barrie,Mark H,Dave Grant and John Eden plus ) rode into Leatherhead found a Wetherspoons. D new member was also in the pub, 'The Edmund Tilney'. Nice and warm, cheap food, good beer and as much coffee you could drink for £1.25, it comes to those who ride on!?
· Yours Smugly John Eden