Saturday Ride: 29th December 2018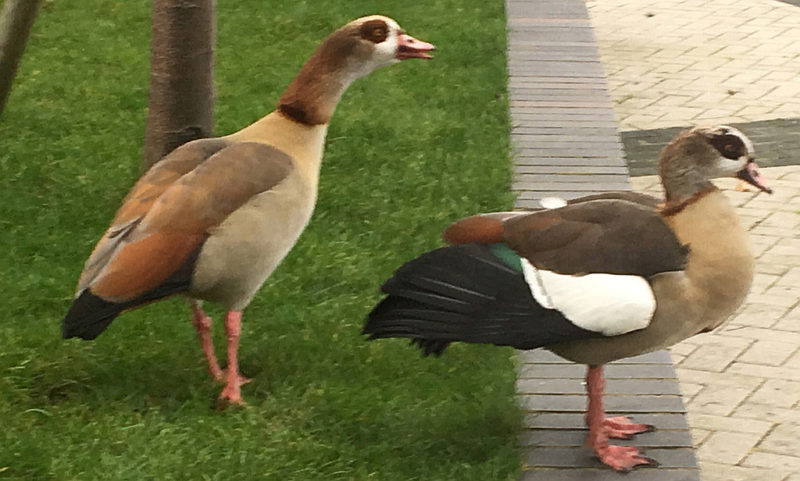 Pete and Roger cycle to Greenwich and meet a couple of rather odd looking birds
The Saturdays headed north this weekend following Route 21 to Greenwich. Karen was leading and the route followed the quieter back roads of Croydon, through the Whitgift estate and onto Beckenham where Alice joined the group.
Just prior to meeting up with Alice, Pete was hit by a car passing so close that it's wing mirror bashed his elbow, fortunately it was a folding mirror and no injury was caused. The elderly lady driver initially drove on but returned a couple of minutes later to apologise.
We then headed via the Waterlink Way which passes through parkland on tarmac paths to Catford and then picked up the Ladywell path to Lewisham and on to Deptford, passed the Cutty Sark and up the hill in Greenwich park to the Pavilion cafe restaurant for a tea stop.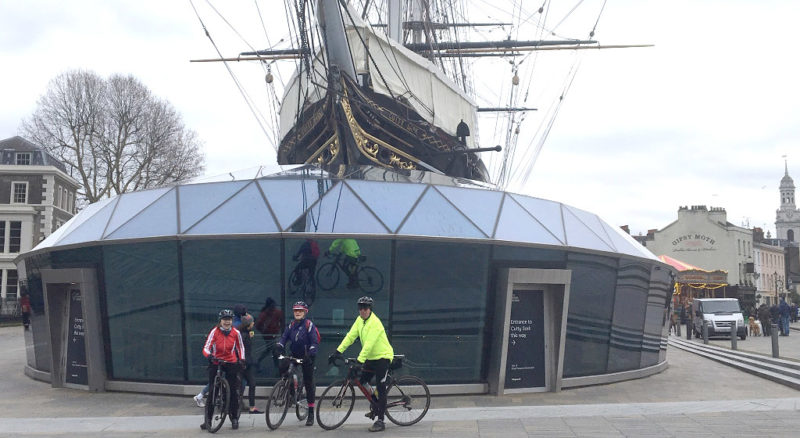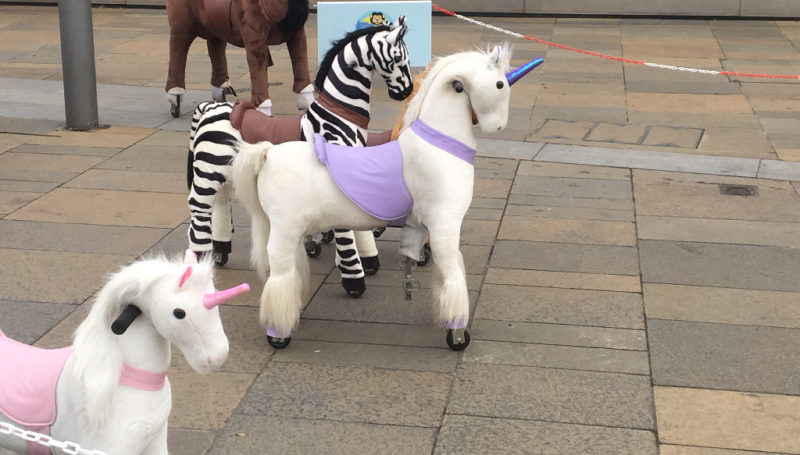 Returning back via the Cutty Sark we managed to avoid the temptation of the ride on Unicorns in the ride along Zoo. It's £3 for 5 minutes should any members be interested.
The restoration works after the Cutty Sark fire includes a fully surrounding glass structure around the hull which ruins the smooth lines of the hull and hides much of the ship. Compare that with the glass surrounding SS Great Britain in Bristol which creates the effects of the ship floating in water whilst also providing a dry and enclosed visitor area below.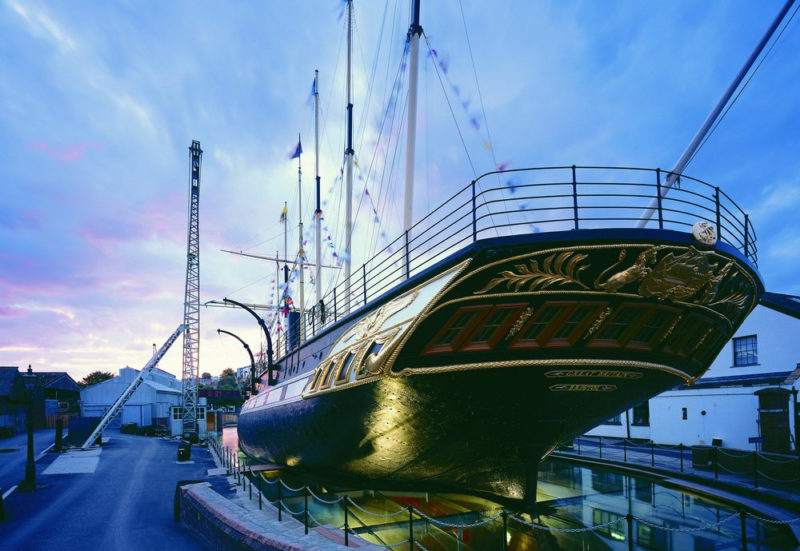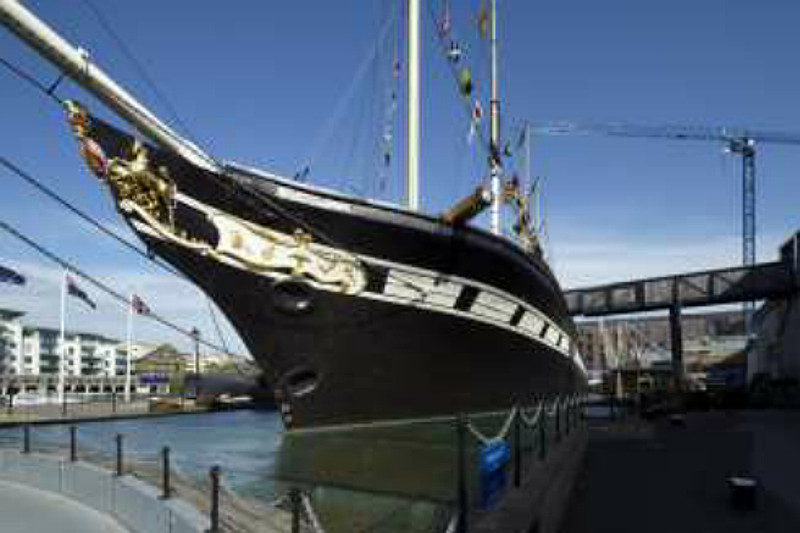 Shortly after and further along the Thames path we encountered a couple of friendly geese, see photo. An exhaustive check of geese identification websites eventually identified them as Egyptian Geese and unlike the Mallard, in this instance it is the female that has the more colourful plumage.
We returned via a similar route most of the way until towards then end, where we followed cycle paths past Addington and finally headed up to Selsdon.
Pub stop was the Jolly Farmers Purley.
35 miles, 11mph