Tuesday Ride: 14th February 2012.
 The snow had all but gone and there was a hint of a watery sun trying to break thru the cloud.  After the cancelled rides of the past 10 days it was nice to be able get out again on our bikes.  Being half term, Ewa and Julia joined us, and a welcome addition was Jeremy. The start was delayed as, investigating a rear wheel noise,  Tom found a broken spoke.  It was extracted after a struggle, and we were off.
Being a Valentine's Day ride, I thought that I should take our beautiful ladies to where beautiful flowers are grown. Holland!   And just to prove that we made there, see the photo of our beauties!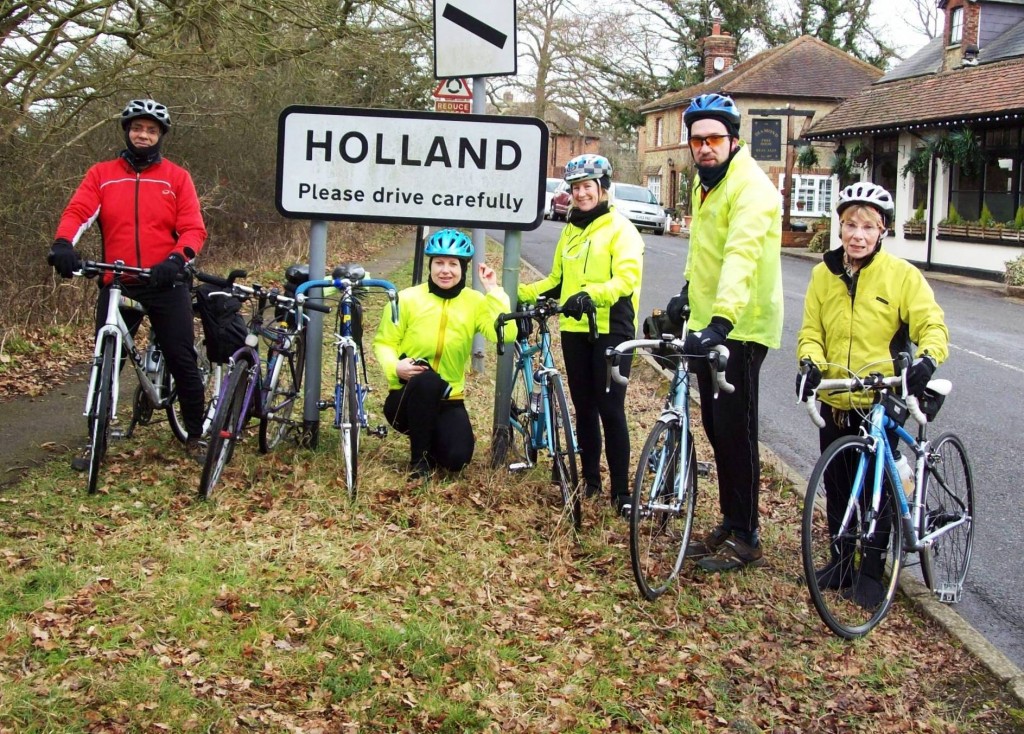 From our visit to Holland it was but a short 5 miles or so to our tea stop at Browsers of  Lingfield. This excited Jeremy because opposite there is a home brewers shop.  He would have much preferred a pint of real ale to a cuppa tea, but tea it was, kindly paid for by our birthday girl, Julia.
Unfortunately John and Meike  were unable to join us at Browsers as poor John was suffering some very severe pain due to his illness and the nerve damage caused.  We decided that we should drop by Lower Barn Road on our way back, and what better medicine for John on Valentine's Day than a visit from the lovely Anerley ladies. It certainly perked him up!  And as usual Meike made us most welcome with lots of tea and some delicious, homemade ginger cake, which perked us up as well. 
So that is it for this Tuesday.  Next week we meet 10 o'clock at Tesco, Purley (unless there is more snow or wet rain!) and we hope to make it to the N.T tea room at Polsden Lacey.
Until then, Adios!