Sunday Ride: 19th February 2012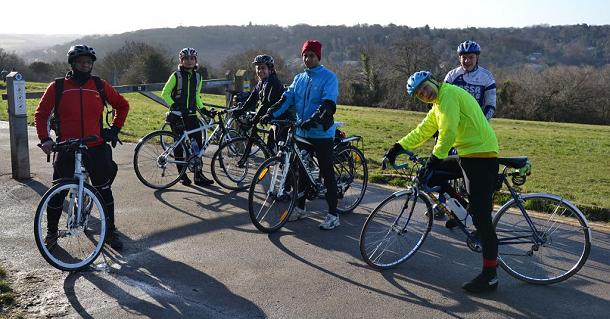 Attendance:
Brian, Eva, Gina, Sharron, Tom, Chris (Tom's son), Jeremy
Tom & Julia joined us at Chartwell.
Memorable moments:
It was bright, sunny and frosty when I met everyone at the start point. It was Brian's turn to inflate Eva's tyres this morning and he was doing it with some rigor. Gina arrived and introduced everyone to her new bike which looked very impressive. It is a carbon based Pearson's Audax with a Sram groupset. It has not been named yet so i'm sure Gina's would welcome any suggestions (How about Chas !).
I knew Chartwell did not open until 11 o'clock so needed to go a longer route. I unusually went over Riddlesdown. I knew this wouldn't be very popular but to paraphrase Gordon Gecko, if a Captain needs a friend he should get a dog. Despite the scepticism I hope the impressive views towards Caterham where enjoyed.
Another maintenance session on Eva's bike proved necessary at the entrance to Marden Park, to resolve a phantom rubbing noise; our lack of diagnosis skills would return to haunt us later.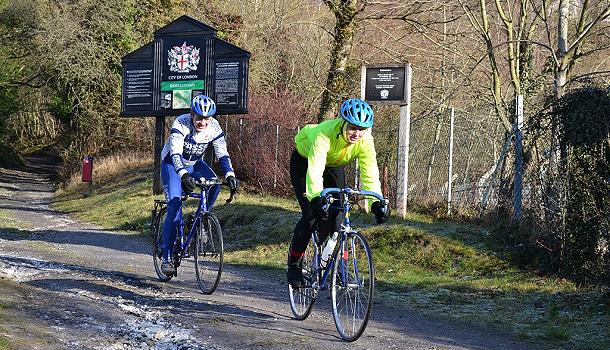 We took a slight detour up to Woldingham so Katie Price's (AKA page 3 diva Jordan) residence could be pointed out to the membership; an impromptu discussion on the cult of celebrity ensued.
(Jordan in drag?  More like Tinky Winky)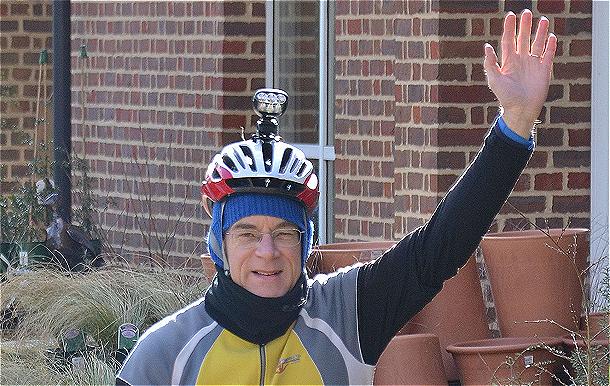 We arrived at Chartwell dead on 11 o'clock via Oxsted and Limpsfield Chart, Gina was the victim of a viscous croissant attack, apparently thrown out of a car window by some yobs (sorry I mean disenfranchised young adults).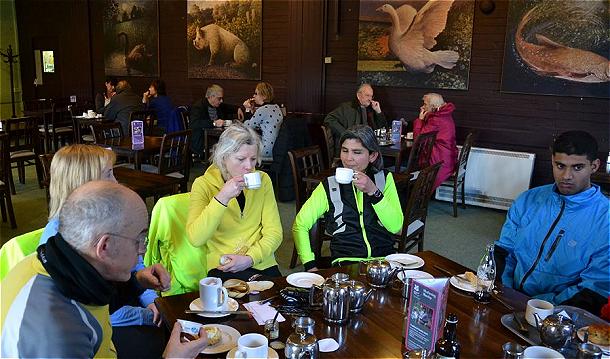 After tea and stickies at Winston's Gaff (never in the field of road side refreshment has so much been paid, by so many for so liitle !) most of us headed back via Godstone. Along the way a deafening pop suddenly brought everyone to a halt. Eva's tyre had exploding and an inspection revealed it was beyond repair. So she unfortunately had to walk the three miles to Edenbridge station. Radio carbon dating later suggested an age for the tire considerable older than the 1 year that Eva's claimed. Perhaps we should bring back kit inspections.
Brian and I were the only takers for luncheon at the Hare & Hounds in Godstone, a pub that has never featured on a run list to my knowledge. It was a very pleasant atmosphere, full of locals and their dogs.
Regards
Your Captain