Tuesday Ride: 11th April 2017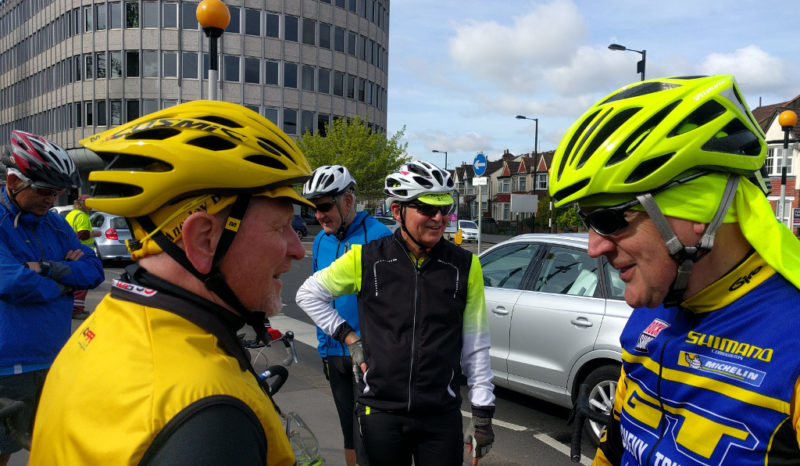 We welcomed back John D to leading the Tuesdays to Leatherhead Leisure Centre. A sunny and warm day brought out the numbers necessitating into the leader separating us into no less than three groups. Still a bit of work to be done on keeping in group.
Up through Walton-on-the-Hill and down Little Switzerland and a little excursion over the River Mole by a bunch of posers …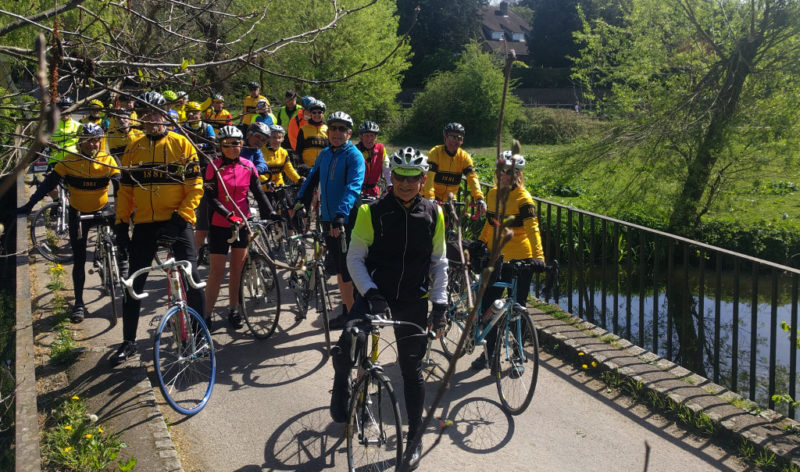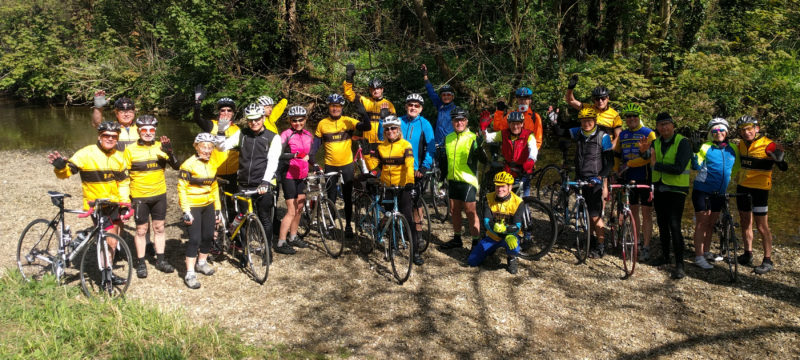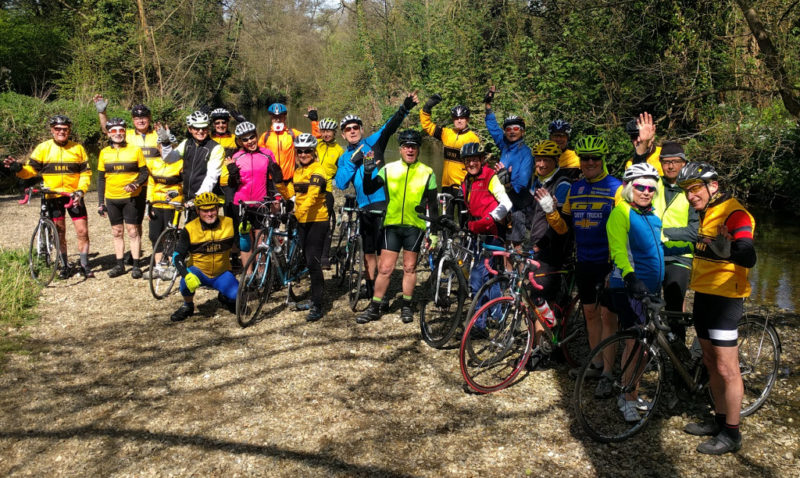 Finally the Leisure Centre where we all had to sign in. I counted three Chris Froomes and two Victoria Pendeletons.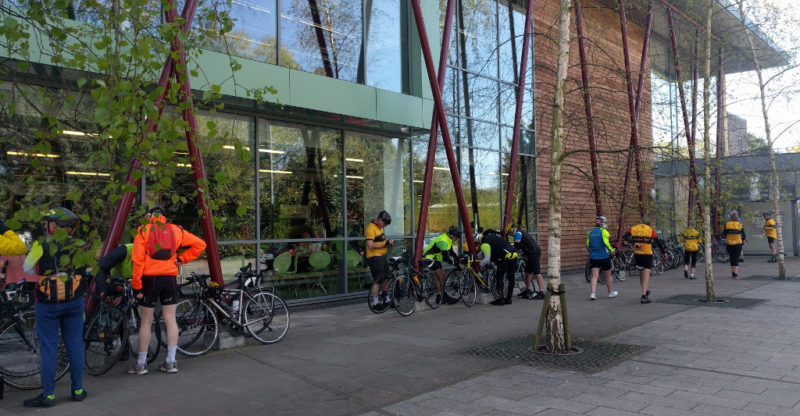 Easter Egg Cupcakes were the rage. Then back via Ashtead, Tattenham Corner and Banstead's sewer works. 30.92 miles @ 10.31 mph
Download