Tuesday 'B' Ride: 28th August 2018
A good ride today for the B team, good cycling weather and a team of 10.  We zipped along at a fast pace and followed an especially scenic route which included a lot of hills on the way out, but an easier route (well a little bit easier!) on the way home.   The chosen route took in lots of bits which were new territory to most, and the final total for me, home to home, was just short of 48 miles.  Some would have done more, so we earned our tea/coffee stop at Chiddingstone Castle!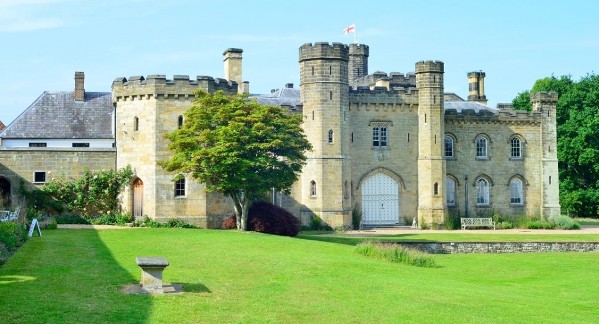 It was uphill to Botley Hill Farm and the next big climb was up Toys Hill.
No this is not Toys Hill but Mt. Everest, all 29,035 feet of it.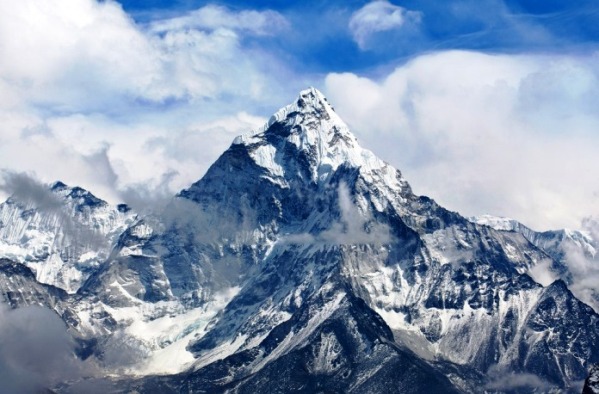 You may wonder why I am showing this.  Well 3 weeks back Tom Tom and I were climbing Toys Hill and some younger and much fitter cyclists came past us as though we were standing still.  When we got to the top, by the Fox and Hounds pub, there were a number of cars with wheels, bikes, etc, on the roof racks.
It transpired that this was the support crew for 4 members of the Big Foot C.C.
These 4 were out to conquer Everest.  Or to be more precise, the equivalent of Everest, by repeated climbs of Toys Hill to raise money for some local charities.
They had started going up and down Toys Hill at 2 a.m, that morning, and it was now about 11.30 a.m.  But they still had a long ride ahead of them as they hoped to finish this epic challenge in between 18 and 24 hours.  That would be some time between  7 pm and 1 a.m the next day!
To find out more, or make a well deserved donation, see    https://bigfootcc.co.uk/2018/08/everesting-toys-hill-saturday-11th-august/
From Toys Hill we cut across to Ide Hill for a bit more climbing to it's peak, thankfully not too far!  Then it was the ups and downs through the chestnut woods of Goathurst Common.
Here I made a brief stop to introduce them to York Hill.   This is the location of the annual, infamous, Catford Hill Climb.  John Dadson who was with our group, has actually competed in this event  riding fixed.  But John did not do so well as a young 17 year old Anerley youth by the name of S.F Edge.  Also riding fixed, the young Edge won the very first Catford hill climb in 1887!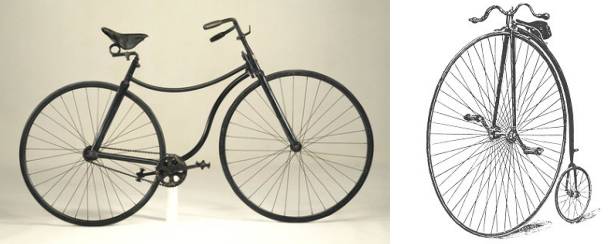 I did a write up of Edge's historic ride which you can on our club web site at  https://anerleybc.org/edging-ahead/
Back on our saddles we continued along the ups and downs of Goathurst Common,  Then much to the relief of us all, it was a very rapid descent down Bayleys Hill. From there, a few more miles along some more lovely country lanes, we eventually arrived at Chiddingstone.  24 miles, and if I heard correctly, at an average speed of some 12.5 mph.  Not bad for the B team!
Entering the castle grounds from the National Trust village of Chiddingstone, we walked along the gravel path which leads to a bridge over the huge lake. Luckily for us it was the right time of year to see it's mass of flowering water lillies.  We just had to stop for a photo shoot!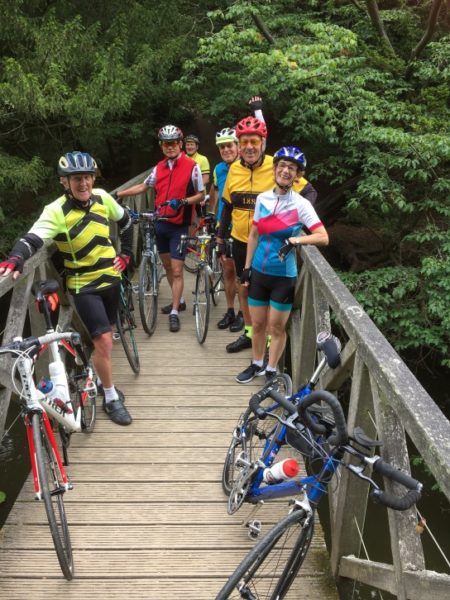 The sun was out so we sat out in the tea room court yard and enjoyed quite a lengthy social chit chat.  And of course it was another opportunity to smile for the camera!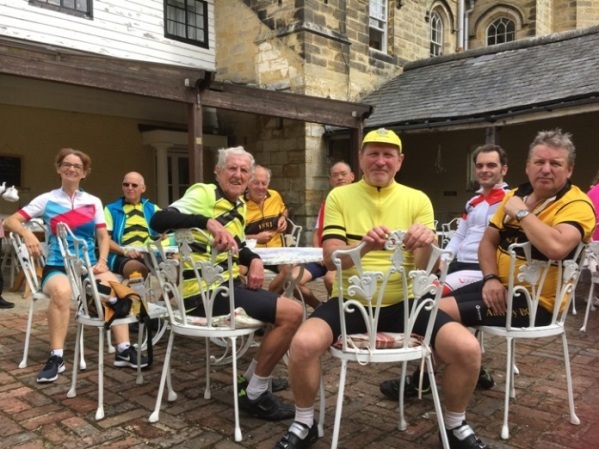 The return journey started off with some more new to most, country lanes, weaving our way via Hever to Edenbridge,  This old market town is so named because the Romans built the first bridge over the river, which in later years was named the Eden.
There is so much history in this part of Kent.  Roman roads, Tudor castles and so much more.
Surrey also has it's history, if not quite so well known.  Soon we were passing Haxted Mill, not as old as Tudor Castles, and then the final climb of the day, up Flower Lane to Marden Park.
Perhaps the most famous resident of Marden Park was Sir Robert Clayton (1629 – 1707) who was a Lord Mayor of London.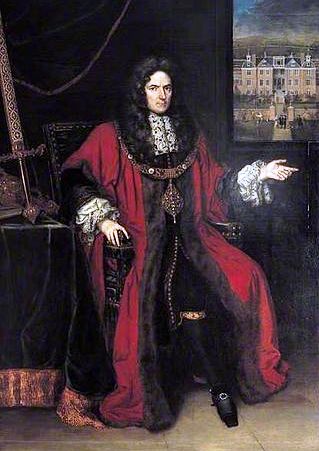 Being Lord of the Manor, the local inn was named the Clayton Arms.  In more recent times the inn has been renamed as The White Hart on Godstone Green. This renaming is quite recent.  The Clayton Arms was a favourite eating, drinking and social spot for the Anerley  Bicycle Club from the 1880s onwards. It gets lots of mentions in the club's written history. Below is an item from an Anerley Gazette of 1905.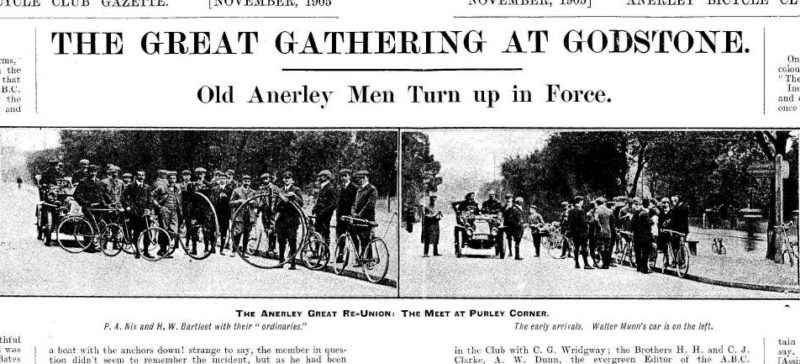 This was the occasion of the first "Old Boys Run," when past and present members partied at the Clayton Arms to celebrate the first 25 years of the Anerley.  Some of the older members rode their penny farthings. One member cheated, turning up in a new fangled motor car!
It says under the photo "The Meet at Purley Corner".  I doubt that you will recognise where this is, but to enlighten you, it is on the Godstone Rd opposite the Jolly Farmers pub.  The trees behind our club members are in what is now the Purley Tesco.  To the right hand side of the right hand photo is the fountain to commemorate Queen Victoria.  It is now outside Purley Library, but as a young boy I remember it being where shown in the photo.
One thing that this photo shows, is that the Anerley Bicycle Club has had a very long tradition of starting their bike rides at Purley.  Our club history records show this meeting place in 1905 was not a one off.
And long may it continue to be so!
Des.