Saturday Ride: 25th August 2018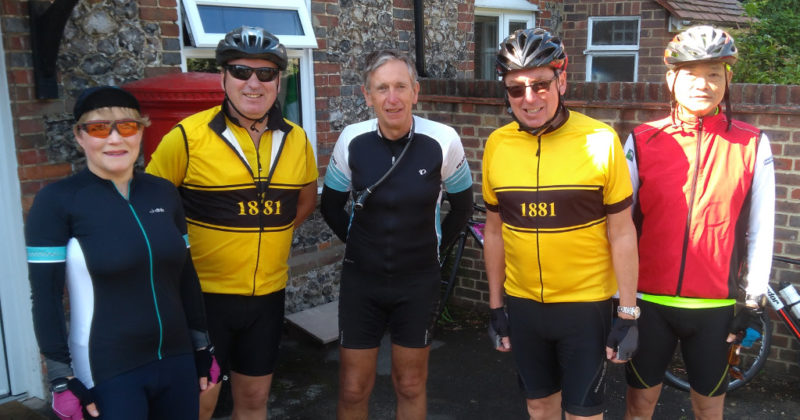 The Saturday's big day out and Stuart attempts a ton.
A few people had requested a longer ride so Karen, Stuart, Roger, Ricky and Pete made an 8 o'clock start and headed out into the hills of Kent for a 90 mile round trip which with mileage to and from the start would take Stuart past his 100 miles target.
The route which had been planned to be flatish kept throwing some unexpected hills at us but we pressed onwards and upwards.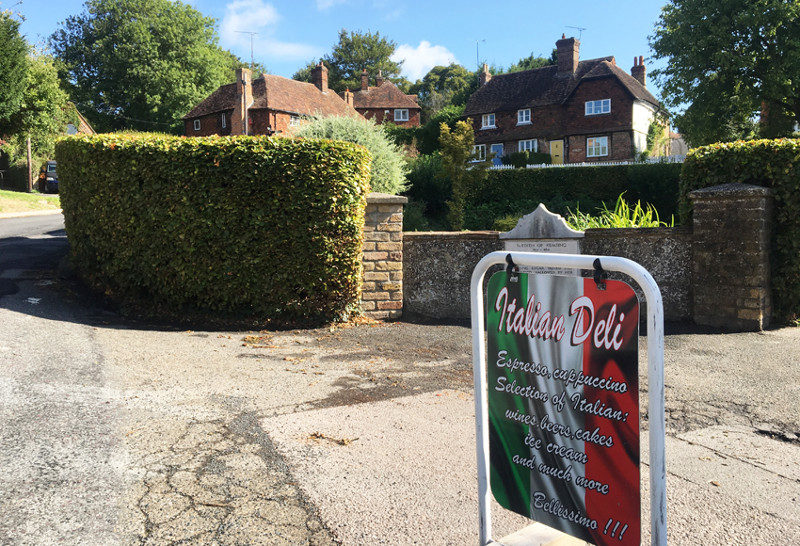 Tea stop was at a new venue for us, the Italian deli at Kemsing. Very nice, with a good variety of continental pastries and one we certainly intend to revisit.
You can tell you're in the posh part of Kent when you can practice your medieval jousting on the village green and the local phone box has been converted into a free library with a defibrillator unit. How long would that last in Croydon?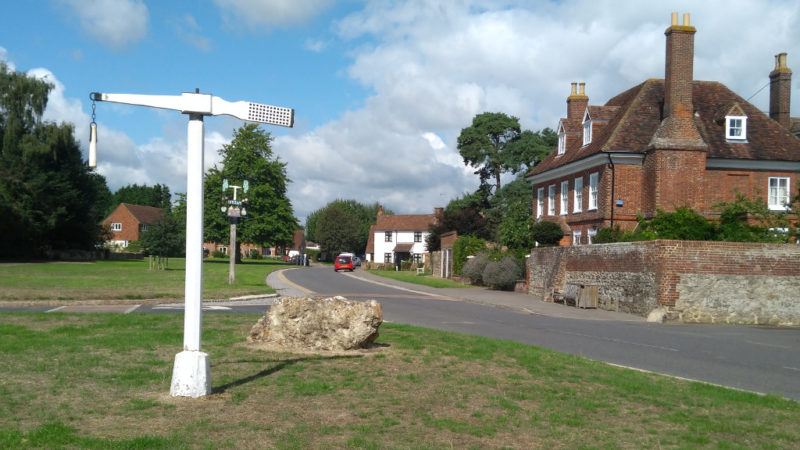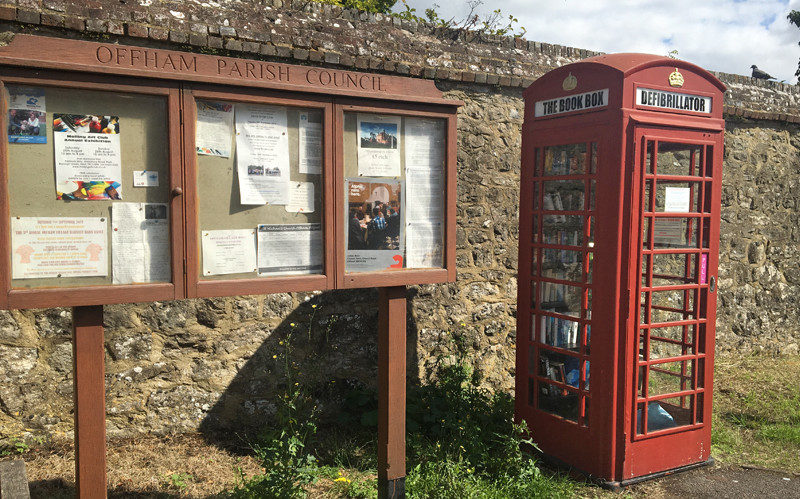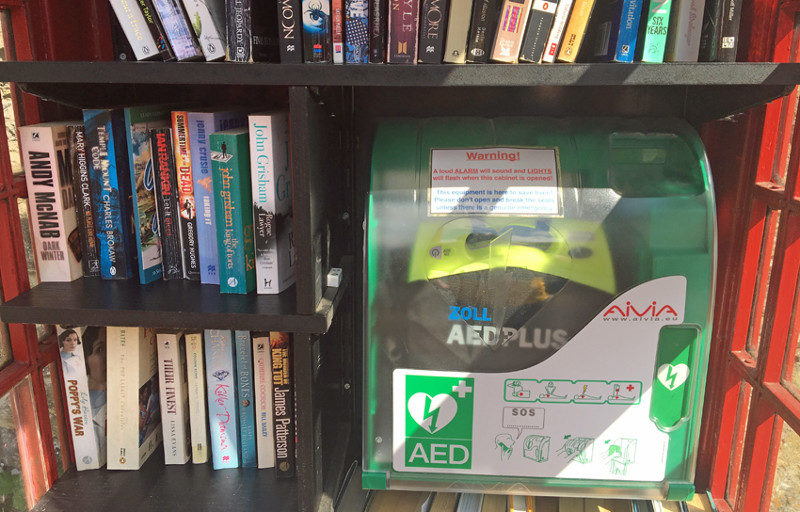 Lunch was at The Star in Martfield where the local Tonbridge bitter and bar food was very pleasant.
The route towards Tunbridge Wells got a little traffic heavy so next time we'll try to find some quieter roads, but most of the rest of the route was very pleasant.
Final pub stop was at The Barley Mow Tandridge and then up Flower lane for the glide down Marden Park and onto Karen's spooky spot.
To explain more, Karen has noticed on several occasions that the clock on her phone has reset itself back an hour when she has cycled under the Wappet's Lodge roundabout. This time she noticed her phone went back an hour at the junction at the bottom of Marden Park. Theories include, mysterious lay-lines, an ancient Henge under the roundabout or strong magnetic fields as a result of the high numbers of AA batteries in the Ann Summer's factory. We'd be interested to hear if anyone has any better ideas.
Final distance 89 miles 5,180 elevation gain at a not too shabby 12.6 mph.
Download