Tuesday 'B' Ride: 17th October 2017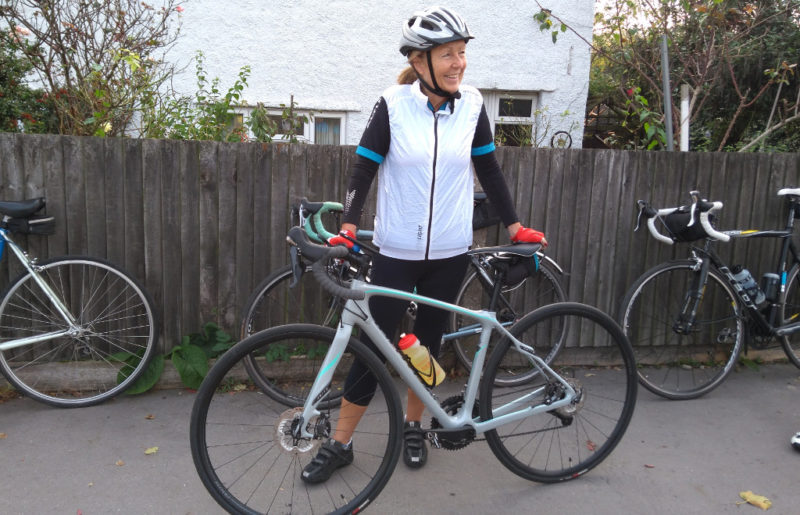 Denise and her spanking new Specialized Ruby.
No competition as Barry had left Skippy at home. There was an impressive 15 or so heading up Portnalls behind TomTom on a long ride to a new destination near Faygate. A whizz down Reigate Hill and on the the road to Newdigate a reminder that Halloween is upcoming: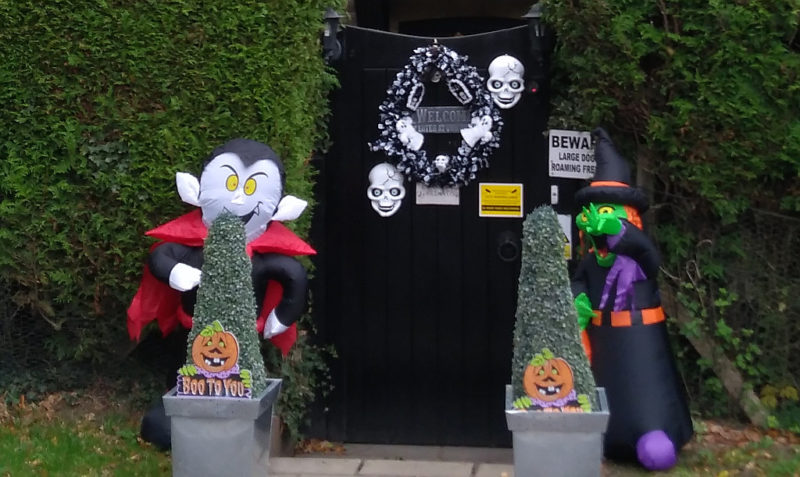 And dashing Des …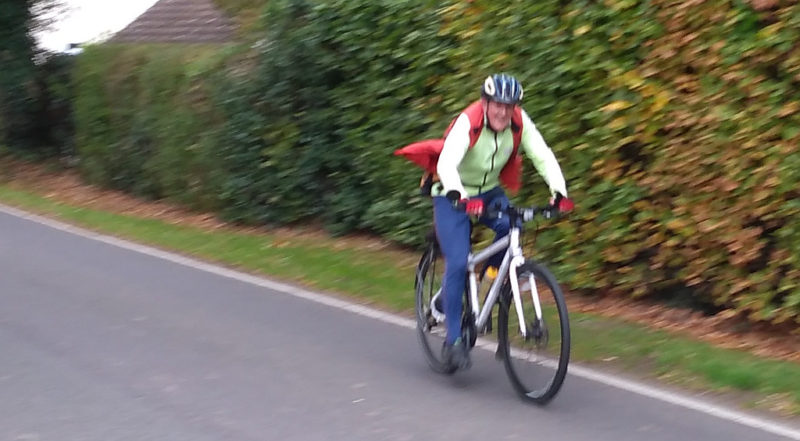 the traditional run through Rusper had one un-redeeming feature – the double crossing of the fast dualled A264.literally taking your life on your handlebars. Tom V had found a pub cafe just this side of that road and this was the checkout ride. Except there was a little misunderstanding which combine the ddouble crossing with a tour of the Littlehaven quarter of Horsham. But after losing one rider who mistakenly diverted to the old destination we found it.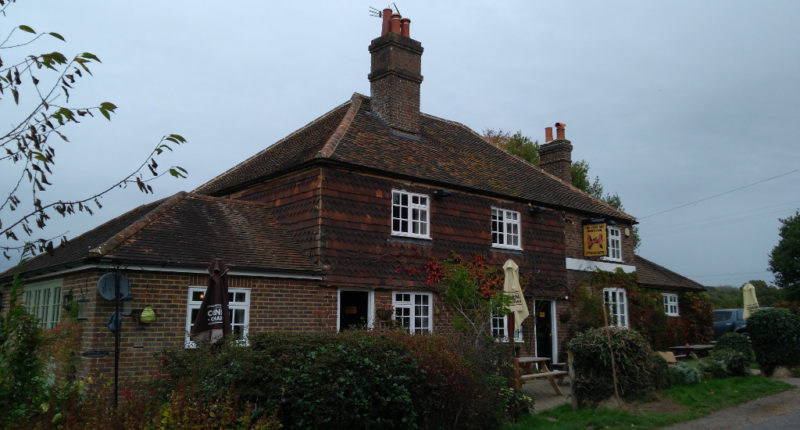 And it was a very nice find too. Good cake, reasonable prices and very pleasant interior and staff. I'm sure we will be back.
The return featured a core warming straight out of The Frog and then a nice route to Charlwood. The bit back through Redhill & Mearstham is what you pay for avoiding a North Downs ascent giving us 50.56 miles @ 11.98 mph. Very commendable for the slow'uns!