Thursday Ride: 4th August 2016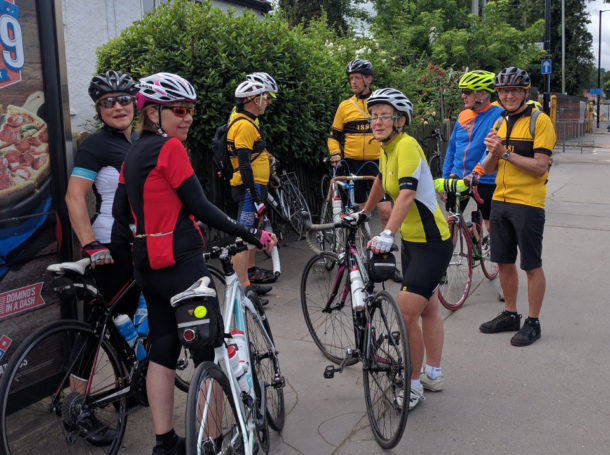 Eleven started – a record for a Thursday Ride? We lost Peter just beyond Chipstead after his second puncture. Dave G, standing – sorry – peddling in for Mark led us out via Little Switzerland for the always fun (to some) hard climb up to Ranmore Common and bare knuckle ride down Whitedown Lane. John & Meike were there to welcome us to The Dabbling Duck in Shere where a fine display of our retro division was on display: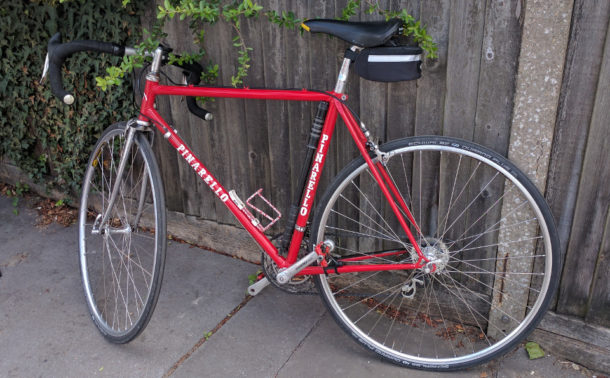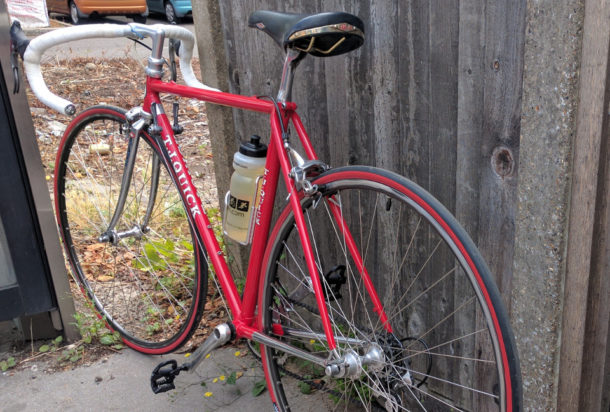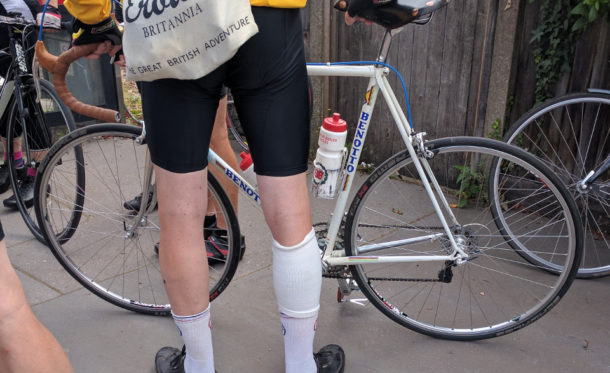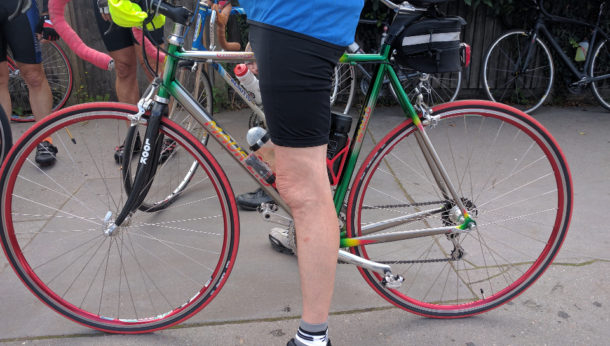 Also even more 'retro riders' …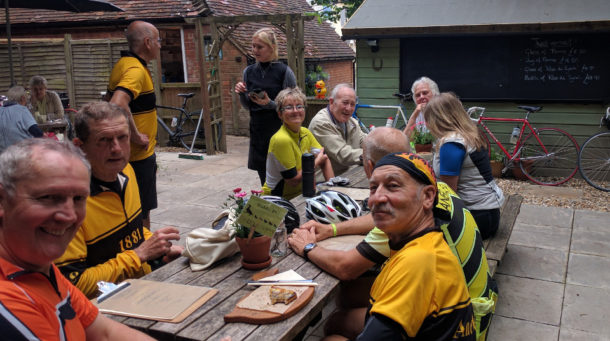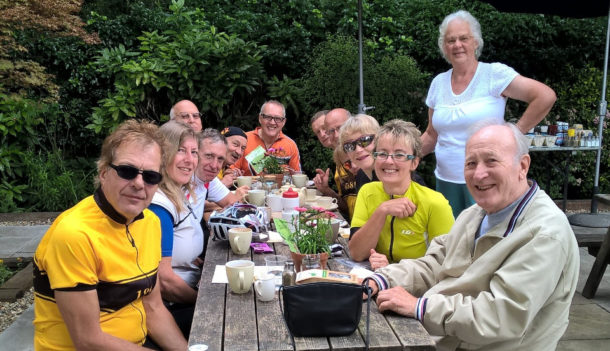 Dave G being Dave G couldn't resist another climb. The mention of Pebblecombe was not overwhelmingly welcomed so we had to put up with Box Hill – still crowded with cyclists on a Thursday!
About 44 miles. Average moving speed 13.26 mph.
Download