Sunday Ride: 31st July 2016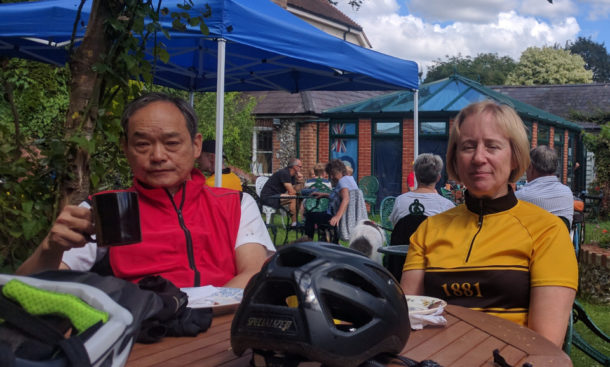 A dozen turned up for a hilly ride to Shoreham's Air Museum Cafe. There Julia showed off her modification to the Anerley short sleeve top by making it even shorter by eliminating the rather tight elasticated black cuff. Jeremy was impressed and will follow suit?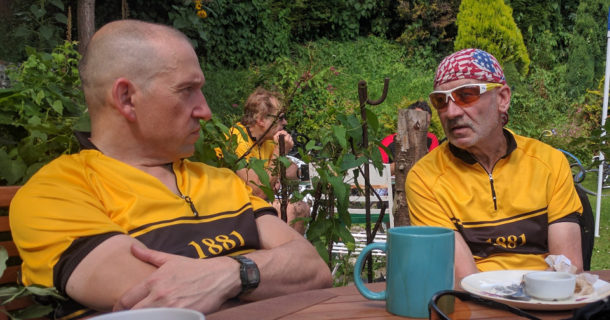 The hilly theme continued via Otford with a quick run up Ide Hill by the easy route out of Riverhead. The reward was the excellent Cock Inn which attracted even those that usually pass by our pub stop.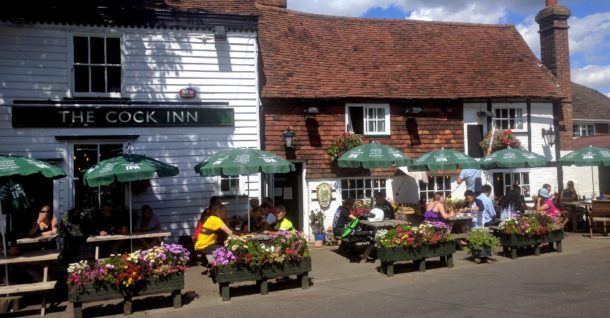 This was a day for the return of lost souls. Des escaped the camera but Rick (top) and Yoshi (below) put in an appearance. Yoshi is now spending more time back in Japan but is promising us at least one ride a year which is really great.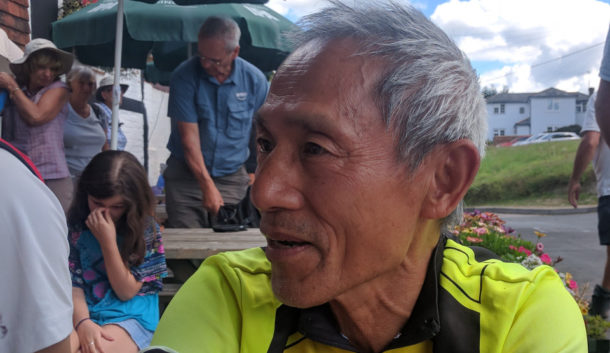 Finally two other characters who frequent this pub. A little wooden pose I suppose.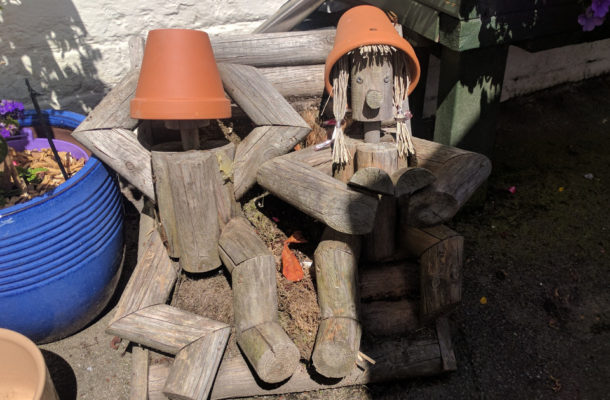 42 miles. Average moving speed 13.2 mph.
Download