Thursday Ride 21st November 2013
This week's ride, again led by John Dadson and written up by Frank Kippin.
Hi Des,
This week's ride was very eventful. It started off wet and 
windy, with the rain stopping about 11ish. 
Going down Pebblecombe Mark hit a pot hole at  the level crossing and knocked the air out of the tyre. Or to put it another way, he had a puncture. Not his first as he had an earlier puncture in my previous Thursday Ride report, also coming down Pebblecombe. A curse!!!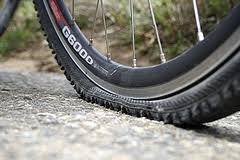 We pulled up over roundabout for inner tube replacement. After which the tyre went down again! John D then found a sliver of glass in the tyre. Meanwhile my feet were saturated and frozen but the nearby Knights Garden Centre could not even supply a cup of tea.
Ian and I went off to the tea room on the right, past Buckland. (Squires Garden Centre for the horticulturists amongst our readers). The others followed after telling JT and Meike the news, and to join us there.
Unfortunately when I got there, the radiators were not a lot of help in drying out my shoes, so I stuffed some napkins in them. Better than nothing and they did help a bit!
John T was as amusing as ever with some hints on the professional puncture procedure to avoid Mark's experience today, and on how to avoid 2 punctures etc.
Mark and I took the long way around Reigate. We got as far as the  DIY place but saw no sign of Ian or John. I was running late for my return time at home, so had to keep going.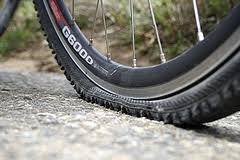 John overtook me just before Gatton Point where we joined the A23. I counter attacked and carried on. Found out later from Ian that John D then had a puncture at Hooley. He had said at the outset not a day to have a puncture so we had 3!
After hard work on A23 battling against chilling NE wind I then went up Purley Downs Road and then Sanderstead Hill my usual route back. Was at Sanderstead Church at 2pm. Got  a newspaper in Selsdon and was home at 2.15pm. My feet were like blocks of ice. Had soup standing on a towel thawing out in the kitchen. Must sort out mud guards via Wiggle and I have yet to try my new overshoes as an earlier pair were too small.