Thursday Ride: 11th August 2016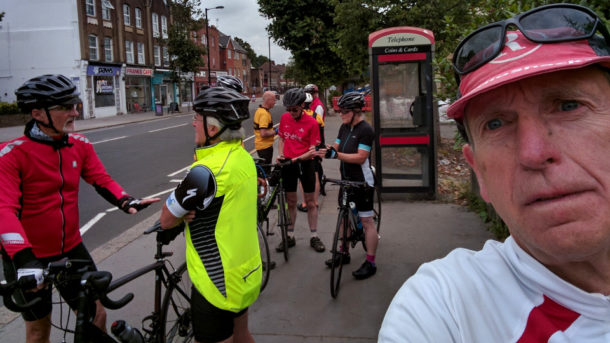 Dave G led eight of us out via Beddlestead Lane to give us a taste of the hills to come. Then along Pilgrims Way and Ide Hill (of course). Thank goodness it was DOWN the infamous York Hill. Finally a meet up with John & Meike at Hilden Golf Club: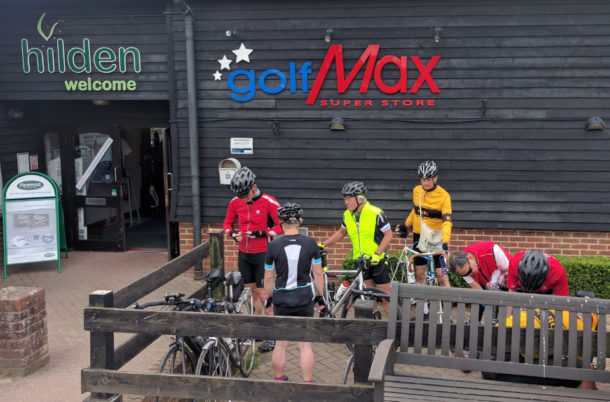 A slight unintended deviation brought us back to Chiddingstone Causeway again. But then we took a right back to the Weald. If that was a climb it was nothing to what was coming. Hubbard's Hill was a punishing, possibly more punishing than Ditchling climb back over the A21/Sevenoaks by-pass. If that was shattering enough it was a very lumpy ride along the ridge back to Ide Hill.
Time to relax zooming down to Brastead but then back along Pilgrims Way and the always challenging Clarkes Lane up to Botney Hill before we splintered into our own routes home.
A rather longer than average Thursday ride of 52.55 miles at an average moving speed of 12.46mph
Download