Swytch eBike Conversion Kit
It was around November 2017 when my eye was caught by this catchy advert:
A simple conversion kit to convert my Brompton without hacking it for a mere $325.
After a couple of hours I realised that I could convert Nina's bike as well and maybe actually achieve my dream of cycling side by side over the Seven Sisters country park from Eastbourne to Cuckmere Haven.
Altogether I invested $824 for two 50 mile kits. One for my 16″ Brompton and one for her 26″ hack bike which has great sentimental value to me. Delivery was due in May 2018, in time for Summer!
I placed the order and waited, and waited, and waited. Delivery finally happened in early September and I fitted the kit in about 1 hour altogether for both bikes. It is very simple, you get a replacement front wheel with a built  in hub motor and a separate battery back with button controls to fit on your handlebar. There is also a pedal sensor which simply clips together around the pedal.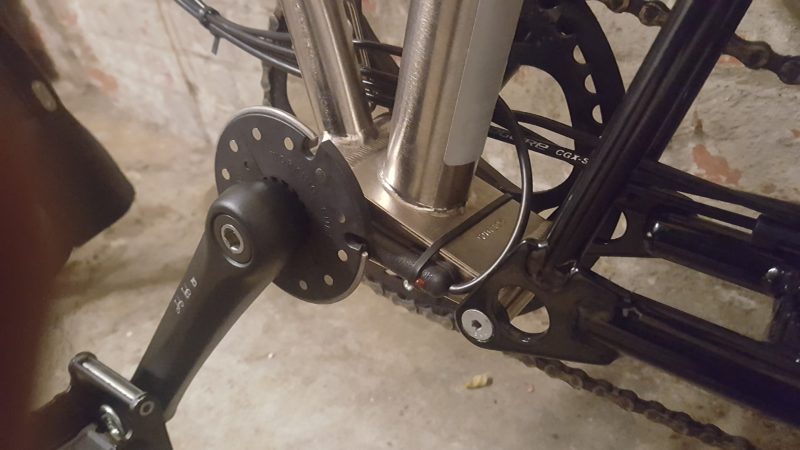 Finally plug the colour coded cables together. I haven't bothered fitting the brake cable sensors because the power cuts as soon as you stop pedalling anyway.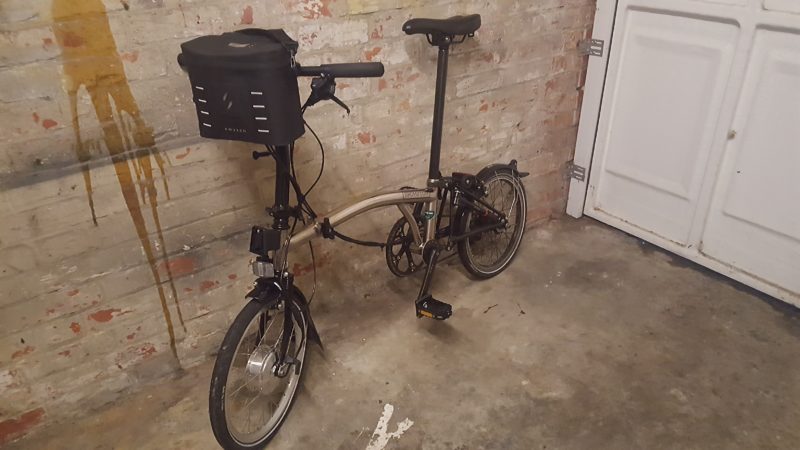 What is the end result? I commute with the Brompton, getting the train one way to Leatherhead and usually cycling home. The Brompton folds same as before but is significantly heavier even without the battery pack. Despite the weight of the 4kg battery pack on the handlebar, the handling is not significantly different in feel. You can take the battery off and cycle nearly as normal. There is a bit of rolling resistance from the motor hub as well as the additional weight. If I want to, I can put the original Brompton wheel back and have the original bike in 10 minutes.
Replacement batteries are easily bought on the internet and are easy to swap out if you want to carry a spare battery for a VERY long ride.
The build quality is pretty decent and everything feels solid. Considering they only just created the assembly line and started building kits in a couple of months, the only problem I faced was a loose power lead in the battery pack which left me with the task of pedalling home like an ordinary cyclist! I have had much worse assembly from Halfords in the past.
The max speed is around 15mph on the Brompton because of the little motor. People have overtaken me on the flat. But then I easily beat them going uphill without breaking sweat. As far as the range is concerned, I have no real idea, we live in a hilly area so I doubt if I will get more than 30 miles out of my battery.
Overall, it is great fun and I am looking forward to cycling into my twilight years…