Sunday Ride: 9th December 2012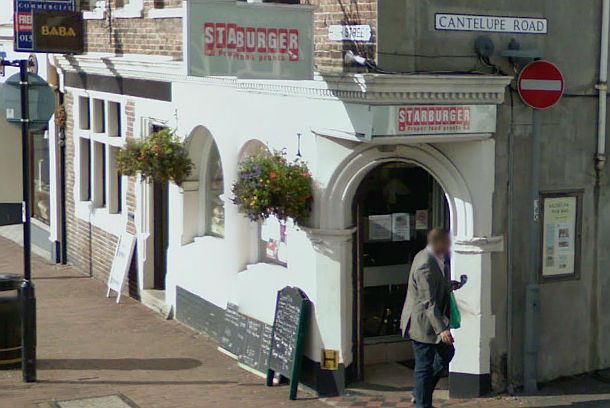 Five of us and an overcast but not cold day. Up and over Marden Park and the Merle Common deviation to East Grinstead and our favourite greasy spoon. The £2.95 'budget' breakfast (one of everything plus drink) was judged outstanding value after a 23 mile trek.
Three too the direct route home but two ventured on to the Red Lion at Turners Hill. A real nice pub that still serves Mild Ale and Pork Scratchings with a side helping of The Sunday Times and the Mail on Sunday. Two pints & two crisps came in at £7.50 which is probably the best and most pleasant hostelry experience on the Anerley map.
Jeremy lost his helmet without noticing on the descent from Turners Hill. We backtracked successfully hence our mileage returning back over Marden Park was four miles up on the quoted fifty below.