Sunday Ride: 6th August 2017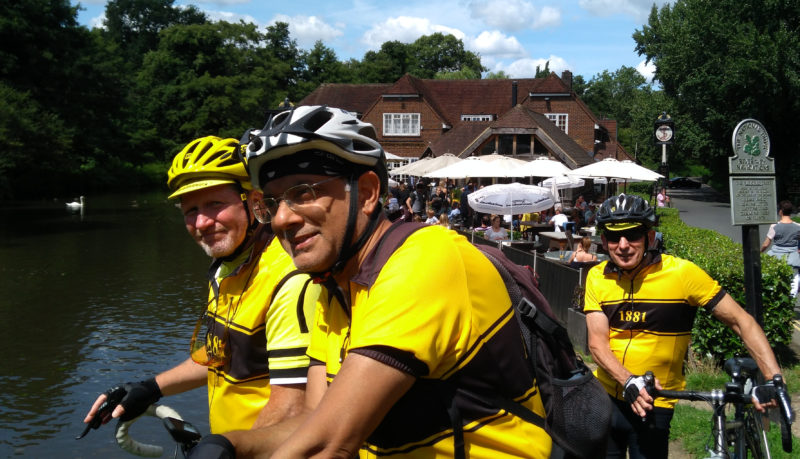 Go West Old Men. Oh, and Karen …
Tom, back from the dead, echoed Mark's recent ride by heading for Weybridge. That was OK as far as Cobham. Crossing the A3 there took us firmly into SUV land. We soon discovered why. First there was the dodgy right turn off the dual carriageway onto Seven Hills Road. Then there was Seven Hills Road itself. Very busy, fast and the cycle zone from end to end (several miles) was rutted, deformed and holed. With a Range Rover on your elbow and a Jeep behind it was not a very pleasurable experience.
There was some faffage about which Weybridge Cafe could cope with us. We finally decamped into the Baker Street Coffee House squeezing past Defenders and Cherokees. We had ridden past St George's Hill Golf course and now we were paying St George's prices for the slimmest cake I can remember. Not going to make the top Ten Surrey Cafes methinks.
We headed south through Byfleet to the much loved Anchor at Pyford (picture above). John E reminded us that the traditional route for the Anerley was by steam boat from Weybridge. They are a bit short of those right now. Pedalos next time?
The beer there is not expensive. The burgers were (£11) and there was some debate whether a chicken burger should contain bacon. Nethertheless Mark H demonstrates it hadn't damaged his tummy line too much.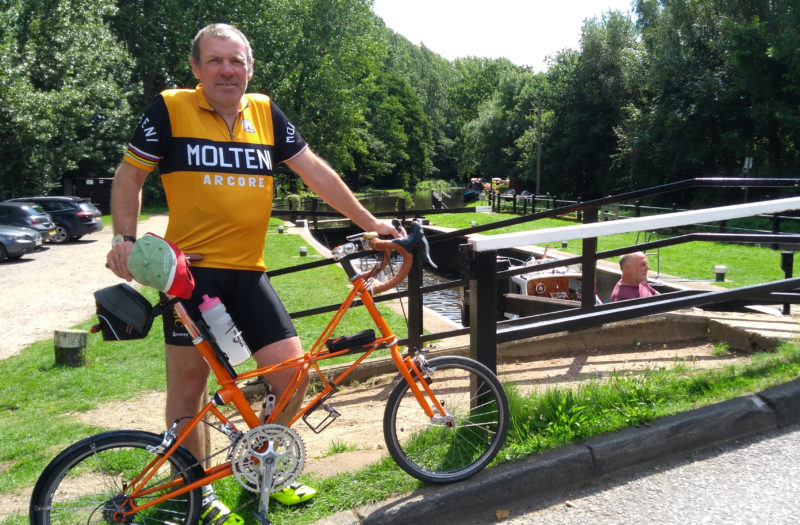 The return route was a more pleasant affair. We made a stop at another Anchor in Ripley (below) which also had strong connection with the old Anerley illustrated in many vintage photographs which used to hang in there before it was gastropubbed. Tom made enquiries and the landlord thought they were in storage. Investigations continue …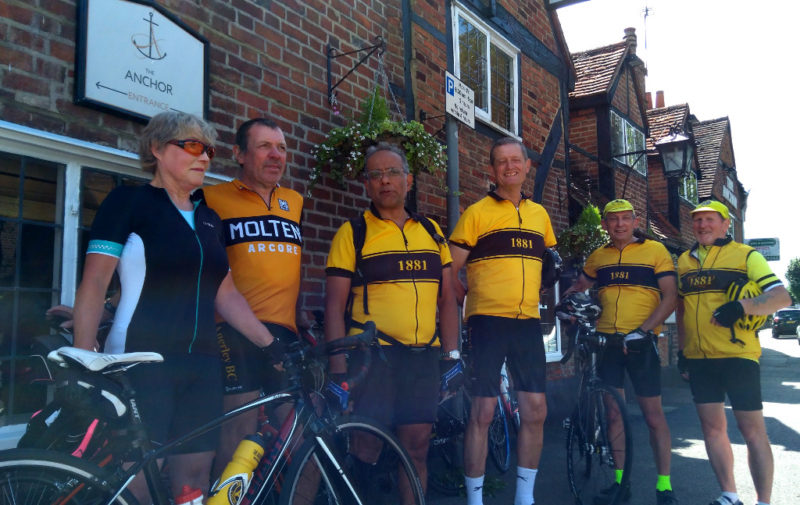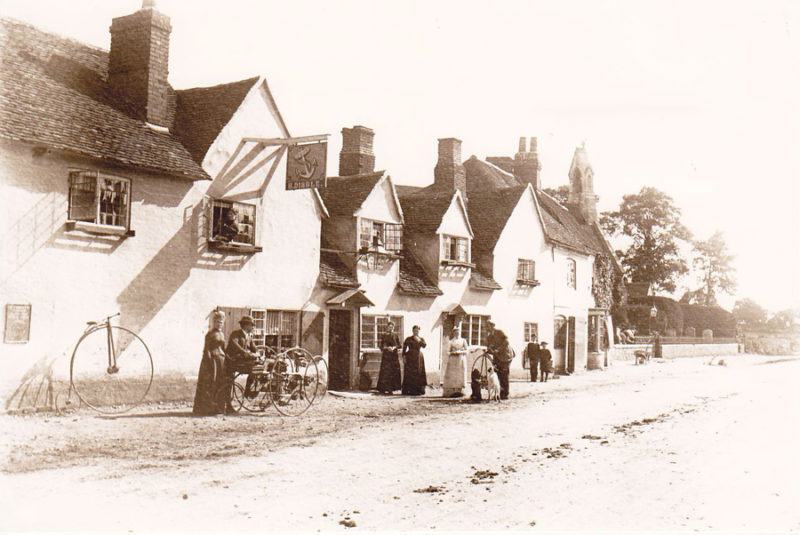 Ockham, Effingham, hanging a right crossing the Mole to take us through Mickleham and up Little Switzerland and the traditional run home. 58.25 miles @ 13.04 mph.
Download