Sunday Ride: 6th April 2014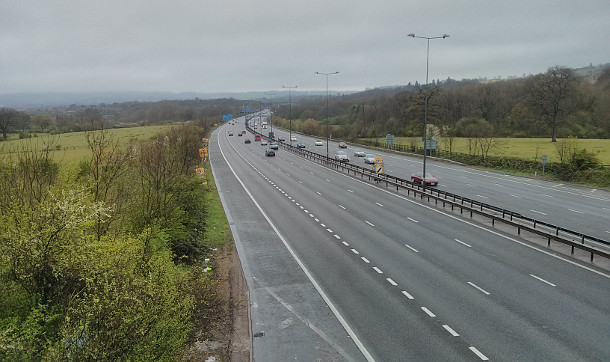 A wet start and only three of us. Jim decided to abandon the planned Denbies excursion and head for Redhill Aerodrome for tea. It rained continually though not too heavily. We took the Farthing Down exit through Chaldon hanging a right down to Merstham for our first two crossing of the M25 & M23. Thence through Nutfield and another encounter with the M23. The road to the aerodrome was 'Closed' except it wasn't and refreshment taken.
The low cloud cover appeared to have curtailed all flying activity. The dampness curtailed further excursion and Jim elected to return us self-satisfied home. En route and a little behind I automatically took a left in Bletchingley instead of going on to Godstone. I soon realised why this route was always done the other way as I ground up the hills back to Chaldon and home alone.