Sunday Ride: 4th December 2016
Tom V writes: I was pretty knackered when I got home today but I'm very glad that I went out.
A large group of 11 people on a frosty morning. First sight of black ice was when we left the Pilgrim's Way at Hogtrough Hill. Mark did warn us that stretch was notorious but I chose to ignore him because of the strong sunshine on that stretch.Several frosty lanes later and we were over Ide Hill and Goathurst Common. The views over Sevenoaks Weald, as we descended Bailey's Hill, were unforgettable.
The tearoom at Chiddingstone is now a firm favourite as the other customers came to Karen's rescue after her distressing news. It's pretty amazing when you encounter such kindness from strangers.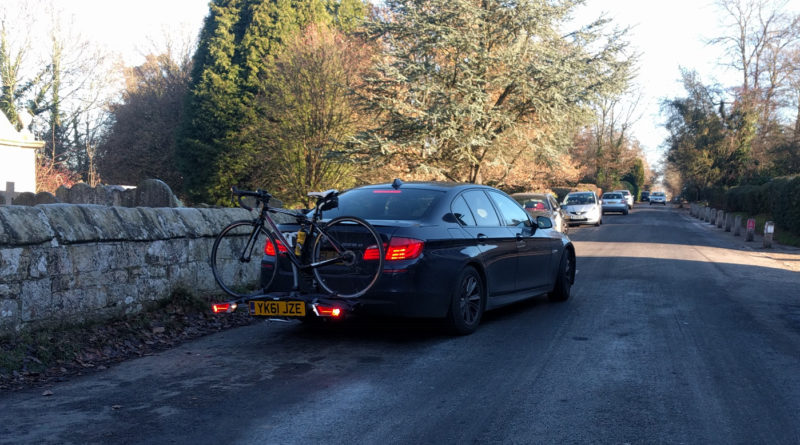 Good Samaritan Rescue from 'Chillingstone'
The ride home was pretty subdued as we carefully negotiated the icy roads until Edenbridge. The route had thought thawed out from to home via Tandridge.
49 miles for me on a beautiful day but I'm glad I got some sleep the previous night despite spending it with 25 excited Cub Scouts.
Download