Sunday Ride: 30th June 2013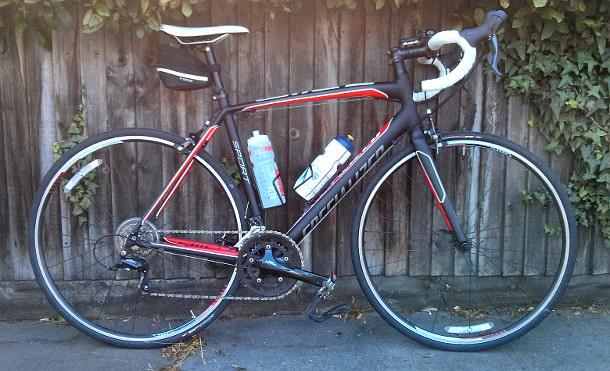 Newish bike, new cycling top and new route to the top of Ranmore Common. The Captain's was back (with newish bike) to lead the ride following his, Jeremy's and Graham's tour of the Yorkshire Dales. Austin paraded his new cycling top …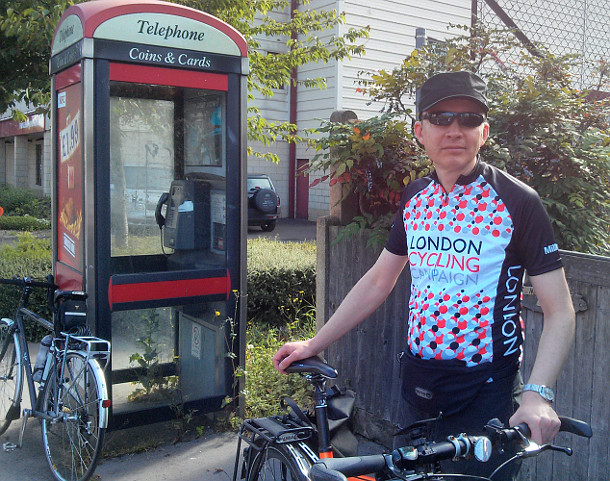 Instead of struggling up Ranmore Common Road we took the slightly less arduous and very scenic route on the bridle path through Denbies …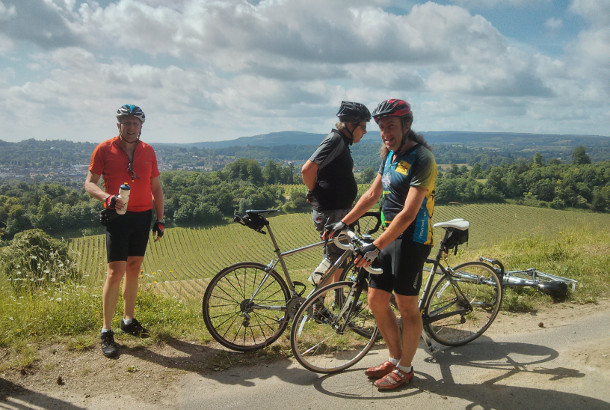 We did come across a couple of double gates locked, fortunately the "walkers" gates were open (only enough though to squeeze the bikes through). Eva and her camera were in their element stopping at every chance for a "photo opportunity".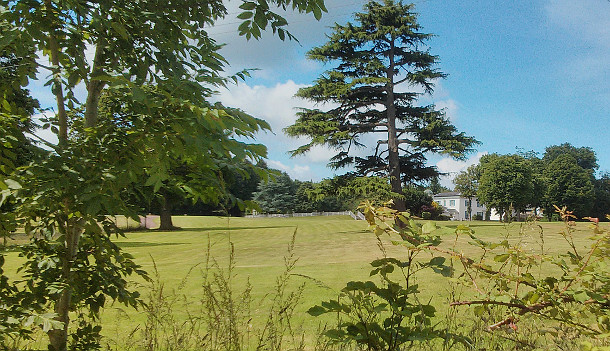 The teastop at Abinger Hammer was its usual chaotic self with an added bonus of a grumpy "old boy" behind the till. As a result of photo opportunities, congestion (bikes) on Box Hill and the leisurely pace of the ride out, quite a few of the group didn't fancy the ride on to the lunch stop (this included the Captain). At time of writing this report I believe at least a couple of Anerley Riders ventured onto Holmbury St Mary for a well earned beer. The rest returned home in groups of ones and twos.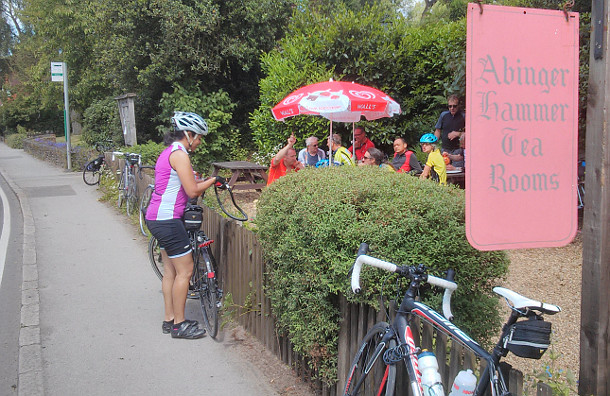 Next week the ride is to Shoreham and beyond, the Captain is not around as he is partaking in his second ever Sportive (87 miles)!! As the proposed teastop is a favourite of the Anerley I don't expect there to be a shortage of volunteers to lead the ride. Enjoy!!