Sunday Ride: 2nd February 2014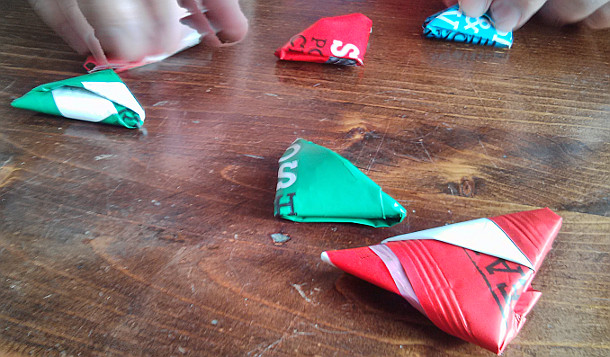 Sunday was another lull between two storms. The first part was an uneventful run past Epsom Racecourse to Annie's in Leatherhead and yet another cream tea (with tea).
The next part was more interesting. On leaving Leatherhead we take the cyclepath alongside the Dorking Road. This borders the River Mole. It was not swollen, it was not just a lake. More surprisingly it was a fast moving lake. It covered part of the track but not too deeply. This continued down the A24. Except water wasn't the only hazard. Branches and twigs were scattered everywhere. Trees were broken. The countryside was a mess.
We went through Pixham and onto the A25 and hanging a right to Brockham. Quite an exciting right. Our captain had signalled and pulled out to the right with the rest of us following. No problem for a 4×4 who simply crossed the road to take us all on our right. The surprise was so great that even Jim was unable to articulate the situation with any Anglo-Saxon or even Celtic flourishes.
We split at the Royal Oak in Brockham. Four of us waited for the stroke of twelve but the day was fine. Almost good enough to sit outside. Instead we were treated to an Origami demonstration by Jeremy. Apparently folding crisp packets into the smallest possible triangle was a major part of Liverpool engineering degrees. When they are not holding up buildings they can be used to re-run the opening credits of Dad's Army. There is a video of it but the photo above will have to suffice.
The trip back to Reigate was interrupted three times by roads closed by floods. But the day was dry with a final good run up the A23.