Any Old Iron – 1880s metal!
When I was about 8, I got my first two wheeled bike. In those post war years children's bikes were in short supply, so this one was a second hand, pre-war Elswick. Unfortunately after only riding for a very short distance the front wheel showed that it had a will of its own, going where ever it wanted regardless of where I turned the handlebars! My Mum took the bike back to Chapmans, a newsagent cum bike shop at Addington, from whom she had bought the bike. Here Mr Chapman soon diagnosed the problem.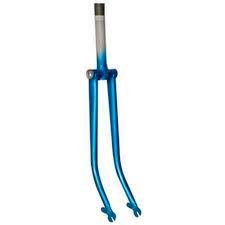 The steerer tube, the bit which connects handle bars to fork crown, had sheared and had been fixed by bashing a bit of gas pipe in to hold the two bits together!  This was still the time of rationing and austerity. Not only could one not get new bikes, you also couldn't get the bits to mend them. Hence the gas pipe fix, which unfortunately didn't fix for long!
After a very long wait of about a year, a new front fork did eventually arrive from Elswick. But it was not long before the pre war, bald tyres went "phewsss!".  I soon learned how to mend punctures, oil the moving bits, and became a dab hand with a spanner. These early experiences have left a lasting interest in bikes – bikes as machines. And especially old bikes, the older the better. Hence the 1891 to 97 cycling diary of G.H Smith has provided me with lots of interesting snippets to follow up. Some more detailed information is provided by him in the article


In this he informs readers that he took up cycling in 1883. However, unlike most pedalers of that vintage, he never rode an "Ordinary", or as we better know it, a penny farthing.  His first machine was a Coventry Sociable tandem. It was probably something like this early version manufactured by the Coventry Machinists Co. The advert below, shows  that this machine had been displayed at the Crystal Palace Exhibition in 1884 and cost £33 . Thirty three quid was an awful lot of money in those days.  Bicycles were not cheap and could only be afforded by the better off.  Tricycles, being much more complex to manufacture, naturally cost quite a lot more.  So like most early members of the Anerley B.C, G.H must have come from a well to do family.  As you will read below, he lived in the then leafy suburbs near Crystal Palace.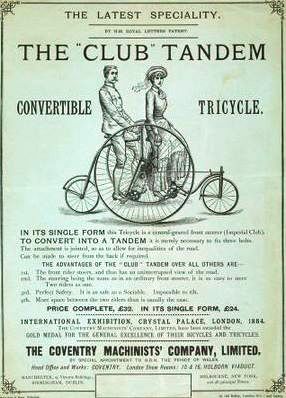 Looking back 30 years later (when the article was written), G.H's most vivid memories were of him and a friend pushing this mass of heavy metal up Sydenham Hill and then "letting it rip" back down. The unsociable bit (for his friend) was helping to push this fearsome beast up the hill, the machine weighing well over 70 lbs!
Three years later (1886) G.H joined the Anerley Bicycle Club, and to quote, "quickly demonstrated his enthusiasm and muscular ability by winning a standard medal by covering 124 1/2 miles in 12 hours". For this his Coventry had been superceded by another tricycle, a rear steering Meteor.  This machine obviously, on occasions, suffered from the same problem as my Elswick. Going where it wanted, rather than where pointed! He notes that the Meteor "had the entertaining peculiarity that when the brake was applied (which operated a spoon to the solid tyred back wheel) the front portion of the contraption, tried to turn around, presumably to see what the latter part was up to!"  He says that this happened to him when racing down Handcross Hill on the Brighton road. The word he used to describe this high speed manoeuvre was "entertaining!"
Perhaps put off by the steering peculiarities of his Meteor he next acquired another tandem trike, a Centaur.  This must have been a sight to see.  Weight reduction was not a priority for G.H for on his new machine " nickel plated acorns were placed everywhere for the purpose of adornment."   However, whilst his Centaur might have looked good, its reliability was anything but good.  He recalled that the back axle only had two bearings and consequently broke with annoying frequency. I doubt that the acorns helped when pushing it home!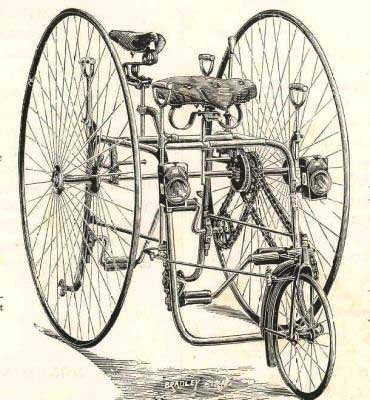 Tom Barnes, our very own recumbent bike designer/manufacturer and general metal manipulator will love this one!  Whilst I could not find a picture of an acorn adorned Centaur, even this less ornate version was still a sight to behold.  Note the two "sociable" saddles and twin head lights, or should I say, oil lamps.  What a fantastic bit of machinery this was!
It is appropriate for me to add here, that G.H is modest in not mentioning another of his athletic awards.  A couple of years back we were approached by an antiques dealer to see if we were interested in buying this ornate, silver pocket watch.

Inside it is engraved to show that it was awarded to G.H by the Anerley Bicycle Club for his winning the club's 50 mile road race on 16 July 1892, as can be seen below.  We thought his family should have first offer, and it is now back in the hands of G.H's family.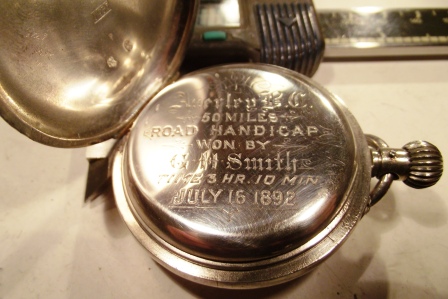 However, by 1892, when he won this watch, he was older and wiser.  His cycling diary indicates that he was by then riding much more modern machinery.  So a little more reading and research is needed to find out more about what he was doing, and riding, into the 90s.  That is the 1890s!
Watch this space!
Des.