Sunday Ride: 2nd April 2015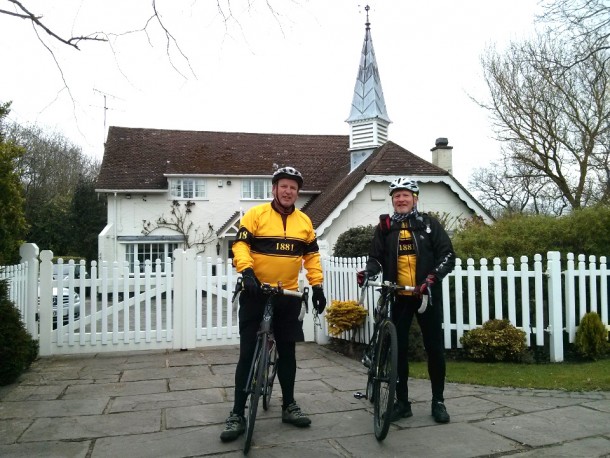 Easter Sunday and everyone away bar Thom, Pete & Stuart.
Pete took us on a mystery trip through the Webb Estate into Woodmansterne. Thence Chipstead Valley, Walton on Hill and the Headley variation to make up a little mileage and avoid the awful B2023 and then down Box Hill to Denbies for tea.
Refreshed we went through Pixham and on the familiar road past Henfold Lakes to Newdigate and the Six Bells – a first for us. As you can see it faces the village church with its convention stone main aisle with a rather fetching timber clad tower.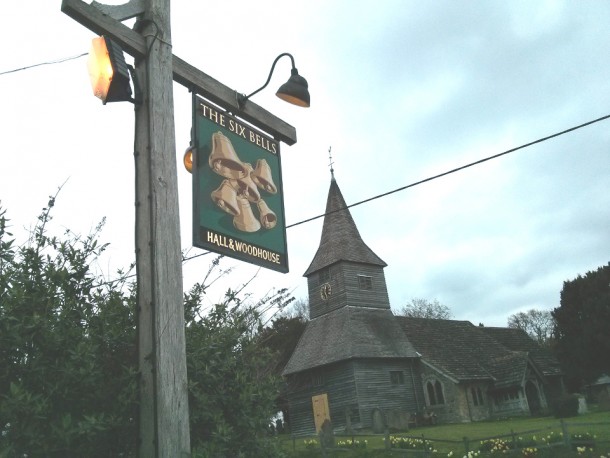 A very economical pub. Thence back along the usual Leigh/Reigate Heath. Pete took the lead again away from the A23 option to a back route back up and over the North Downs into Chipstead Village and home.