Sunday Ride: 27th May 2012
The forecast was glorious, the weather was glorious and the ride was glorious! The sun brought eleven of us out for the ride to Chiddingstone Castle and Saint Hill. Nice to see Yoshi again from North London …
We went out via Warlingham and then Jeremy's favourite diversion via Hesiers Hill to avoid the newly re-surfaced and gravel laden Limpsfield Road to Botley where we were caught by a lady latecomer …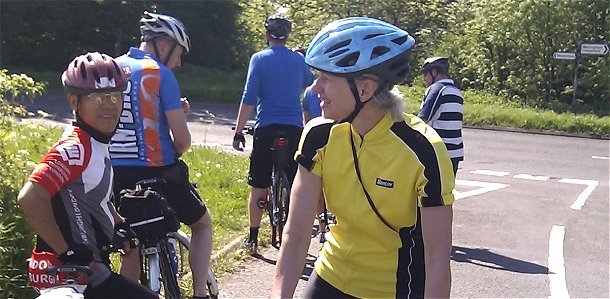 So down Pilgrims Way via Brasted for the long, nay very long haul up Toys Hill. The countryside was stunning. So green after all the rains but now supporting a Mediterranean climate. Cycling can never be better … even for our Treasurer …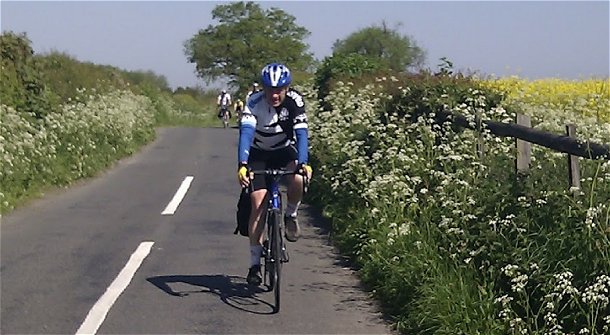 Chiddingstone Castle was our very grand tea stop.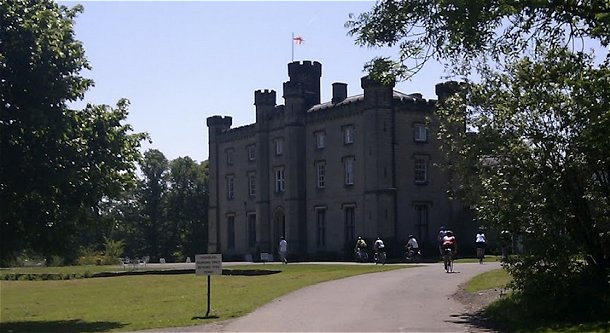 Except that a few ambiguous signs led us on an impromptu and unexpected tour of the gardens with an equally impressive Claude Monet Lily Pond …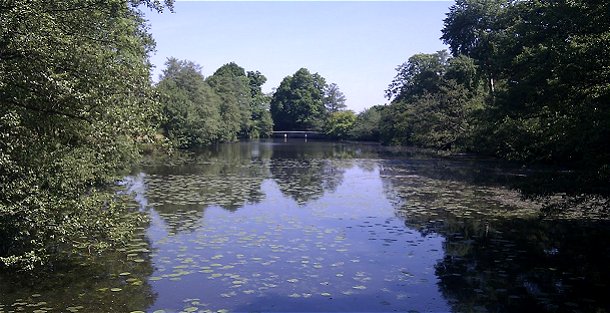 Meike, John, Des & Tom joined us there. The Tea Rooms were a real find (eventually). Really nice cake, muffins, scones etc at very reasonable prices. We even had special edition of "Your Life in Their Hands" as our resident doctor takes the kitchen knife to Meike's splinter.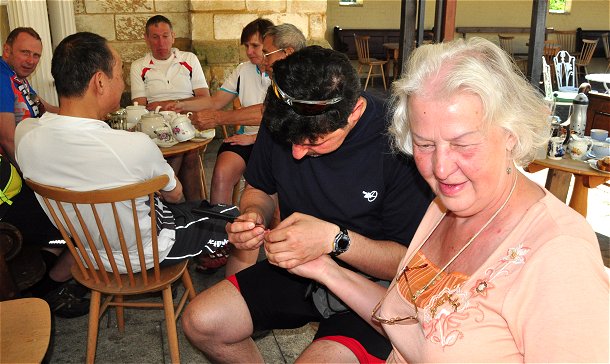 Eventually we forced ourselves to press on – everybody this time to our Liquid Lunchtime at Saint Hill's Spotted Dog. Sadly we have no picture of Des's Delight – a 1952 Vincent Motorbike in the car park. Then back to to London for the hottest ride of the year, so far …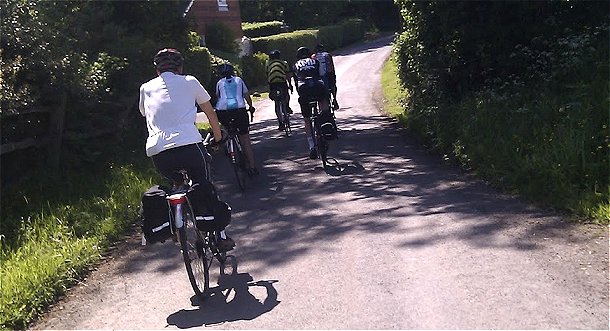 Uneventful except for one of our number's serial affair with the Puncture Fairy. His lasting memory …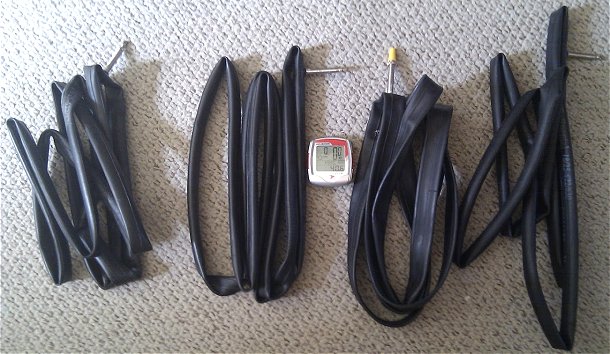 Just over 50 miles … Pix by Tom & Yiannis. Track by Yiannis.