Sunday Ride: 27th August 2017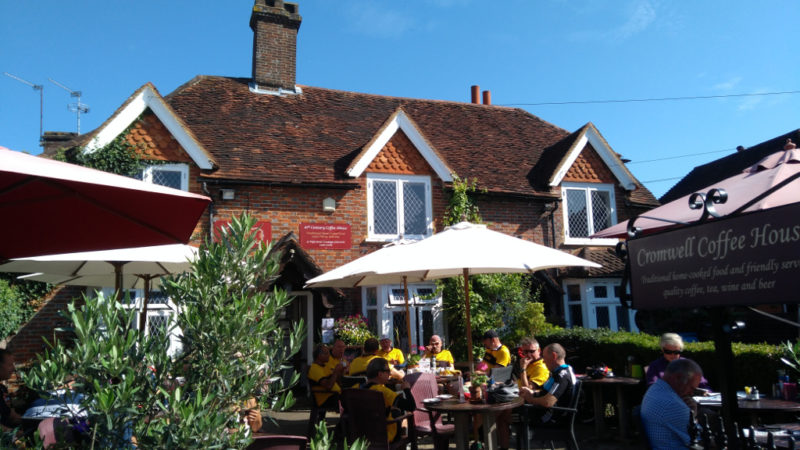 Eleven starters for Tom's 100 miler to the Edge of Tilford. A beautiful day with 30 miles mostly along familiar roads to our first stop at the Cromwell Cafe in Cranleigh. Definitely a place to add the Anerley Cafe list.
Here three turned for home. We were now eight. Not far on the next leg we came to a place to refill our bottles. Well, except Elf'n'Safety rather rubbished the philanthropic inscription …
We followed a similar route we took to the Devil's Punchbowl when we were buzzed by the Red Arrows performing at Dunsford aerodrome. Tilford lies on t'other side of the Hogs Back – a ridge running east-west south of Guildford. No way through horizontally unless you take the A3.
We didn't instead we had two massive hills and a few more that felt massive before descending on Milford "to avoid the God awful Goldaming" confided Tom without much conviction.
More hills before the surprise in the middle of Surrey of hundreds of dinghys. Frensham Ponds – our last sighting of Steve before he took the early train home.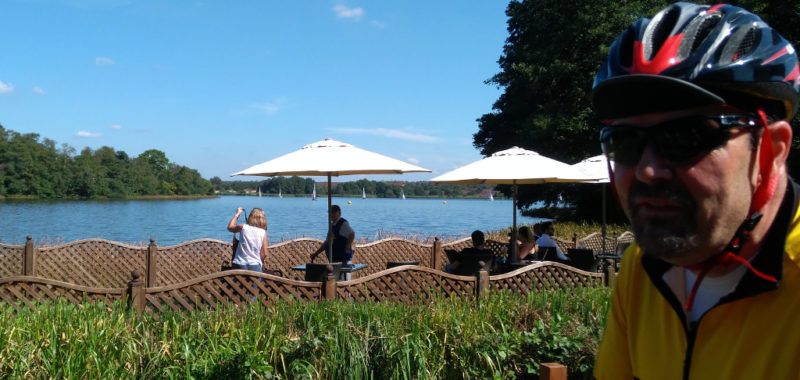 The Barley Mow at Tilford at around 55 miles in the increasing heat was a welcome sight. Jeremy sipping a pint and a massive baguette was almost as welcome.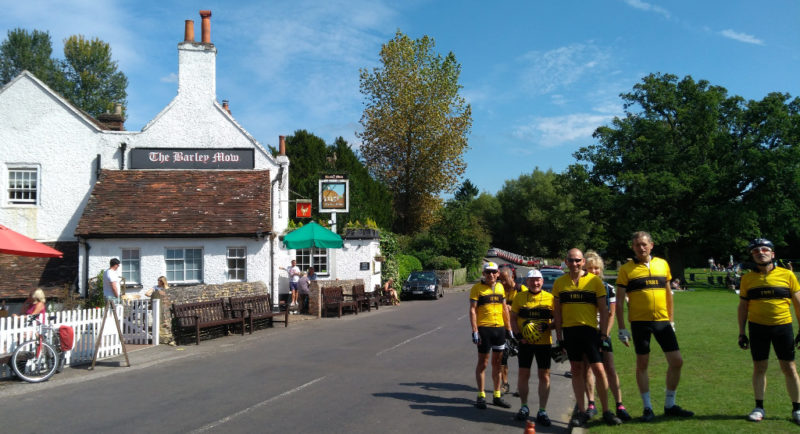 Opposite the pub is the Cricket Green. Here is how the club describes it:
The Green at Tilford was designated an open space for recreational purposes in 1853. The current Cricket Club has played here since 1886, though there is a strong feeling amongst Cricket historians that Cricket was played on the Green many years before due to the presence of one of the most famous Georgian Cricketers of his generation 'Silver Billy' Beldham, who lived at Oak Cottage next to the Barley Mow from 1822 until he died at the age of 96 in 1862.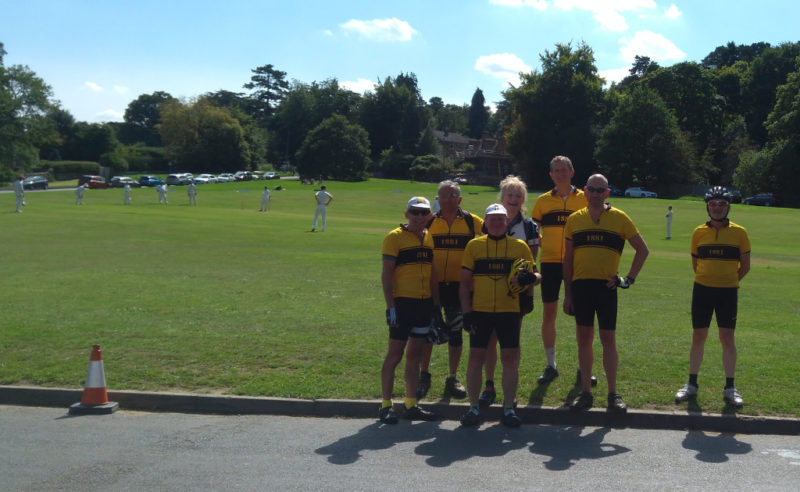 Beldham might be Tilford's most famous cricketer but its also the resting place of one of Britain's greatest record breakers – and Anerley BC man (of course) SF Edge. Bike, Boat or Batmobile – SF Edge had no peer in his time. He even has his own Wikipedia page here: https://en.wikipedia.org/wiki/Selwyn_Edge
A little hunting around the churchyard at All Saints found his memorial and his companions: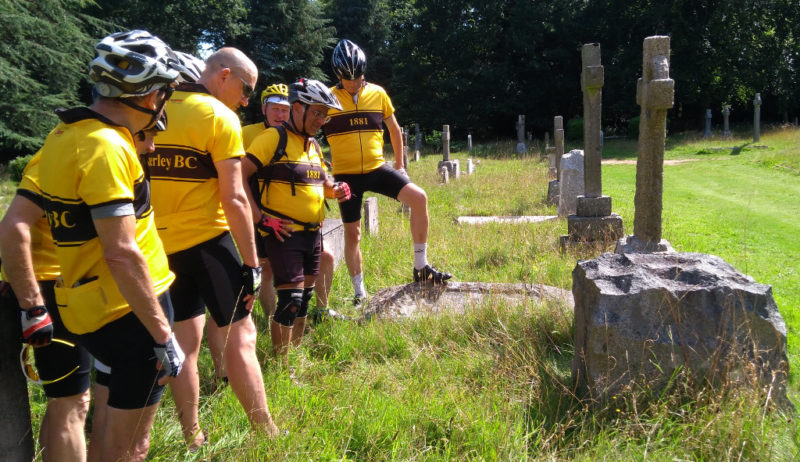 A closer view: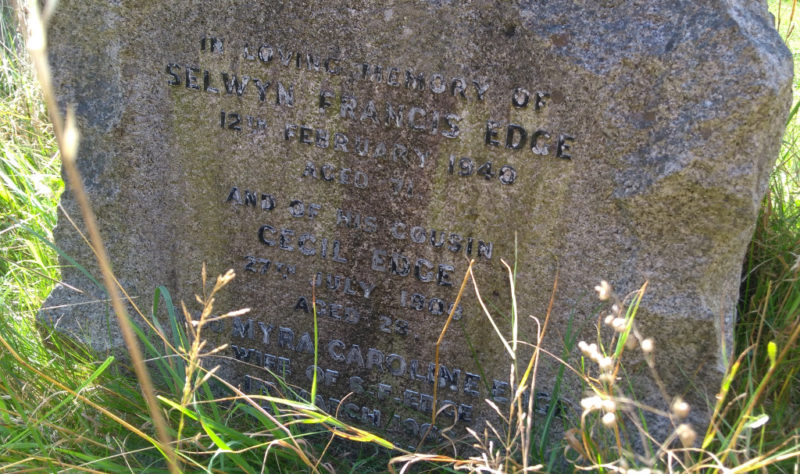 We took a more straightforward route back home re-entering familiar territory around East Horsley. Tired legs and thirsty throats were glad of a stop at the Black Swan at Ockham. Revitalised we swept up Epsom Downs, through Banstead to complete 98 miles telephone box to telephone box which must have made it well over the ton doorstep to doorstep. Sadly my GPS decided Ashtead was as far as it wanted to record …